Posts

1,619

Joined

Last visited

Feedback

100%
Profile Information
Location
Gender
Interests
Occupation
Miscellaneous
Handgun Carry Permit
Law Enforcement
Military
NRA
buck1032's Achievements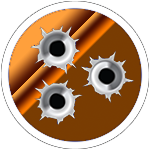 Prolific Contributor (4/5)
We are on our third and final camper with a Grand Design 320G Momentum. We started out with a Forest River Surveyor Sport SP260 travel trailer and it was an awesome starter rig. Moved up to a Keystone Cougar 29RDB X-Lite and it was an exercise in frustration with every outing. Airstreams are very well built and put together. Very little inside and outside storage, limited floor space with no slides and way out of our price range.

I have been following this thread and finally got a dash cam for my truck. I went with a recommendation from a buddy in Texas. I did get the rear camera with the hope of it being able to assist me in hooking up my 5th wheel. I have a quad fold cover and that blocks me from seeing the hitch. The small display hopefully assist me. This is what I got https://www.amazon.com/Vantrue-Capacitor-Starvis-Parking-Detection/dp/B07SZNL2WT/ref=asc_df_B07SZNL2WT/?tag=hyprod-20&linkCode=df0&hvadid=343830697560&hvpos=&hvnetw=g&hvrand=6902464643614698289&hvpone=&hvptwo=&hvqmt=&hvdev=c&hvdvcmdl=&hvlocint=&hvlocphy=9013222&hvtargid=pla-787340285252&psc=1&tag=&ref=&adgrpid=69616187899&hvpone=&hvptwo=&hvadid=343830697560&hvpos=&hvnetw=g&hvrand=6902464643614698289&hvqmt=&hvdev=c&hvdvcmdl=&hvlocint=&hvlocphy=9013222&hvtargid=pla-787340285252

I worked on Navy H-60's, the Bravo's, Hotels and Foxtrots. That would be a hard pass from me.

Fair Winds, Following Seas, Shipmate.

I will be there from Friday the 22nd to the 24th.

I will be in Kerrville, Texas next month for my annual Hill Country motorcycle ride.

I could bring you a box if you want to come up to Kerrville next month. That would be a bit of a drive for you though.

You rang? What can I do for you?

That should have been change the GAS! I should never, ever type or even speak before I have had my coffee. Sorry.

Drain the old oil out. To me, the foul smell is the telling issue. The crap gas went South. Drain, flush and refill with 100 percent gas and retest.

How old is the gas? Ethanol and Harleys dont mix that well for long.

In my previous life, aka when I was "younger", my go/no go cut off was 29.9 or above I rode the motorcycle. I was in my 20's and 30's doing that. I am 55 and want no part of that madness now. LOL

I have been on an Unwritten Law kick recently. The band has been active on FB responding to weird and kooky tags from people. They respond with good and witty humor.

I would be up for a ride, if I ever got the time to do so. When the weather is nice my weekends are usually sucked up by yard work and Honey Do List items. I currently have an 01 Springer Softail and an 06 Road Glide. Over the holidays a buddy I served and deployed with came by and took my 73 Ironhead Sportster home with him.