Posts

144

Joined

Last visited

Feedback

100%
Profile Information
Location

Knoxville, Tennessee, United States

Gender
Miscellaneous
Handgun Carry Permit
Law Enforcement
Military
Recent Profile Visitors
The recent visitors block is disabled and is not being shown to other users.
Hitower's Achievements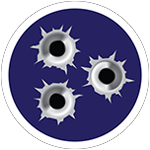 Established Contributor (3/5)
This area is getting worse with the panhandlers and camps nearby. Walbrook behind Walmart is looking pretty bad. The panhandlers on every corner of the ramps to/from the interstate are getting aggressive and staying at all hours. Just last week while at a red light one of them became very belligerent after noone was giving him money. I happened to be the car right next to him and he was eyeballing me hard while cussing everyone out and throwing his things.

I've got one of the DDI's. I love it and glad I picked it. That said I now want a WASR to go with it since the DDI is blacked out and I'd like to have a wooden one. So bottom line is either way you go its probably not going to be the only one.

Walmart gets 10-20 boxes or so of the Tulammo in a week. I try to grab it when I see it but it goes quick. I've been shooting the Monarch stuff from academy and had no problems with it. They never have it in the store but have free shipping with $25 purchase online.

And what happens when that clerical error happens in a different situation.

I've been trying to renew a subscription I purchased a few years ago. While trying to change from a 6 month to 1 year I'm not sure what happened but as you can see to the left my status changed but I didn't complete a purchase. Also If I try to go back to the store there is nothing there except the stickers. In the client area It just list me as having already purchased.

I finally got to take the new AK out today. Shot around 500 rounds through it, mostly Tulammo with a little Wolf and Monarch mixed in. Ran 3 Magpul mags and one Tapco. Ran smooth with no glitches and feels great. We were having fun with a 10/22 but after shooting the AK that's all we wanted to do. Shooting a man sized target at around 100 yards with iron sights and it was hard to miss. I really like the Zhukov stock and the fore grip setup I've got on it. Still haven't got a red dot though. I may try to pick one up tomorrow and head back Thursday. My first time at Windrock Shooting range. It will definitely be my new go to. Very friendly and they even broke out a full auto AR while I was there :)

No I had to go through Atlantic Firearms. The gun store at Smoky Mountain Knife Works is supposed to be a dealer for them but I could never get them to help me. Fighting Sheep Dog is also a dealer for them but I didn't find that out until after I did my transfer there.

I picked up a zhukmoe from DDI a few weeks ago. The fit and finish are really good. I'm very happy with it. I contemplated the WASR as well as the RAS. I'm glad I went with the DDI. Planning on trying to shoot it a little next week while I'm off. Prolly head up to Windrock with it sometime next week. Be glad to let you check it out.

That's exactly what I want. Just havnt gotten around to ordering yet. Hopefully I'll get to shoot this thing the week after Christmas.