 Posts

131

Joined

Last visited

Feedback

100%
Miscellaneous
Handgun Carry Permit
NRA
Carry Weapon #1
Recent Profile Visitors
The recent visitors block is disabled and is not being shown to other users.
jess01999's Achievements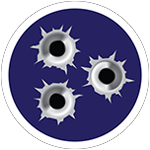 Established Contributor (3/5)
SOLD!!!! This Ruger is new the box. We are building a new house and this money is better used for purse hangers and high heel racks. I purchased at Bud's …when all was said and done it was around $590 $490……Maryville,Tn (Knoxville area)

SwampFox Liberty green dot with the Liberty shield cover. Both are new in the box and never mounted. Building new house so funds can be used for other items. Items new would be $250. $150…Maryville,Tn (Knoxville area)

I have a new in the box P365x with RomeoZero….new in the box TLR-7…..new Crossbreed IWB combat cut holster. All items are new and never used/mounted/fired/worn! I have $1050 invested in all items. This was going to be my new carry rig. I am building a new house and plans always change when building so the money can be used elsewhere such as and not limited to an upgraded throne/make-up vanity/shoe racks/purse holders…..you get the idea. $650…..Maryville,Tn (Knoxville area) ….paid around $800 out the door $100……TLR-7 paid around $150 $60…..paid close to $100

I am going to be off for 2 weeks at Christmas. My long rifle will get a good workout with the Aguila....best bang for the buck!

Springfield is my pick but I would not kick the Glock out of bed either. I carried the Glock for almost 7 years so I can say I have a little experience with it. I now carry an XD. The grip angle as mentioned above fits me much better. Now not to start a war but me and a buddy had a friendly shoot out with our compacts.........his the Glock and mine the XD. We shot each gun with different ammo and the XD had the edge on paper. Now this is only a comparsion of those. We also ran my XDM 9 against his 17 and the XDM smoked it.........now I know the XDM should shoot better because of the match barrel but just thought I would share my stories. You can not go wrong with either of them.......I have just been leaning to the XD's lately.

I love to shoot but my location of choice this Saturday is tailgating at the game. Never been to a match but I am going to assume that there will be a few more good looking females and much more cold beverages on campus ...... haha

I am gonig to build one myself when I get the time. I need something to set out at 100 yards. The current target is set at 120 some odd yards at the range which "I think" really opens up my rimfire groups....just want to find out.

Very nice. I was looking at building one myself. This helps me to determine which way I want to go on the build (may be able to incorporate some type of spinner where the bottles hang?). Did you purchase all the fittings and pipe for $20 and if so where did you get it......the Depot or Lowes?

I am with you. I think the place could be a great business in the right hands. I suggest we take up funds from fellow TGO members and buy it. Since your cup of tea is in sales then I suggest you run it for us......we can work out the profit sharing details later .

I have to say that I had a blast this morning....no pun intended. I arrived a little earlier than expected....a little before 6:00.....haha. I took my time setting up and yes the flashlight thing slowed me down. I started shooting around 6:30 and left around 11:30. I would not have left but my wife was blowing the phone up. I am so glad I went.......got to shoot a BMG! I also met MRAK47......nice meeting ya. Oh yeah......nice to see a couple deer step out at the 200 yard area while shooting was all around. Nice 10/22 there Garufa .....makes me want to spend more money.....after I left I realized I should have let you use the Protector series bag to see if that is what you want...............you can use it next time.....sorry for not thinking.

I will be getting there around 6:00 or 6:30. My wife has forced me to take her out on the boat and I have strict orders to be back home by lunch.

Dropped in there on the way to another outdoor range to buy some ammo week before last. A box of CCI mini mags $11.98........I do not mind paying a little more than Walmart prices at a local gun shop for stuff but come on. I hope the place gets a handle on things and turns the it around. I would like to see the place make it but from all the talk of members I know they say they are very unhappy?? I wonder why????

Good one.......nice jab guys.