Posts

351

Joined

Last visited

Days Won

1

Feedback

0%
Miscellaneous
Handgun Carry Permit
Law Enforcement
Military
NRA
Carry Weapon #1
Recent Profile Visitors
The recent visitors block is disabled and is not being shown to other users.
lock n' load's Achievements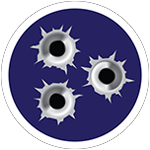 Established Contributor (3/5)
I've been looking at the Mantis Academy set. I wonder how well it works with the SIRT pistol? I would like to be able to practice my draw and "firing" multiple strings without racking the slide for each shot. Does anyone have that setup for dry firing? I wanted to get some input before dropping the money on both as it is kinda pricey. Thanks.

I hated to hear of her passing. For hatever opinion people may have of her, I feel she was a friend and ally of the US. The most touching gestureI recall of her was when she asked the Coldstream Guard to play our national anthem at Buckingham Palace in the days after 9/11.

If you are in the market for a Geissele trigger, they are running a sale on their triggers thru Monday. https://geissele.com/

1

Is there any particular CAT tourniquet brand I should stick with? I was looking at some on Amazon but dunno if they are junk or not.

I'm slowly getting my get home bag stocked with various items including medical emergency items. One of those items is a tourniquet. The version that I bought is the HALO type. I was wondering if these are just as effective as a CAT type tourniquet or if I should get a different one. One person I spoke with swears by the CAT version. I haven't found much on the internet that gives the pros and cons between the two. Does anyone have any recommendations? Thanks.

I didn't sign up with their website so maybe that was why I couldn't do much. The package had arrived in Chattanooga on Friday. I had hoped i could just arrange to pick it up on Saturday at the distribution hub where I had shipped it from. I couldn't get anyone to answer the phone there so I gave up. The tracking page had a "manage delivery" button I clicked on but I got the message "Due to shipper restrictions, additional delivery options are not available for this shipment. For more info, please contact the shipper." I dunno if that would include holding the package at a pickup point or not since it didn't list any options for pickup. I did let Glock know about what happened even though I know they aren't responsible for delivery once it leaves their facility. Also the adult signature required link showed "Adult recipient unavailable (age and required identification vary by country/territory)".

So I had to return a Glock 30S back to the factory to have it looked at. Glock arranged for FedEx to ship the gun to and from their factory. I was notified a few days ago that it was on its way back and gave me a tracking number. The tracking info stated that the gun would arrive to me today and an adult would need to sign for the delivery. The only problem was me and the wife were at work so no one would be home to sign for it. I figured if no one was at home when they came, they would reschedule the delivery. Well...when I got home from work today, I noticed a package on my front porch. It was my gun. The tracking info said it was signed for by by my wife but she was at work. I dunno if FedEx was aware of what was in the package but you'd think they would have rescheduled. I don't know if something like this has happened to anyone on here but, it's scary to think that they left a gun on the front porch where it could've been stolen, possibly used in a crime,etc. I think it was very irresponsible.

I swapped out the Pearce baseplate to the stock one and still notice a rattling sound when loaded with 9 rounds. I noticed that even when empty, the magazine has a slight rattle to it. I then decided to try the Pearce baseplate on the second magazine. I didn't notice any rattle when it was loaded. I'm beginning to think that maybe the magazine has a bad spring? I'll go by my LGS tomorrow and pick up a new spring and see if that may fix the issue.

I recently bought a Glock 30S and have only got to shoot it a couple of times. Yesterday I had issues with the last round get jammed in the gun. The bullet appears to be pointed upwards when viewed from the ejection port on the slide. I had the issue happen 4-5 times in a row. I had recently changed out the stock baseplate with a Pearce grip extension as I was getting pinky pinch with the stock baseplate. I had also installed a #30 o-ring on the magazine that sits on top of the baseplate to also help with the pinching. Next trip to the range I will try the other stock magazine to see if it repeats the problem. I wonder if the o-ring may be the issue? It is the same thickness as the gap left after the magazine is inserted into the gun. I'd read on some other forums where some people used the o-ring/Pearce extension method and it helped with the pinching. Also, the 10-round magazine is downloaded to 9 as it is a Herculean feat to load in the magazine and also rack the slide. I can hear one of the rounds rattling in the magazine but read that it's normal. Anyone on here have the same issue as me?

I bought a Calwell Stinger a while back. It's seems to work well with my AR and is adjustable. It will allow for a 30 round magazine. Not too hard to assemble either. https://www.basspro.com/shop/en/caldwell-stinger-shooting-rest

I recently bought some of thr TFOs in green. So far I like them. Plenty bright during the day or night.

I have been looking at the CMP to get a 1911. What I really wish I could do but doubt could be done is see if they could find the serial # of the one my grandfather carried in WW2 and check if it may be in their inventory. I don't really think it would be possible but it would be awesome.

I wonder if these higher ammo prices will be the new norm or will they slowly go back down once the market is saturated again?

Thats a good idea.. I've thought about getting a red dot for my pistols but I would have to get the slides cut for them and probably have to get new holsters to accommodate the RDS. I would also need to get some tall back up sights in case it fails. I'll need to do some research to see how much that'll set me back.