Posts

2,309

Joined

Last visited

Days Won

1

Feedback

100%
Profile Information
Location
Gender
Occupation
Miscellaneous
Handgun Carry Permit
Law Enforcement
Military
NRA
Westwindmike's Achievements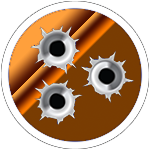 Prolific Contributor (4/5)
1
Community Answers
Pretty big show. Lots of guns "walking around" for sale. I found the Ruger Bearcat I was looking for. It was crowded and I had to park across the street. No reloading supplies except some scattered around on tables. Big empty spot where David used to set up. Don't forget to print out the $2 off coupon on the RK site. Oh, and the cheapest I have ever seen AR's. Saw some for $399.

I got my ASR back from TNW today. Shipped to them on 3-28, they got it 4-3, shipped back on 4-9. Not much detail in the paperwork they sent back. Said they replaced all the small parts in the rifle, test fired 30 rounds. No malfunctions. I took it out to test fire it, and it still doesn't like my reloads, but ate the CCI FMJ 5 rounds as fast as I could pull the trigger. Will give it a full workout at the range soon. The recoil spring feels new, as does the trigger assembly. Shipped it back in a well padded factory box. And all at no charge for shipping or repair. Good warranty service!

Well, I finally heard back from the factory. Somehow my email got over looked while the tech guy was on vacation. He sent me a prepaid UPS shipping label and told me to send it in and they would fix it. Slow shipping all the way to Oregon. Won't get there till next Wednesday. Don't know how long repairs will take. I was just glad to get free shipping and warranty service! Will update this when it comes back.

I have the 9mm ASR and I like the rifle, but it continues to jam at least once per mag. Sent tech support an email a month ago and no response. Sent another today. Mine will chamber, fire, extract, and then it fails to eject. TNW sent me a new style ejector and after installing it, there is no change. When it fails, the case is still in line with the chamber, just lying on top of the mag, with the next round trying to get by it into the chamber. It does this with both factory loads and my reloads(which shoot fine in my AR9 and all my 9mm pistols). I hope the 10mm is doing better. I have heard other 9mm owners having the same problem.

I won't let a valet touch my car after watching those hidden cameras that show those guys going through your glove box and ashtray.

If you get a chance to try some Accurate 5744 it is good in the 45-70. In fact it was made for it.

I turned in a diamond engagement ring that I found on a school playground one time. Got a receipt from the police. Called on them 90 days later and asked if it had been claimed. They said no. So I asked for it back and they said NO! The ring was now property of the city and would be sold at auction and the money put in the general fund. Not like I was taught in school, turn it in and if nobody claims it, it's yours. BS! Never turn anything in! I never will again! If I can find the owner, he gets it back. But will never trust the police with found property again.

Welcome from Murfreesboro!

I never knew you were supposed to tip them. So, no.

Well, I replanned my trip and now will only have to be in IL for about 20 miles or so. It adds 30 minutes to my trip, but for the peace of mind, it's worth it.

Because sometimes legal won't keep you out of trouble in a state like IL. Or NY, or CA.

I like that too, but reading the law, I think it says I can keep a loaded gun in my car? I just want to get through the state with no fuss from some small town cop running radar on the interstate when he shouldn't even be there.

I think I'll just try and avoid IL all together. I'll jump over from KY into MO at about Cairo and keep on going. Might take longer, but I'll feel safer.

So you are saying my TN HCP is enough to keep it loaded in the car? I'm ok with that or even locking it up in the car. I probably won't even stop in IL between Paducha and St Louis.