Posts

81

Joined

Last visited

Feedback

100%
Miscellaneous
Handgun Carry Permit
Law Enforcement
Military
Carry Weapon #1
Carry Weapon #2
Recent Profile Visitors
The recent visitors block is disabled and is not being shown to other users.
overthemountain's Achievements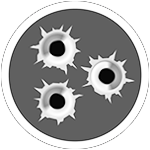 Just Getting Started (2/5)
Hello from Signal. Welcome.

Hey! I've got family in Cottontown. Welcome.

I'll come out of the woodwork for RMJ. I don't think you could ask for a better product or group of people.

We've been without cable for about 2 years now. I don't miss it at all. When I'm at a family member's house with cable and I start flipping channels, I remember exactly why we did it. Too much aggravation...and that includes cost...for too little content. I hate the scrolling adverts and the channel indicators in the corner and the generally crappy programs. Can you tell I'm getting worked up as I type? We use a PS3 for streaming and blu-ray/dvd. It works great. It has built in apps for Netflix, Amazon, Hulu, Youtube and RedBox...among others. We actually have both Netflix and Amazon prime. You can get a cheaper deal with Netflix if you only want to stream, but since there's a Netflix hub local (making the turn around time on discs extra quick) we still do 1 disc at a time unlimited. Amazon prime gives you the free 2 day shipping and other Amazon related deals that we take advantage of, so that generally pays for itself. If you do a lot of ordering from Amazon, like us with subscribe and save, it's well worth it and you get the bonus of the streaming media. I think if I had to pick one I'd do Amazon prime for all the other stuff you get. The content between these two is getting really close to equal, but Netflix has the disc advantage if you're interested in more obscure titles. My longwinded 2 cents.

I got my belt Wednesday. Fits great, looks great, and it carries great. I've got no problem recommending RG.

My 2 cents... I really like my PT1911. I take it to the range every week and have never had an issue. I've shot with guys with other brands and can't find any reason to change. Admittedly, I can't make an informed opinion on another brand after 50 rounds, but as far as comfort and reliability, I'm okay with my Taurus for now.

This might be a long post, but I've got a relevant story here. Having bad customer service will cost a place money. When my wife and I decided to get carry permits, I started researching guns for us to carry and where we wanted to take the class. I ended up at gun store A (not a chain) that had an indoor range, they offered the class, they had guns and ammo in stock...the whole nine yards. They also had the gun I was looking for in stock. I checked around and found that a guy who owned store B...about 45 minutes further away...could order me the gun for about $50 less. I went into store A and asked the owner, "If I get a range membership for me and my wife, buy 1000 rounds of ammo, holster, and sign us both up for the carry class, would you sell me that gun for $50 less than the price you have it marked?" I honestly don't think I was being unreasonable. His answer was, "Nope." And that was the end of it. When I went to store B and asked him to order the gun and told him that my wife and I were signing up for the carry class (which he didn't offer), he said he was glad to hear it and didn't charge me for shipping the gun. He had my business until he closed his doors...about 12 guns over 2 years. And I have told dozens of people this story and they've all avoided store A. I might not have been so torqued about the whole thing if the guy hadn't just given me a "Nope" without any sort of care one way or the other. Even if it had been, "I'm sorry, I just can't do it", I at least wouldn't have left with such a bad taste for the place. I guess he had plenty of other business to count on. The bottom line is, I will be loyal to a place, and the will get my money, if they treat me like they want my business.

I know this thread is a little "dead", but I wanted to recommend Feed by Mira Grant. It appealed to the geek and zombie hunter in me.

I ordered a belt from RG on Monday based on this post and what I saw at the RG Leather website. I'm looking forward to getting it. He said about a month turn around. I don't think that's too bad for custom work.

I really like my Taurus PT1911. Shoots great. Never had a problem with it. It's just a little over what you're looking to spend, but I'm giving it my vote.

I'd go for a couple of those. And a couple in a size smaller if that can be done.

You win. +10 to cool stat. Not to mention the fact that I recognize some cool titles in the library.

I carry a full size 1911 in an owb holster. I'm a bigger guy and I go untucked. There's not much bulge because my holster rides high and my shirts fall so that it doesn't give too much away. Comparatively the extra weight doesn't mean much to me.

Either that or REALLY cold. And she ain't the only one.