Posts

6,318

Joined

Last visited

Days Won

11

Feedback

100%
About Lumber_Jack

Profile Information
Location
Gender
Occupation
Miscellaneous
Handgun Carry Permit
Law Enforcement
Military
Carry Weapon #1
Carry Weapon #2
Lumber_Jack's Achievements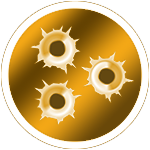 Postus Maximus (5/5)
3
Community Answers
I'll take the snub S&W .38. Message coming

Ok I can see that justification but what about all the other producers between Baldwin and the armorer? As lead producer he is less "in charge" of operational procedures than a laundry list of others. As an actor we can agree to disagree on his responsibilities as an individual handling a firearm and I'll acquiesce to the fact that we must hold actors accountable as we do someone in the general public. However, his role as an actor was to take a gun, handed to him by a hired arms specialist, point it at the camera and fire. So we are saying that he, as an actor, must take the firearm, remove all 6 individual bullets and check that they are blanks, then declare the weapon safe and proceed? I still believe the culpability falls on the person who knowingly brought or allowed live ammunition onto the filming site. If that's Baldwin, fine charge him, but if not I feel it's an overreach. I guess we'll see when the full facts are disclosed and a jury of his peers decides the verdict.

Why is everyone here so "ok" with Baldwin being charged? Because of his politics? Or did I miss something? I still stand by the fact that these people are actors paid to act. To expect them to be proficient in gun safety is beyond the scope of their obligation. The armorer however was hired for that EXACT purpose and she failed on multiple levels leading to the death of a cinematographer. I guess I'm just on an island here by myself with those opinions

so I guess I'm just gonna sbr it the old fashion way and be done. It'll probably take 6 years for all the paperwork to clear

Sorry for not reading this entire thread. But if I remove a brace and just go back to the old school AR pistol-style with a buffer tube, that's considered compliance, yes?

My god. How of course this pops up and sells between times I logged in.

To me it still falls all the way back to the person who brought live ammo onto a movie set. The gun wouldn't be "clear" in the traditional sense. It would have likely used blanks. So the ammunition would have to be pulled from the gun and inspected. I imagine that type of tedious policy gets overlooked on the regular

Yeah I can see his culpability on the producer side but the DA in the article specifically said he was be charged on two fronts as an "actor" and as a "producer". It's hard for me to see the actor side

Ok well that makes sense.

So as an actor if you were in a movie set and an "armoror" gave you a gun presumed safe and the producer told you to point it at the camera and shoot, how are you responsible for the death of someone? as a producer you hire people to perform tasks one of those tasks is firearms safety, that person failed. Why is she not on trial? I can see some level of culpability on the producer side but I fail to see how one iota of responsibility is on Baldwin as an actor

So what say ye? Glock with drop in barrel? Sig? 1911? FN? CZ? im personally partial to 1911s for firm and function (but not capacity) but it either needs to be threaded barrel from the factory or have the barrel fit. Glock MOS is appealing but I have plenty of Glock pistols. What's your opinion. FYI suppressor waiting on permission from the King is Rugged Obsidian 45

I have a prochrono digital, brand new. Never been out do the box. Has a little hoppes on the corner of the box but nothing touched inside. Again, this has never been used. $85 shipped with Venmo or Paypal $75 local pickup Knoxville region possible trades: ammo 9mm, 10mm, 300blk, .224 Magpul Mags 30rd

That's who I was leaning towards just good to hear from folks that have used them.

Do you know the manufacture date on this?