 expendable
TGO Benefactor
Posts

133

Joined

Last visited

Feedback

100%
About expendable

expendable's Achievements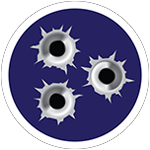 Established Contributor (3/5)
I think some of the mil-spec Springfield Armory 1911's had the NM prefix. It use to be a rumor that the NM prefix meant the gun was made or at least finished in the US as opposed to Brazil. Don't know if any of this is true.

I lived and hunted in the northwest corner of Montana, back then I carried a 44 magnum, if I were to go today I think I would pick a 10mm with some heavy solids as Alleycat72 said. Best bet is to keep aware of your surroundings and try and steer clear of them, I know that doesn't always work though.

What will this gun and load be for? If hunting, just pick one and go, no need to waste powder and bullets when just about every one of those groups is good enough. That is unless you want to for fun

Hard to complain about anything between 48.4 and 48.8

I think they mean the trigger safety (blade in the trigger) that Glock and most other striker fired guns have.

Toyota isn't always the best. I have owned a full size 4wd truck continuously since 1982, all Ford except for a 2000 Tundra TRD. I owned that Tundra from 2000-2010 and it was in the shop more than all of the others combined.

Been in aviation maintenance since the mid 80's. It's tuff being in this career field and not have lost a few jobs and had to move around the country. In aircraft maintenance circles a part that you use once and then throw away is an Expendable, I've felt that way more than once.

Just to clarify Wilco Tactical's $30 transfer includes the TICS. Not only is he local to me but he's the lowest transfer I've found around. This isn't his full time gig so he's not open every day with normal hours but it hasn't been an issue for me, he lets me know by text when he is there and I can pick up.

Wilco Tactical in Arlington charges $30 for a transfer.