Posts

869

Joined

Last visited

Feedback

100%
Miscellaneous
Handgun Carry Permit
NRA
Carry Weapon #1
ShamGlock's Achievements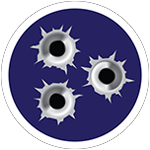 Established Contributor (3/5)
Alright, we are officially a month out for the season. Get your predictions in now and let's see how our teams do this year. I'm thinking my Boys from South Bend will have a 2-3 loss year. Schedule is tough and I figure a first year coach/first year QB is good for at least 1 unexpected loss. Ultimately, sadly, I expect this season to come down to more of the same old Bama and Ga results. Who you fellas got? As always though, IRISH vs the world!

These are absolutely a shooter's 1911. Whenever I want to grab a 1911 that just runs and makes me look like an all star I grab my Les Baer PII.

I have 2 Les Baer's and can vouch for what tremendous shooters they are. When I want to hit the range with a 1911 that is a flat out shooter I grab my PII.

1

Anthony's in Red bank was very reasonable last time I used them. Maybe $25?

Do you have a pic of your set up? I'd be interested in seeing it. Mine is minimal with esstac mag pouches on the weak side, an esstac tourniquet carrier in the back, and the holster on my strong side.

Love that slide. Not fully on board with red dots yet, but I'm trying to be!

This is an absolutely wonderful city. There is anything you want here as far as history, outdoor activities, and good food. I love it here. Welcome to Chattanooga. If you have any specific questions I will be glad to answer as best I can.

Agreed. This season everything is up for grabs week to week and no one seems to be safe. Least of all my Irish!

My Irish are checking in at 8-1 now and likely to move up to 8th on Tuesday. Hoping for an 11-1 season with an invite to a NY6 game, but who knows. Depending on how the next few weeks go they may sneak themselves back into the playoffs!

Well, here's to hoping you'll be waiting awhile!

This Four Roses 130th is my newest all time favorite bourbon. Absolutely great release.

Yeah, this created a huge mess down here yesterday. Getting through Chatt these days will be even more of a nightmare.

I have a decent sized sales territory so I've been in on podcasts for a couple years now. I love the Dan Carlin Hardcore History podcast, in particular his series on WWI. I will also listen to Jocko Willink, Jordan Peterson (Phenomenology of the Divine Series is excellent) and Sam Harris.

@KahrMan I had the first batch and it was excellent. If it's in the ballpark of that one you'll be ok.