 deadeye111
TGO Benefactor
Posts

251

Joined

Last visited

Feedback

0%
About deadeye111

Miscellaneous
Handgun Carry Permit
Law Enforcement
Military
NRA
Recent Profile Visitors
The recent visitors block is disabled and is not being shown to other users.
deadeye111's Achievements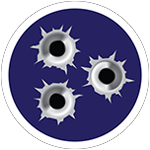 Established Contributor (3/5)
I used Remington bolt actions rifles exclusively when hunting deer in Missouri when younger and some years we hunted in the rain. I glass bedded my wood stock bolt rifles with Accu-glas gel and freefloated the barrel. This was before synthetic stocks were popular. The last step I used was to seal barrel channel of stock with several light coats of Truoil. I never had any wood warpage that affected accuracy that was noticed. While the temps in MO might not compare to Alaska we had some years it was extremely cold and wet.

The website "hand gun law.us" has some good and usually up to date info on Illinois and other states. I intentionally put spaces in website info.

Check out "green laser therapy". Cleans channel like u would a ditch. Lol. Less painful than RR and recovery is quick. Outpatient surgery and go home with catheter. Get in bathtub and remove it next morning. No pain.

My thoughts are not a fair comparison for the OP but I would probably buy the computer you recommended or one similar and use the 1T SSD hard drive that I already purchased from Newegg on sale to install windows 10 and use the hard drive that came with computer for storage if configuration permits. I installed a fast SSD hard drive on older toshiba laptop that hasn't seen a lot of use and it runs better now than new.

Dell will have Black Friday deals.

I like Dave's configuration also. The only thing i would add is a SSD drive instead of regular hard drive for myself.

I have used 3" lead BB's with full choke hunting coyotes but usually hunt with someone . One of the persons usually have rifle. I was using Foxpro electronic call and Foxpro decoy. The last one I killed was with shotgun at 30 yards. It was locked down on decoy until I dropped the hammer. I hunt SE Missouri.

Corn was planted later than normal in SE Missouri due to wet spring and flooding. Normally we have excellent dove hunting but it seems we didn't get the migration from Northern states. Not a lot of doves except local crop that raised here. I didn't hunt because after scouting 2 days before season opened couldn't bring myself to get up early and fight mosquitos for a few birds.

Place a #2 pencil in barrel not sharpened with eraser setting against beech face so firing pin will launch it if working.

Prayers sent for your Mom and Family.

When KelTec first started manufacturing the .32 and .380 Mo HWY Patrol were issued first the .32 then later the .380. This was about the time Missouri started issuing Concealed Carry permits. I was considering buying one of the first versions of the .380 KT. I asked a Mo State Trooper friend of mine if they had any history with the .380. He said he had worked 3 homocides that were results of people being shot with .380. 2 of them were one shot kills and the third had a magazine dump into him. If shooter does his part I think the .380 will be plenty. I like the CM 9 Kahr personally but when I can't carry the Kahr the KT .380 tags along.

If you are in an enclosed blind it may warm the space. I have used a heater that appears to produce more BTU's than the one in picture and it sat on a 20 lb LP bottle like Bersa mentioned. The blind I was in had open area to shoot and the heater was a good hand warmer but didn't warm blind much.

I have a RJ (Lisa) Hedley leather holster right pocket and a leather sheath from same source for magazine in left pocket. Kahr CM 9 mostly and .380 Keltec for dress pants.

Pleated khaki pants don't print as bad as plain.