Posts

542

Joined

Last visited

Feedback

100%
Profile Information
Location
Gender
Interests
Occupation
Miscellaneous
Handgun Carry Permit
Law Enforcement
Military
NRA
Carry Weapon #1
Carry Weapon #2
Recent Profile Visitors
The recent visitors block is disabled and is not being shown to other users.
glock55's Achievements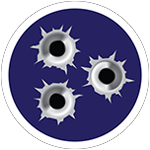 Established Contributor (3/5)
1
Community Answers
I run an Eotech on gun for field of view but a pricey option. A before you retire purchase option. i have the Romeo 5 on my other gun. An excellent sight for the money. An after retirement option. Both are great but I favor the Sig for the auto on/off feature.

I have the rcbs plate under my rock chucker press and rcbs bench primer. They work great and easy removal for cleaning or if i just need them out of the way for other projects. Highly recommend.

Take cover off rear of slide, remove firing pin and take slide off.

check ground at 110 should be 12gauge wire left frame rail under driver door. Also may need to program unit. Seems like I recall having to program vin and wheel size in order for all ecu's to communicate. Been awhile since I worked on small gm units so memory is foggy.

My wife and I file jointly and got $545 back this year. We had the refund in the bank one week after filing. First refund in over 10 years so after paying $1200 last year we are more than happy. I plan on retiring this coming November so not sure what to expect for next year. Have been doing some preliminary looking into Medicare and such but didn't realize how much is involved. Am thinking I may need a financial advisor to guide me through all this.

I have the following factory AR- 15: 1) Rock River Arms LAR Carbine. Have had for about 9 years and has been a great rifle. No issues of any kind. The only issue I would say I have is it seems to be rather heavy,however not so heavy to prevent me buying it again. 2) LWRCI-DI. Have had for about 6 months and am totally amazed by this gun. It it lightweight, accurate and feature packed. It has Fully Ambidextrous Lower Controls, a keyless bolt carrier and many other feathers. I have had no problems of any kind with this gun. There may be better Rifles out there but I think I've found the right one for me. I am planning on buying the R.E.P.R MK 2 before the end of the year. I bought the gun from the gun crew so if your close you may want to stop and check one out.

If gun store sales have slowed down as much as gun sales in our classified section have slowed, I would not be surprised to find that more guns have been stolen from gun stores than have been sold in gun stores the last couple months. We all know the libs are going to point out that there has to be a corolaltion between the rise in gun crime and this influx of stolen guns hitting the streets. I think we all know were this is going to end and that's with more gun control laws and the banning of certain weapon platforms. While I know there are many factors that play into the degredated direction our society is moving we all know the libs will see more gun laws as an easy visible vote getter. After all who amongst us is not for safer streets as we are seeing more guns on the street = more crime on the streets therefore fewer guns on the street = less crime on the streets. I'm afraid the ones who are going to pay the price are the law abiding gun owners. I have always tried to buy and support our locale gun shops but I have decided that I will only purchase online from this point forward. If local gun shops cannot support common sense gun security I cannot in good concience support them. I believe each one of us on this forum expect every member to practice common sense gun security and keep our weapons out of the hands of criminals. Why should we expect any less from a gun shop. I know security comes at a cost and we as gun buyers may have to pay more so shops can provide it but compared to the cost of a human life taken by a stole gun I'm willing to pay it. Everyday the news reports a shooting and sometimes 3 to 4 a night then I in good conscience have to say enough is enough. I'm sure each person on this forum could list at least ten things every gun shop could do to secure their firearms when closed. I know these things will cost money but many be in this world today that's the price of doing business in that industry. If a shop can't afford to secure the inventory then perhaps they can't afford to be in that business. I struggle everyday to educate those I come into contact with about responsible gun ownership. It has cost me time, money to take people shooting and show them the joy of the sport. I spent time trying to raise two boys to be responsible gun owners and responsible citizens. I have given money supporting candidates who I feel will further our cause in politics. I bought a three thousand dollar safe to secure my weapons and ammo so why should I expect a gun shop owner to do less. I DONT expect any less! Sorry about this rant and thanks for taking the time to hear me out. Please don't take me as a anti gunner for nothing could be further from the truth. I just believe that every gun store break in erodes our gun rights a little more. I have a grandson that I want to know the joys of gun ownership as I have but it seems less likely everyday. I just think if the politicians can't figure this out, and gun shop owners won't figure this out then we as gun owners neede to try to figure it out.

I am trying to renew membership but am running into problems. I try to add one year membership to cart but says can only purchase one. Mine is expired so I guess I'm missing something. Can someone tell me what I'm doing wrong. Thanks

I would think your using R134A as refrigerant. If so what type of oil did you put in the system. Most 134a uses pag oil although that is changing. Also how much oil did you add. You must add for compressor, dryer and both coils. Your kit should have advised how much to add for dry system. If not dry did you flush old oil as they do not mix. 134a pressures run about 17/25 on low side and 165/185 on high side. The fan should come on around 325, however your probably running a direct drive fan on that car. If low side is low the following should be checked evalve, hoses for frost rings and correct freon charge. Reguarding oil we always drain new compressor then add correct amount accounting for a new dryer also. Lastly make sure belt not too tight. I suppose this system is an aftermarket add on? If so I would ck the following: 1) what is the head pressure 2) belts for alinement, also that the belt is not running too deep in a pulley. The belt should not run in the bottom of any pulley. The tension can be correct but if belt is to deep it will squeal. Have run across this with aftermarket kits mixed with factory pulleys. A picture of the belt routing might be helpful.

I suppose this system is an aftermarket add on? If so I would ck the following: 1) what is the head pressure 2) belts for alinement, also that the belt is not running too deep in a pulley. The belt should not run in the bottom of any pulley. The tension can be correct but if belt is to deep it will squeal. Have run across this with aftermarket kits mixed with factory pulleys. A picture of the belt routing might be helpful.

So I finally decided it was time to replace my $300.00 gun safe with a more substantial safe. After a couple visits to The Safe House i purchased the Superior Master Series SM 40 gun safe. Thanks to Nancy for her patience in answering all my questions. Although not my first choice I will be placing the safe in my attached garage which is cover by my alarm system. The garage door opens to the back yard so it will not be too visible when the door is up. I have read that placing the safe on concrete will require the use of some type of vapor barrier. My question is what would be the best barrier. I have thought about this and am thinking about sealing the floor were safe will sit with drylok and then laying a 20 mil vapor barrier down before they install the safe. I know they will drill through this when they bolt the safe down but I think it will be ok. I just wondered if anyone else had dealt with this issue and how did y'all solve it. Also do y'all think drylok and barrier would work. Thanks in advance for any help.

You might included a home warranty with the sale. You can get them for around 600 hundred dollars. They can cover seller and buyer. Get one and have the warranty repair before sale

Glock is located in Atlanta. I have found the techs that come out to get the guns are helpful and willing to answer any questions you have. Worth the trip if for no other reason than to see the mother ship.