Posts

1,607

Joined

Last visited

Feedback

100%
About greenego

Profile Information
Location

Powell, Tennessee, Native of The Free State of McDowell

Gender
Interests

SASS Cowboy action shooting

Occupation
Miscellaneous
Handgun Carry Permit
Law Enforcement
Military
NRA
Carry Weapon #1
Carry Weapon #2
greenego's Achievements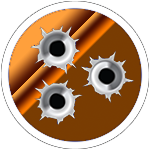 Prolific Contributor (4/5)
Sears is where America shops! I mean use to shop. Wife and I went to Sears at East Town Mall, I mean Knoxville Center, and spend more than we had at a Sears in 10 years. Everything was on sale, or at least they said so. Picked up a package I had ordered online. If it hadn't been for this, we never would have gone. Purchases were clothing. Wasn't crowded or very busy. When I was growing up Sears was the store. Mother would call in our Christmas order from the catalog and we would go downtown and pick it up when it came in. We just had a catalog store in our town. Sad to see it go, but if things didn't pickup from the day I was there, don't see Sears around much longer.

just went to the marketplace web site. New plans up. offering two when I typed in my info. Bronze plan $4800 deductible out of pocket max $6550.00 Premium $754 or 46% more than I am paying now. Second plan Silver $3500 deductible $7150 out of pocket max Premium $964 or 86% more than I am paying now The Farm Bureau has a plan not on the market plan for $667 a month deductible $5500 and $6550 out of pocket 29% more than paying now. I call a local insurance agent. They told me thats it for Knoxville area unless you can be in a group. Being self employed has it's draw backs.

i believe Humana is the only insurer in the Knoxville area. Can't wait to see what the premiums will be.

Don't look now, but I think it may be too late.

By Holly Fletcher, USA TODAY NETWORK — Tennessee BlueCross BlueShield of Tennessee will not sell insurance plans on the Obamacare exchange in the state's three largest metro areas next year, as the health care giant grapples with hefty losses and ongoing uncertainty on the marketplace.

Guess who gets to pay the rest.?

Very sad indeed. Said he had three small kids.

I take it from their letter, keeping their options open. Could put out of marketplace? Also Senate has a bill that would keep you from have to pay the additional tax if the 2nd lowest silver plan for your state in raised more then 10%. for not having health insurance. Obama would veto it if passed. S.3251 - Relief from Obamacare Mandate Act of 2016

From your last post, sounds like this could be identity theft. Someone got and used your mother-in-laws SSN. We have seen a lot of this last couple of years and it is increasing.

Don't know where your mother-in-law is in FL. need to find an Enrolled Agent in her area. My be able to get this put in noncollectable status if her only income is social Security. http://taxexperts.naea.org/

It's a scam. You can read all about it here. https://www.irs.gov/uac/tax-scams-consumer-alerts

Like others, I got my letter from BCBS week or so ago. My insurance, just for little old (62) me is now over $500 per month. This is up from a little over $300 a year ago. Only health issue is cholesterol. Take 5mg of creator. and go to the DR twice a year. So i am paying over $6000 a year now, and by the way high deductible policy. If it goes up 36% i will be paying around $700 a month. .

For the most part, LGBT want the same as all people want. To be left the hell alone and to be safe. Being able to protect ones self is part of this.

I was wondering how he missed the backstop. Shot over it, around it.? I'm guessing it wasn't an adequate backstop to start with.