 Posts

14

Joined

Last visited

Feedback

0%
Miscellaneous
Handgun Carry Permit
Law Enforcement
Military
NRA
Recent Profile Visitors
The recent visitors block is disabled and is not being shown to other users.
truenorth's Achievements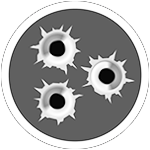 Just Getting Started (2/5)
PM outbound; Wife, daughter and I would like to attend.

I want some side mount scope mounts added to some AK`s, and don't know anyone close by that wont screw up the job... Any recommendations?

Please keep us poster, re classes...

I / We can't make this class but will hopefully be on line for the next one. When Brit and Jackie took your class it was on my work schedule day. This latest class is on a regular day off for me. Hopefully this will remain as I am keen to catch up with Wife and Daughter's knowledge base.

Yep, who knew?? I bought a few thousand, especially when the guy told me buy as much as you want; I have tons. Well I spent accordingly. The wife wasn't nearly as happy as I was...

Well, sorry for the Cage rattling, but it seemed to work. About 30 signatures in the Last few hours! Thanks everyone. The comments on the web site are awesome to read as well. A lot of passion there.

Wow, almost 100 views and 3 people signed. You guys are really burning it up here. Other boards I post to get 75% compared to the 3% here. Come on guys, it won't hurt and only takes a minute!

Mark Serbu is a well known Tampa Fl. based firearms manufacturer. I know Mark and he is a stand up guy. Please sign this petition. Read all about it at the link! https://www.change.org/p/u-s-house-of-representatives-preserve-the-gun-rights-of-americans?recruiter=456931618&utm_source=share_petition&utm_medium=copylink

When I tried to correct him, I was the one with the attitude. I was calm and cool, but the little fellow lost it. Not cool for any business.

Totally. Im a Perminent Resident. 25+ years. A Visa allows employment but has a timeline dependent on the employer. Visas are conditional.

My proper ID. My Alien Card and drivers licence. He demanded I NEEDED a Hunting licence. Little peckerwood backed himself into a piss filled corner, and came out telling me I had an attitude. Rember I have been a FFL and fully understand what IS and what is NOT needed. As a customer trying to spend my $$ I sure don't need a pissant telling me I have an attitude.

he Needed my Alien Card as well as my Drivers Licence. Alien number goes on the paperwork. DL verifies I reside in Tennessee I let him know that. He kept insisting I Needed a Hunting Licence! I don't hunt. Therefore I repeat, Screw Them...

Thats easy. The PIQ, punk in question, demanded I needed a Hunting Licence to purchase a lower. This came up because Im Canadian, with Permanent Alien Status. I replied to the PIQ, I don't need a hunting licence to prove status, YOU need my Resident Alien card, or Green Card. All of the sudden he was yelling he didn't need my attitude. Remember I was the patient one, explaining to him what he needed. Screw his hissy little self.

I just walked out of there and will Never Return. I won't listen to a sannctamonious little piss pot rant about what is considered proper ID for me to use with a purchase. I was a FFL when he was still pissing in his panties. They havn't changed. Im done with them.