Posts

27

Joined

Feedback

66.7%
Profile Information
Location
Gender
Interests
Miscellaneous
Handgun Carry Permit
Carry Weapon #1
Carry Weapon #2
Recent Profile Visitors
The recent visitors block is disabled and is not being shown to other users.
SHOOTERTN's Achievements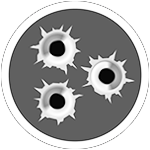 Just Getting Started (2/5)
But on a side note can't wait to do business with nashville armory and check out this amazing range will likely be getting a membership and making this my go to place .. Good luck on your grand opening ill make a plan to be there Saturday..

I talk to jeff often his back up time is 6 weeks right now but as always he is looking for more things to get his hands on....

thats awesome my wife was going to hide my from me but it came way to early for christmas and she new i would be mad..lol

oh wow didnt know this was in dickson,is it only matches or is it also just a shooting range,im not nearly good enough to compete but would like to come out and watch any info would be greatly appreciated

no i dont work for asp...but i will say dont know where you looked but actually there are 14 reviews of them and most are bad...heres the link Google Maps 8 out of the 14 said customer service was horrible,i go there from time to time and they are all great guys it just there kinda rude thats all im saying.

that gun shop is the worst gun shop in clarksville,IMO i bought a gun from there and they had a major attitude towards me and if u search them on google they have a very bad rep.just saying.I go to the gun shop in joulton,tn they offer gun permits and Great customer service,these guys know what there doing.Academy Of Self Protection

I recently aquired a glock 27 with pierce plus one mag extension,it came with 1 mag,i added a laser max internal laser,it has polished barrel,and slide release and pins.It has had around 200 rounds through it.I am wondering what it is worth in you guys opinion?

i wrote this huge comment to this but im not gonna even give my input cause ill always be wrong to someone on here so.....ur friend just needs to get his permit and this wont happen to him.

i play on xbox live i have beat the game,went to level 29 on zombies,prestiged twice in online,if you guys want to play with ppl i have a clan that plays every nite my gt is SHOOTERTN2

any one from that area that goes to shoot there?i would like to find some people to go shooting with.

i have a question that pertains to parks i am a new carry permit holder and want to make sure that i am correct,ok i know we are legal to carry in some parks,are they also supposed to be posted the same as a business if i am NOTallowed to carry there?if not how are they posted?Also the law is still in affect that we can carry in a place that serves alcohol?of course as long as we arent consuming?i am trying to be correct on the laws as they change so much.

currently going to troy university to get my bachelors in criminal justice and going to cleveland state police academy in jan.i run alot of shifts with dickson pd also.most cops around here are pretty street smart.good guys

yea that would be very dumb that a laser would be illegal i carry a lasermax internal laser on my glock and i know alot of cops,as i am going to school to become one and there has been no law told to me about this.as another member said some cops dont know half of what they think they do,and a laser is a sighting device.its like carrying a scope on a hunting rifle guess im going to jail...lol

i sure hope santa delivers all of us some of those guns on christmas.