Posts

1,394

Joined

Last visited

Days Won

1

Feedback

0%
Profile Information
Location
Gender
Occupation
Miscellaneous
Handgun Carry Permit
Law Enforcement
Military
NRA
Carry Weapon #1
Carry Weapon #2
Social Media
Website URL
Facebook Profile
Instagram Profile
ironsniper1's Achievements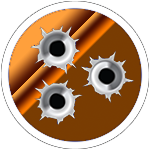 Prolific Contributor (4/5)
i have two feel free to ask away i might be able to answer some questions

I have a very stupid question and google is not being helpful, please note I have never done this before so any help would be awesome, I need to contact my congressman or senator but I have no idea who that would be or how to go about this, can anyone here give me some advice? again sorry for the stupid question

none so far, havent even been on this site in a long while, lots of life changes

i am just now seeing your message and i apologize for that! i have not yet tried it out but plan to once it gets a little colder (dont ask its complicated), i have watched many videos on this mount and it never moved at all and it held 0 perfectly

yeah i would never do something like that

i went with a no drill no tap scope mount

https://www.newschannel5.com/news/springfield-mother-loses-leg-after-being-shot-while-in-church-on-july-4th how much damage could a single round have caused to need to amputate below the knee?

this is what i have and have no issues with it https://jmeckscopemounts.com/

I don't have as many guns as some here lol

Should I also get one where I can store my ammo cans in it as well or figure something else out for that?

Hey everyone, I am currently trying to get a house and if everything goes well should close 29 days from today! But for now I need a gun safe and was wondering what everyone recommends, what brands to avoid and any place that delivers and sets up to spring hill?

my question was, can anyone post any links to articles or video explaining why in a tense situation trying to aim for the head or limbs will end in failure rather than aiming for center mass

Hey everyone, I need some collective help, I had a discussion with someone who was saying that police need to be retrained to aim for the head or arms or legs and I tried explaining to them why that is impossible to do in a very tense and chaotic situation, so my question to all of you is, Do you have any links to videos, website etc. Etc. That gives facts and details maybe even from police officers, about why aiming for center mass is important, I myself know why it is, because when you are in a situation where things are chaotic, Your adrenaline is pumping its and you just don't have the time to aim for an arm or leg shot or your hands might be shaking and so because of all that your aim is not going to be very good to hit an arm or leg, I did try my best to explain this but their answer was "well then they need to train more to be better shots". So if anyone has any help or advice please let me know so I can educate them on why aiming for center mass is important.