Posts

745

Joined

Last visited

Feedback

0%
NuTcAsE's Achievements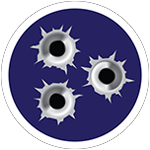 Established Contributor (3/5)
We haven't been on here in a long log while. Dad passed away yesterday after a long battle with cancer. He enjoyed the forums and the folks we met here. He served in Vietnam from 66-68. Eddie Leroy Lunsford, 68, died Tuesday. The family will receive friends from 6 to 8 p. m. Thursday at Tri-Cities Funeral Home 2630 Highway 75, Blountville, Tenn. 37617. Services will follow at 8 p.m. Thursday in the chapel. Burial will be at 2 p. m. Friday in Tri-Cities Memory Gardens. That's Dad in the middle with Mike.357, and Mark@Sea a couple years ago.

T'was The Deer Hunt Before Christmas. T'was the deer hunt before Christmas, and all thought the town. Not a Creature was stirring, 'cept me gettin my gear up off the ground. The treesand was hung from the chimmney with care. In hopes St. Nick and rump roast of deer would soon be there. My ammo was nestled all snug in the mag. Visions danced in my head of gettin Rudolph in the bag. Snuggled warm in my camo with coffee in the pot. I had just settled down to prepare my shot. When out across the roof there came such a clatter. I sprang from my stand to see what was the matter. Up around the chimmney, I flew like a flash. Slipped on the snow, and fell on my... Dazed and confused as I opened my eyes. The moon gave luster to a startling surprise. And what to my bleary eyes did appear. Were the sparkling eyes of a curious reindeer. I never knew them to be so lively and quick. To the teeth and the crotch he gave me a kick. More rapid than eagles his hooves at me they came. He snorted and wheezed as he dished out the pain. First it was Dasher then Dancer, then Comet and Cupid. Santa rolled his eyes and said "That boy's always been stupid. I slid off of the rooftop, bounded over the wall. Straddled the fence post to break my fall. So by the fire I sit, bandaged from my head to my foot. My clothes tattered and torn, covered with bloodstains and soot. Recounting my story of terror and fright. Merry Christmas Y'All, I'm havin bologna tonight! Merry Christmas Y'all!

I've had my ass beat PLENTY (takes a little for me to catch on ). The day I turned 18 I sat Mom & Dad down and thanked them for it. Like Rodney says take'em to walmart...

Me Too! YouTube - My Drinkin Problem (Hank 3)

Dad gave me his 1973 Mercury XR7. Kinda like this one, wish I still had it.

I'm waitin on the rest of y'uns to get there.

I'm thinkin this will virtually work when they see the virtual numbers. The virtual I.R.S. will say "Come on up here to the virtual White House, and we'll issue you your virtual check.." Then when we virtually get to the virtual White House, the virtual police will come and beat our virtual asses virtually all over the internet, virtually to virtual death.

This is when he's conservative.

For the love of everything righteous & holy, do it for the children!!!!!