 Posts

247

Joined

Last visited

Feedback

100%
Miscellaneous
Handgun Carry Permit
Law Enforcement
Military
NRA
martin5's Achievements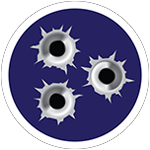 Established Contributor (3/5)
I've handled AU's scout squad. It's a fine rifle. Red333 is right, he's a stand up guy.

That doesn't look like a vz-58. That's looks like an ska to me.

I got a little 6 point opening morning.

Nice truck. I'm in the market and will think about it.

They bought out Waffen Werks and then as fujimo said PSA bought them.

AU aka Jim to his friends is a great guy to deal with.

Messaged you 2 weeks ago on bev block.

Messaged you about a week ago on the Bev block.

I have a friend that has an MG42. I hope to shoot some day. The closest thing I've got to fire was a Bren.

I love them both but go Blue Angels!!

ShaunM looks like Rutledge wood with red hair. Nice birds Shaun! Wish I could get me a rio.

I'd be interested in a At 15 ambi.

Yeah they cancelled my hunt but send out emails letting everyone know to get out and enjoy the outdoors. If you don't hunt turkeys don't start. It's more addictive than deer hunting. Being a route driver I've seen a bunch of them in full strut for the last month.