 redtailracing
TGO Benefactor
Posts

41

Joined

Last visited

Feedback

100%
About redtailracing

Miscellaneous
Handgun Carry Permit
Law Enforcement
Military
NRA
Recent Profile Visitors
The recent visitors block is disabled and is not being shown to other users.
redtailracing's Achievements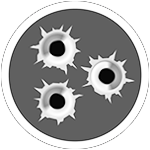 Just Getting Started (2/5)
Last bump before traveling for a few days

Leaving for East TN in a couple days so either grab it before I go or let me know if I should bring it with me if you're in East TN.

Bump with another price drop

Going to be honest, I don't want to sell this one. I absolutely love this gun and for that matter, so does my wife and it has actually gotten her out to the range more often with me. Truly just an awesome shooter. That said, I've found myself with too much money tied up in too many things and need to free up some cash. $1200 FIRM is the price in which I have to let this go if someone wants it. For less, I'll keep it and sell something else. Or if the L1A1 I have posted here sells first, then I'll remove this posting. So if you want it, jump on it while you can. Of all the guns and other toys I have posted elsewhere, this is the one I'm most trying to justify just keeping.

Weekend bump with another price drop

Yes, mine is actually a Century receiver.

Alright I'm going on vacation and looking for some extra spending money. Somebody make me an offer on this thing.

Inch pattern, manufactured by Century Arms.

The right arm of the free world made in freedom units! Awesome gun, shoots surprisingly soft for a .308 due to the adjustable gas block and probably one of the best mil-spec type triggers I've felt. The carry handle is a vibe in itself. Motivated to move this one quick as I just picked up another rifle this past weekend. $1150 OBO. I need this thing gone so I can free up some cash. Make me a reasonable offer.

I think I would have been sold on the box alone! Lol that things cool

Also interested in the answer to the mag question. You are correct in that the previous gen was offered with 15 rounders and the current gen comes with 17. I've actually found that my current gen doesnt seem to love the spare 15 rounders I kept from my previous gen. Won't go to slide lock after the last round. If you're willing to part with some magazines and they are the 17 rounders, I may be willing to take some of them off your hands. Also regardless of mag round counts, this is a smoking deal someone should jump on. Fantastic gun and I'd be all over it myself if I didn't already have almost this exact gun.

Oh they've more than doubled. I remember pre-Covid seeing these things for as low as $1200, maybe close to $2k for mint condition. But I just can't justify it at the moment, as much as I'd like to.