 redtailracing
TGO Benefactor
Posts

38

Joined

Last visited

Feedback

100%
About redtailracing

Miscellaneous
Handgun Carry Permit
Law Enforcement
Military
NRA
Recent Profile Visitors
The recent visitors block is disabled and is not being shown to other users.
redtailracing's Achievements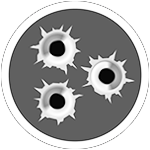 Just Getting Started (2/5)
Specs? What kind of upper, lpk, etc?

Really wish I could find an excuse to buy this. Seems like a really trick build for a great price. Surprised it's still available. GLWS.

Best of luck. I think I looked for close to a year before finding one.

*SOLD Bought this back in the spring and just don't pull it out of the safe enough. And could use a little extra cash for the holidays. Has about 150 rounds through it. Works flawlessly. Asking $1200 OBO. Possibly willing to consider ammo as partial payment but not willing to give ridiculous credit for it (I.e. I'm not paying .50/round for 9mm FMJ range ammo) so please don't ask. Looking for: 5.56 77gr (Black Hills, Hornady, or IMI, preferably) 6.5 Creedmoor 147 gr. (Hornady) 9mm FMJ range ammo (cheaper is better in this case) text or call six1five-8seven9-9nine3nine. I will see that much faster than a message here.

1

Remington M887 Nitro Mag 12ga for sale. Pump action. Rated for up to 3 1/2 shells. Hi-viz green front sight. Pic rail on top and side. Sling attachment points setup on left side up front and on bottom of stock. Breaching choke. If I remember correctly, it's 4+1 but can be converted to 7+1 by removing the mag tube plug but don't quote me on that (don't feel like loading live rounds in the house to check and don't have dummies). Bought this used a couple years ago and just don't ever shoot it so making some room in the safe. Completely stock. Asking $300 obo. Also open to trades, primarily for ammo but will consider whatever cool stuff you may have (I also like knives). May even consider a gun trade and could add cash for the right one but fair warning, I am picky so please don't offended if I decline. Ammo that I'm looking for (all match, no hunting rounds): 6.5 creedmoor 147 gr. 5.56 77 gr. .308 168-175 gr.

Needing something to lose all your guns in I see... Sorry, couldn't help myself. Good luck in your search.

What weight is your .223 & 5.56?

What brand/weight 308 is it?

Thanks but got plenty of green tip. Looking for 70+gr match in 5.56.

What weight? If I remember correctly, they have a couple different weight options.

Have 1k rounds of Winchester 9mm still wrapped in the box it shipped in. Looking to trade for match grade rifle ammo in the following calibers (listed from top priority to lowest priority): 5.56/.223 (prefer 5.56) 6.5 Creedmoor .308/7.62x51 obviously we will have to agree on an exchange rate that reflects the value of what each party is offering. Willing to trade in 200 round increments as that is the pack size of the boxes. Also have .22LR and some assorted 110-125gr .300blk I might be willing to include for the right deal. may consider just selling this ammo outright if I can't find the right trade but at the moment, more ammo is harder to come by than cash so I'll see what's out there first. Didn't bother posting a picture as I don't see it as necessary (as I mentioned previously, all 5 200 round boxes are still taped up in shipping packaging) but if someone really wants one I suppose I can post one up. Located in Rutherford county. FTF only, don't really wanna screw with shipping.

Sorry, just saw this. In smyrna, about 25 minutes southeast of nashville.