 Sproles Shooting
TGO Benefactor
Posts

32

Joined

Last visited

Feedback

100%
About Sproles Shooting

Profile Information
Location
Gender
Occupation
Miscellaneous
Handgun Carry Permit
Law Enforcement
Military
NRA
Carry Weapon #1
Carry Weapon #2
Recent Profile Visitors
The recent visitors block is disabled and is not being shown to other users.
Sproles Shooting's Achievements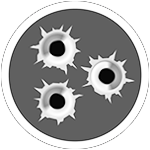 Just Getting Started (2/5)
So sorry! $395 shipped if we cannot meet F2F

I have a LIKE new (was mounted on my pistol when I bought it - has around 200 rounds while on the pistol) and I just could not do it. Removed it and it comes with everything that was in the box.

I have an upgraded CZ Bren 2 Ms in 5.56 8.25" barrel. Has upgraded trigger and safety mechanism. It comes with the Pistol brace installed and also comes with the rifle stock - but to mount it - you will need to SBR it. $1600 Murfreesboro but can meet most anywhere in Mid TN

SO - working through the Form 1 to SBR a pistol and get all the way to the end and the payment pop-up never actually "pops-up" on my screen to pay. It won't redirect to the payment screen. Anyone else have that issue?

YARD SALE: NeoMag (Multicam Black: LIMITED) $45 SFD: SaferFasterDefense / FrogPro ankle IFAK (Black) $45 TRex Arms Ragnarok for Sig320X (no mounting) $40 BlackPoint Tactical for Sig320X (no mounting) $35 Bitterroot Leather for Staccato P, C2, C (custom blue/black) $100 Vertx Unity "Belly band" $40 LumTec M72 (has one missing pin, but replacements are in there - just dont have the tool to reinstall) - comes with box, papers, extra band) $200 (Has one small scratch on bezel. Has been worn and shows minor signs of wear, but is in overall very good condition) Casio ProTrek 5571 (Japan ONLY) in excellent condition. $225 Prices do NOT include shipping. Venmo is preferred.

I have a Like New HeadsDown AR9 with 5 21-round PMAGS (loaded with 147 gr Critical Defense) for sale. I am in Murfreesboro. This pistol has about 100 rounds though it. Upgraded Samson rail system and MagPul BUS installed. There is absolutely NOTHING wrong with this gun. It is a solid shooter, feels really good in the hand and is well built (they are built in Lawrenceburg, TN.) I just don't shoot it that much and I am funding another project. Can meet within reason around Murfreesboro. (I am traveling some in May, so meeting times might be delayed, etc.) Asking $1,300 for gun, hard case (not from the factory) and 5 loaded PMAGs.

I have a Like New Eberlestock Bang-Bang range bag in GREY (they are sold out.) I have used this once or twice, and it is great bag, but I tend to take too much stuff when I go and use multiple bags. MSRP $199 selling for $150 Murfreesboro https://eberlestock.com/collections/shooting/products/bang-bang-range-bag?variant=39994161070260

Looking for a reputable and talented Cerakote service / hydro-dip in Middle TN (Murfreesboro would be ideal.) I have used a company in town, but they no longer do multicam, and looking for someone who might consider it, or do it.

I have a VERY VERY lightly used Tikka T3x Lite Stainless (black poly furniture) and it was also fluted by Tikka and has the fluted bolt and they crowned it for a suppressor. I have a 3 round mag and also a 5 round mag, BlueForce gear sling (mounted) and a Vortex CrossFire ii 4-16x44 scope (mounted.) I have the Beartooth products ammo sleeve on the but that is also included. Also - if local, I have 60 rounds of the Rifle's favorite ammo: Federal Premium 130 grain Trophy Bonded Tip (IF you can find it… around $75/box) and 3 partial boxes of various Federal ammo as I was figuring out which ammo it liked best,. I have put about 20 rounds through this (sighting it in) and have NEVER taken it into the woods. Safe kept. I am the second owner, so I do not have original boxes, papers,etc. Possibly the smoothest bolt and trigger I have felt on a hunting rifle. Total retail BEFORE the fluting and crown job is over $1400. Asking $1,100 cash. Murfreesboro. Can meet in easily in Davidson or Williamson or Wilson county as well with little issue.

ANOTHER suggestion would be to, when calling 911 and reporting the incident, is to request 2 medical response groups (2 ambulances) as you WILL, without little doubt, go into shock afterwards and you will not only WANT but need medical attention. This is practical, logical and legally a sound idea.

At that point - you are NOT defending property. Self-defense, including deadly force, would be justified under TN Code.

However - this is, in my opinion, a bit of misnomer that can cause problems. SAY, I live on the ground floor, someone breaks into my home and is running up the stairs with their back to me when I step out of my bedroom with my firearm drawn. LEGALLY, I have the right to defend my home and my family (who happens to be at the top of the stairs.) If they are running out the back door in "retreat" from my home…hold your fire and call the cops. up the stairs? Different scenario entirely.