 Posts

74

Joined

Last visited

Feedback

100%
About kip12

Miscellaneous
Handgun Carry Permit
Law Enforcement
Military
NRA
Recent Profile Visitors
The recent visitors block is disabled and is not being shown to other users.
kip12's Achievements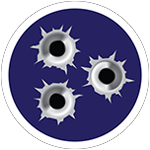 Established Contributor (3/5)
Hey all, repost due to server issue but I'm selling the Glock without all the extras I previously was including for those of you who saw it (and have a better memory than I do!). Bought this new earlier in '23 and decided to change my carry setup as I wasn't carrying this every day. This comes with glock case, the 2 10-round mags, and upgraded the temporary glock sights to Ameriglo GL-455 for lower 1/3 (maybe 1/4) cowitness on a Holosun EPS Carry dot. It was a nice slim package but again, my restless carry syndrome struck again. Face to face meeting cash only near Mt. Juliet. I work from home and can be flexible on time for the most part but prefer daytime. Must be TN resident and legal to purchase firearms. Contact me with any questions and to coordinate meetup. Thanks.

Probably a long shot but wondered if any of y'all fantastic TGO'ers near middle TN bought an IWI Zion 12.5" AR Pistol within the past couple of years that isn't getting much use. I'd be interested in trading you... my cash for your IWI. Thanks amigos. Please DM if this may work. God bless.

Purchased new in Feb. '22 and used very minimally so like new condition. It comes with an unopened wedge pack and the T1C bag. I used with 19X 19 round spare mag and the mag sat flush with the top of the slide. Very nice pairing. $110 local FTF near Mt. Juliet and $115 shipped.

Great discussion. I just started my first belt purchases within the last few days. Picked up an AWS SMU 2-piece on sale with a father's day code (RADDAD22 at www.awsin.com if anyone is interested) for $117. Looks pretty similar to Blue Alpha Gear 2-piece. I was going to go cheaper and get their LAB belt for $65 and then Velcro one-wrap everything but figured having the molle gives me more flexibility later if needed. I've read good things about using the velcro one wrap. Also grabbed a dual pistol with gap Kywi and a single rifle Kywi shorty. I'm not sure how I'm going to attach them yet but likely will start with the one-wrap. I have a UBL mid ride and a Ragnarok waiting as well. Didn't think I needed the fork system because I won't be changing pistols frequently. Next purchase likely tourniquet holder. As an aside I was trying to decide whether to go with belt or plate carrier/chest rig as the first/next purchase but landed on the less expensive belt.

Hey all, I thought this day might come... I humbly admit (during this week of 100 degree heat) that I regret selling my P365xl during the colder months last year. Anyone wiling to part with one of these or perhaps a 365X somewhere near Mt. Juliet? I can give you cash money that you can use to buy food and gas with. Please send me a PM if you have one. Thanks.

Upgrade your Gen 5 Glock 19 or Glock 45 with this ready to go complete milled slide with Trijicon RMR type 2 RM06 (3.25 MOA) red dot. Included are suppressor height Ameriglo GL-611 cowitnessed (lower 1/4 or 1/3). Approximately 3-400 rounds through it. Included in photos is small worn area on corner of RMR from carrying. Glass is perfect. Milling was done by DVT Tactical in Hendersonville. Included photo of full Glock 45 pistol but only slide is for sale. $650 - Face to face near Mt. Juliet or add $15 for insurance and shipping. Thanks.

Let's go ahead and bump this again. I'd ship for $40. Someone likes to have extra parts out there.

I had to look this acronym up on the Internet machine and I'm still not quite sure what's happening.

Hey, not exactly sure... it just says "Model 11" as you can see in the photo. Maybe I'll see if I can find more info from Savage directly later today. Thanks.

Thanks for the comment! Still for sale.