Posts

10

Joined

Last visited

Feedback

100%
About MitchRapp13

Profile Information
Location
Gender
Occupation
Miscellaneous
Handgun Carry Permit
Law Enforcement
Military
NRA
Carry Weapon #1
Recent Profile Visitors
The recent visitors block is disabled and is not being shown to other users.
MitchRapp13's Achievements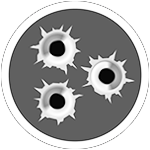 Just Getting Started (2/5)
Bump. Would love to find a NIB or LNIB set of Colt Handcuffs before Christmas. Also, still hunting CRK Sebenza 21 or earlier knives in top condition. Thanks!

Bump to the top. Picked up a wonderful pair this weekend from a member here! I need something to carve my Turkey with!

I spend a lot of time on GB. Was really a kick in the pants when they started charging tax on everything. Even if it was an out of state sale or an individual selling it.

Yeah. Stinks they did away with most of the Gun Libraries at individual stores. Was always fun to see how they never could quite figure out the difference between nickel and stainless!

Looking to buy Higher End Colts. Here is a list of some of the things I would be looking for. Boa, Viper, Snake Eyes Set, EL Guns, More Scarce Anaconda Variants, Custom Cobras, Combat Cobra, .38 supers. Pre War Colts, 2nd Gen Black Box SAA, Engraved or Factory Ivory handle SAA, anything Factory Engraved, Swenson Custom 1911's. I'm also interested in Any factory pinto (blue/sts or blue/nickel) Colt or Smith Revolvers HK (P7, HK91, HK93, HK94) Pre-Lock Performance Center Smiths - Factory Engraved Smiths, Registered Magnums, Scofield (new version), 952-2 Long Slide NIB High Grade Brownings NIB - A-Bolts, A-Bolt Micros, Pronghorns, Big Horns, High Powers (Capitan, Tangent Rear Site), Engraved Takedowns SPAS-12's, Valmet, Polytech Legends, Sig 550P, Galil Ithaca Mag 10 NIB, Ruger All-Weather Guns, Ruger Red Label (especially Duck Stamps) Please let me know what you may have or if you have a lead. Due to the rarity of these guns I will be asking for proof of posession and your asking price. Thanks! Matt

Hello, I just moved to Lebanon, TN from Arkansas a couple months back. I love collecting and learning about Colt's, Smith and Wessons, HK, and other collectable firearms. I also have an affliction for Knives. Chris Reeve, Randall, ZT, Les George, and Koenig are some of my favorites. Looking forward to going to some of the local gun and knife shows in the area. I am especially excited about the Nashville Custom Knife Show coming up soon!

Hello! As the title states, I am looking for Chris Reeve Folders and Randall Knives. The CRK's that I am looking for would be Zaans and Sebenzas that are 21's and earlier. I strongly prefer complete with box and docs. Mainly looking for Sebenzas that are CCG or that have Damascus blades. As far as Randalls go, I am looking for Ivory Handled Randall knives. I also strongly prefer them to have the sheath and any other supporting documentation. Other Knives Considered Demko Custom AD20's Koenig Arius Hinderer Triway Elipse, MP-1, and Triway Half Track Certain Older ZT's Emerson and Hinderer Colabs Also, look for Colt Handcuffs (with box strongly preferred), Colt/Smith/Winchester River Bar Sets, and Colt Custom Shop boxes or cases. I strongly prefer FTF transactions. I travel around the state quite a bit on weekends. Thanks!

Tractor Supply. Cheap, good size, door locks, electronic combo, and felt on shelves. All the essentials.