Posts

2,343

Joined

Last visited

Feedback

100%
Miscellaneous
Handgun Carry Permit
Law Enforcement
Military
NRA
Carry Weapon #1
Recent Profile Visitors
The recent visitors block is disabled and is not being shown to other users.
Spiffy's Achievements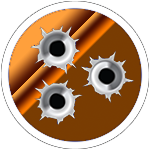 Prolific Contributor (4/5)
Looking for a butcher or shop that isn't backlogged and wanting you to make an appointment months or even years in advance. Where are you all taking your deer and stuff to in East Tennessee.

All I know about them is I got a nice new buttstock and forend take off from them for my old 870. If you really just have to have one you could get a cheap used 870 and send it in if they still have that option.

That was my understanding before I heard the conversation yesterday. It just seemed like something you'd in a scene on Law & Order that it caused the WTF?! reaction in my brain.

I don't deer hunt much, if at all, but I do get talked into it by the guys that hunt here on the farm. One has had all his sons get their 1st deer here and his 13 year old bagged his 1st deer 2 weeks ago..........big beautiful 8 point. I told him to carry a baseball bat when he told his brothers since their first deers were does and a spike buck. I even managed to pull the trigger on my 1st deer this year, a nice eating size doe. Now to just convince myself to actually get up early and go out in the cold to hunt I'd probably tag out up here.

I was killing some time in a pawn shop / gun store yesterday and overheard a conversation between the counter clerk and a customer. Seemed to be the customer was wanting to trade a gun on something new and said something about a private sale. The clerk said that the laws had changed and that now for a private sale you had to be sure the person buying was a prohibited person and if they were you got the charge as they did and that you had to produce and keep a bill of sale/receipt. I hadn't heard anything at all about this and wondered if it was real or if was just "gunshop counter BS"/sales tactics so they got a gun they could make money off of.

Does anyone have or played with one of the new Remington 700 Gen 2 guns? Thinking about getting a a 300 win mag in 2020 and I'm a sucker for fluted barrels. My soul says get the Serenadro but the Gen 2s look pretty good too.

Well the form makes you pick male or female too doesn't it? Where the other 55 genders! I figure when the time comes to worry about stuff like that, then we got bigger stuff to worry about.

I got a PSA gen 1 308 AR (PA-10 I think they call it). It had issues like they all did. I changed the bolt and went with the "orange buffer spring". It's run like a top ever since. Uses PMags and is compatible with 90% of the aftermarket parts. I hear that the Gen 2 have all the bugs worked out. I just checked and you can get one for $900 like the one I have. So they have gone up but they have 6.5 Creedmore too so that could be the new hotness driving up the prices. Most are temp out of stock but the basic A2 looking guns could still be cheaper if you're not a fan of the psa rails.

Got a .308 rifle? Just get ya a new barrel.

They also catered to people who never had and never would shop in their stores.

It always amazes me that I can carry a handgun on my person and a rifle in the truck but I can't carry what amounts to a stick.

Americans make money now. We are all Wolves of Wall Street and Masters of the Universe so the rest of the world caters to our needs and desires don't you know.

When I got mine I clearly remember thinking "you could throw rocks and hit the target from here!".

Did you see what they were lumping into the stats for school shootings? Shootings that happen within x feet of a school.......gang shoot out.......school shooting! Someone kills themselves.......school shooting! really screws up the "numbers" so it sounds like it happens once a week or something.

I've had talon griptape on my Glock 35 for going on 4 years now and on my M&Ps for about as long. Mostly competition guns but I grip the piss out of them. Sometimes gunscrubber or something gets on the tape and it loosens up. I finally figured out if I hit the area with a blow dryer that it gets sticky again. I use a hair dryer now for installs. Heat up the grip and then heat up the tape and it just smooths right out and fits great.