Posts

2,486

Joined

Last visited

Days Won

4

Feedback

100%
About Defender

Profile Information
Location

Goodlettsville, Tennessee

Gender
Interests

Guns, technology, internet.

Occupation
Miscellaneous
Handgun Carry Permit
Law Enforcement
Military
NRA
Carry Weapon #1

Sig Sauer P-365XL Spectre

Carry Weapon #2
Defender's Achievements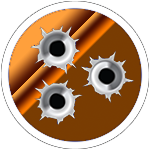 Prolific Contributor (4/5)
Ill take it if we can meet somewhere between Nashville and Goodlettsville?

Ran across these online, anyone know of them? If so, what do you think? https://www.knifecenter.com/item/TBO053/tb-outdoor-cac-french-army-folding-knife-nitrox-black-pvd-combo-drop-point-blade-sculpted-od-green-pa6-polymer-handles

After reading the thread, I think it wouldn't fit my fat A**.thanks though.

What exactly is meant by expanded background checks?

Currently, I have a small lock box secured by a cable in my car for storing my EDC for brief periods in places like the post office, etc. It's only key operated and cheaply made. It's not secured to the vehicle, except by the steel cable. I'm wanting to get a better unit. I ran across the Hornady Rapid Vehicle Safe and do deed if anyone uses that or knows much about it. It uses an air bladder that wedges between the seat and the console for stability plus a security cable for security. It is powered by a plug into the vehicle accessory outlet, with an internal battery backup. Other ideas/brands/models welcome.

What trades are you interested in?

This crappola pisses me off. They work so hard to make it so damn confusing and restrictive. Just have the law read don't commit criminal acts with or without guns.

For years I wore a simple timer, interspersed with the occasional Seiko or Casio. Not I just wear my apple watch as in modular face, I can tell at a glance, not only the time, but also the outside temp, upcoming calendar appointment, battery level, and can quickly check my heart or blood oxygen levels. I do have a Luminox in my go bag, though.

A friend is researching generators and I mentioned this thread. He's not a gun guy so he asked me to see what y'all thought about this one: https://www.harborfreight.com/9500-watt-super-quiet-inverter-generator-with-co-secure-technology-57080.html

My underneath seat area is too small for a lock box. I have one secured by a cable in the rear cargo area but rarely use it, as it's not convenient. I rarely leave my gun in car. Exception would include the post office for 5 min inside trip, with my car locked and gun out of site. I would love to have a custom box under the seat if in the console for this, but would never leave the gun in permenamt;y like many apparently do.

Hope it passes. How can we help? Also, the things at the top of my list are the prohibition of going armed, and the criminality of carrying past a gangbuster sign. Another thing I hate is the way Tennessee is not really very supportive of LEOSA carry. As a retired Federal LEO, I have a valid LEOSA credential. To wit, being able to carry under LEOSA requires annual qualification as well as a valid LEOSA credential. Ranges wont let you qualify under LEOSA unless the State signs the forms. My Federal agency is not local and I have been unable to get them to sign the state forms.

Although this video is from 2019, I seriously doubt I could be a cop in the political climate these days, even if I was younger and fit. The only reason I'd be backing away in that situation would be if I had innocent bystanders behind the perp and needed to establish a clear field of fire. Absent that, give verbal commands until he got with attack distance then Id shoot him. I know the so-called 21 foot rule is controversial, but this video clearly shows that the should have been shot sooner.