Posts

2,653

Joined

Last visited

Days Won

6

Feedback

100%
About Defender

Profile Information
Location

Goodlettsville, Tennessee

Gender
Interests

Guns, technology, internet.

Occupation
Miscellaneous
Handgun Carry Permit
Law Enforcement
Military
NRA
Carry Weapon #1

Sig Sauer P-365XL Spectre

Carry Weapon #2
Defender's Achievements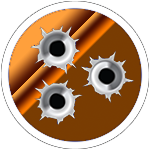 Prolific Contributor (4/5)
I've got an old friend in Okawville, Illinois and he said his have already left for the winter.

I also feel your pain, some. I live in the Davidson County side of Goodlettsvile and we were redistricted last year. While this helped get rid of liberal Dem Jim Cooper, which was good, it made my home fall in Rep John Rose district. While he seems ok, and at least he's a GOP member, his base area has little in common with this area, so I feel like I'm still not represented. My state rep is Vincent Dixie and state sen is Heidi Campbell, both liberal Dems.

Just curious as to magazine capacity on both the flush fit as well as extended mags, is it 15band 17?

Is the lower polymer or aluminum?

Are we still good on AR pistol braces for now?

What's the current status of the ATF pistol brace ban?

Anyone used these or know anyone who has? I cant find a safe to fit in my center console and i dislike the lockbox with cable i currrently use. https://l.facebook.com/l.php?u=AT2478TD37GLJA20ZZkQoolhUqqvdv9iDQBvChTXNqoj-8wMtwF68v-5bwC7J87fQs5kGV8Xpu462tbwo2Bnvnxt_RwX-0GflzQHpjOFR75Lg6I8WE7OWdwHvHcO8m9vCmCMmxtls21ANcMEnQ2R78MddBvdPkBp4m7AFsltbVt8SM_olHOFNN6uqnZfC14E7rYGuX-IGh9gHWsSjdaD7AunF7C02Aa89e-j69K1i3g9fj8akMSUVXkQiHnpmr1qeMng5cwq7KdRBZp0Sq3J-4MHVxuBG2iNT9tDyfkxvTTozFbHMFaIFNPYhDp9k60Q&h=AT0V2A52LfLnkIF_NP0uKuuTVN5FTc-pSR5gZnibpd5ch6uV9enLTSoNJysQkFcqPtIjSzeCpb0YVtzRC2haBOmNV4W5QdxID_u_Pxuv1QfcAkm3GKVw65ovh4qZ_ocyb5kV5nY3F6h-tWh6zmW2&__cft__[0]=AZWqZoNYd_1NB3h-yRKcttJ7wPw5LGS8FgD1RwDsNC7Hud1RR766tBiZGuoPyquSEynF30zCDJiJV11pxrlABqzCQdZJQZCezSmroydg4mpUBmP3OG4XxVkPl_bN-s6dF_0u22reAU4UkYf1pZC7eUBE4fCYvVZKXcfAjjkusllLyyMyxkjrzR4Gq1XzIEEIyacnlBUBJiSJzw-GHgKgOmhkcl03utk7oXB4A5LfMGPOZwjh8rI9CdnRbovyTnRKJQRGReceok-vnjvIJrwZUS6R16TXpSTNWlXwqUM2AzjNXRkzaYJ6uJvtXJ3Eg5k65wU&__tn__=H-R

Probably very few of us really need the speed of an auto, i think. The fact that they were illegal for ages made them attractive I think. Personally, I definitely did not want or need a dang safety, at least until I cut myself, that is, LOL.

Yeah, it's kinda funny, I don't like guns with safeties much, but do like safeties a lot on auto knives.

Reading this thread made me realize a bunch of errors in my post, so I went back and corrected. Apologies to anyone that read the original post and thought I was an idiot. I may well be, but I fixed the errors. After the Adamas opened in my pocket, unknown to me, and I sliced my palm open, I decided no more big sharp knives in my pocket without a safety. Hence, the Gerber 06 (with a safety) I carry now, clipped to my pocket. It's not like I carry the knife as a quick draw defense weapon. The exception I'm making right now is I also carry the little Kershaw Launch 4 loose in my pocket. I may look at clipping that somewhere too. Like MacGyver said above, safeties are the way to go with a knife in the pocket. My Adamas opened due to me somehow pushing the button with either my clothes or something brushing hard against it, not while using it.

I've got a few good knives, I'm no expert by any stretch of the imagination, but here's my 2 cents worth. I've got 2 Protech auto knives, and I like them, but overall, I think you can achieve similar quality for less money. I've got a Benchmade Adamas with an 3.82 inch blade, and it is probably my favorite pocket knife. It's built like a tank, and you could probably chop wood with it, LOL. It opened in my pocket once though, and I'm kinda leery of carrying now so it's on my go bag. I've got a Gerber 06 auto with a safety, and this is my EDC now. Not too heavy, holds an edge and opens with a snap. I like it. I think it's 3.8 blade length. I also have a little Kershaw Launch 4 auto with 1.9 inch blade, which is also my EDC. I have 3 Gerber sheath knives, in addition to the folder above, and I love them. So yes, if you can afford them, I think they're worth the price, especially if you look on here for someone selling one. But having said that, I've carried knives ever since I was a little boy, and you don't have to spend Benchmade money on a good knife

Saw this article online. Interesting reading. https://www.outdoorhub.com/how-to/2012/10/30/squirrel-bot-flies-fact-versus-fiction/

I forgot about that! I remember my kin on the mountain talking about that when Id stay with them as a kid. I'd seen wolves but didn't understand what they were.

I remember back when I was a little, maybe 1st grade, we lived in an old house in North Chattanooga. It wasn't the country for sure, even 60 years ago, but it wasn't downtown and we had plenty of big, old trees and they were full of squirrels. My dad had an old Remington single shot bolt action .22 (now I have it), and he would sometimes shoot some out of the trees and my mom would make squirrel and dumplings. Even today, I remember how good that was. Still love dumplings, but these days with chicken. I don't reckon I've eaten squirrel since then, though there were several times in the military they had mystery meat and I'm not sure what it was.