Posts

2,412

Joined

Last visited

Days Won

4

Feedback

100%
About Defender

Profile Information
Location

Goodlettsville, Tennessee

Gender
Interests

Guns, technology, internet.

Occupation
Miscellaneous
Handgun Carry Permit
Law Enforcement
Military
NRA
Carry Weapon #1

Sig Sauer P-365XL Spectre

Carry Weapon #2
Defender's Achievements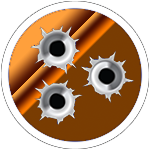 Prolific Contributor (4/5)
Do you still have all the screws?

Nice! Looks like mine, lol. Like I said earlier, mine was one of the best cars I've ever owned. While i do like more electronics than it had, I wish I still had it. It only had cruise control and a backup cam, as best as I can remember.

One of the best cars I ever owned was a 2011 Ford Escape I bought used around 2013. Only think I did to that car was oil changes until my wife got hit and hit/totaled by a hit & run driver in 2018. I replaced it with a 2018 Kia Sportage EX thst I bought new that has served her well so far. But I think it seems smaller than the Escape. I drive a 2017 Kia Sorento SXL that I got from CarMax in about 2019. Buying from them, I got an almost new fully loaded car for less than half the new price! So far, knock on wood, it's been wonderful. Have had a couple batteries go bad, but that's all other than oil and filter changes. Mine has the 6 cy. The newer ones have a 4 cy, that I've heard bad things about. I recently drove a rental 2022 Kia Sorento SX Prestige X-line, which I'm told is the newer cars trim level equal to my trim level in my year. It had a 4 cy. My work paid gif me a rental for a work trip to Louisville and I just happened to get that. The 4 cy seemed to be fine gif me. The electronic bling on the car was more modern of course and I liked that, but one thing is did was turn off st red lights then start back up when I released the brake. Not sure what that's called but I didn't like it, plus it seems to me that it wouldn't be good fir the car either, but I dunno. All this to say I like my Kia's, lol.

They don't spend much on websites, etc, concentrating more on pushing for legislation. They do, however, send out regular emails outlining what they are doing.

Nice target! Your comments about triggering reminds me of when I was stationed in the UK back in the 70s-80s. Being at the time a pretty much disarmed society, they were very sensitive about us carrying firearms in their country. Before using a firearm, we were required by the Status Of Forces Agreement (SOFA) between the US and England to recite what we called the UK challenge before using deadly force. It was: "Halt. Halt. Halt or I will fire!, We were supposed to recite that 3 times before firing. Yeah, unbelievable I know. When NATO and English officials asked us, wed happily recite the challenge. Luckily, we never had the actual need to shoot anyone, but amongst ourselves, we'd recite the REAL challenge wed use in a real situation: Halt! BAM BAM BAM Halt. Halt or Ill fire! Also, they'd ask us if we shot to kill. We'd have to answer, no, we shoot to wound and stop the threat. Of course, we were taught to shoot at center mass, so the joke we'd say privately was we shoot to wound in the heart.

One thing comes to mind...in Memphis recently, 5 people would be alive today if 2 criminals had served their complete sentences.

Love their food. Saturday lunch works best for me.

I'd try to go to a Nashville meet.

Like others have said, there's no such place as a safe area, but especially at 0430.