Posts

95

Joined

Last visited

Feedback

100%
Recent Profile Visitors
The recent visitors block is disabled and is not being shown to other users.
Twin's Achievements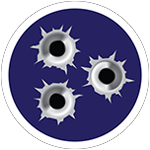 Established Contributor (3/5)
One is sold, but the other is still available.

Figured I'd post it locally, see if there's any interest before posting nationally. Used, in great condition. No box. Comes with one mag, and ultimak rail. $2800.

Yeah I just gave them to the foster last night, so they probably won't have them on the site till next week.

"He was attacking me your honor, I had to defend myself. Just look at what he did to my wrist!" "You're sure it wasn't the 500 Magnum that did that son?" "Absolutely".

They've been given to a foster parent with Wags & Walks until they're adopted. If anyone decides they'd like to give them a home, please reach out to them. https://www.wagsandwalks.org/available-dogs-nashville

I think that might be. Though they don't have the square boxer jaw. So the other parent may have been a lab, or some other... round-snouted canine

I just stuck it in there to cover my bases. All I know is that every community, forum, or what-have-you, where you can post animals up for adoption require that a rehoming/adoption fee of some amount be charged.

That's my best guess, due to the comparative rarity of a pure bred dog. The beige color and black muzzle on both likely gives an indication as to the breed, but I have no idea what it might be.

Found two puppies abandoned on the side of the road. They need a good home. I believe TN law may require a "rehoming fee", so I'll set that at $1. Please contact Wags & Walks, as they have taken them in to foster until they're adopted. https://www.wagsandwalks.org/available-dogs-nashville

Well, I'm still accepting cash if you have some you're looking to part with

Lol, my apologies. I prefer to remain vague regarding location for the purposes of security. You never know who's going to see your post once it's sent out into the interwebs. And in any case, I'm always willing to ship firearms within state boundaries, so long as the buyer is an established member with a good reputation. But to answer the question, it is currently sold pending a meet up tomorrow morning.