 Posts

64

Joined

Last visited

Feedback

100%
About Diesel81

Miscellaneous
Handgun Carry Permit
Law Enforcement
Military
NRA
Recent Profile Visitors
The recent visitors block is disabled and is not being shown to other users.
Diesel81's Achievements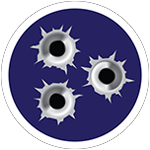 Established Contributor (3/5)
***SOLD*** Riflw is sold. Arken still available if anyone is interested. $420 with rings, $395 without rings. I preordered this rifle back in March when they were first announced. They were then due out in May. Didn't get it until December. At that point I had moved on. Probably only about 100 rounds down range. I did drill two holes in the stock for an Arca rail, which can be included for an extra $120 (rail and barricade stop). Currently it is not mounted. Comes with 10 & 5 rnd magazines. It's the carbon barrel version, so it's super lightweight. This would make an excellent small game hunting rig or youth rifle given the weight! The optic is Arken SH4 Gen 2 MRAD 6-24x50 with FFP (front focal plane) and 34mm tubes mounted on Arken rings. I'm over 11 bills into this rifle that I'm not going to shoot. May as well get rid of it. Located in South Nashville. $950 Trades considered, but mostly looking for cash. I added a couple of pictures to show the drilled holes under the stock and the optional Arca rail.

The magnification adjuster knob started sticking a bit. Not really sure why. Sent it back to Arken and they replaced it. Great customer service from Arken!

Brand new Arken EP4 6-24x50 Mounted but never fired. It was a warranty replacement that I got about a month ago. Unfortunately they didn't have the same reticle that I previously had and I just don't like this one as much. Great price on a quality optic with Japanese glass! MSRP on the EP4 is $600 and another $60 for the rings/mount. Will sell for $620 with the rings (can swap with a 20 moa mount if preferred) or $580 without.

Bergara B14 HMR 6.5 CM Leupold 30 MOA (I think) scope mount 225 total rnds downrange Currently has an Arken SH4 6-24x50 mounted on it. Can sell with or without the optic. Rifle w/ optic: $1400 Rifle only: $900

I have 250 shell casings (5 full boxes, all unopened) of 6.5 Creedmoor. I bought over 600 of them awhile back and decided I really don't need all of them. $45/box or $200 for all of them. Located in Nashville area. Will ship at actual cost or with your label.

Anyone have one lying around or know where to find one for a reasonable price? I have a buddy looking to get one for NRL22.

ML season is coming in fast!