Posts

574

Joined

Last visited

Days Won

2

Feedback

100%
About Danger Rane

Profile Information
Location
Gender
Interests
Occupation
Miscellaneous
Handgun Carry Permit
Law Enforcement
Military
NRA
Danger Rane's Achievements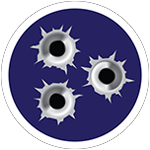 Established Contributor (3/5)
To my knowledge, this is not even a thing in TN. If he's worried about it you guys could come up with a bill of sale as proof that he passed ownership to you.

I'm transitioning from factory Glocks to the Shadow Systems offerings, which I have found to be superior "clones" thus far. In my opinion Glock is slacking when compared to keeping up with the features of its competitors. The only think they have done to the slide in the last 30 years is some shallow front serrations and a mediocre MOS cut. I'm always carried Glocks, and for what I've spent to make them comparable to a shadow systems pistol would cost almost double the MSRP on a shadow systems.

I used to use them in a couple of my issued M4s that had less than ideal upper to lower fitment. It helped some, but not as much as installing a free float rail and a better trigger. Even after those upgrades and shooting 75grn Hornady Match ammo I still couldn't break into sub MOA at 100m with the M4 until I bumped up from an 4x ACOG to a 3-9x Leopold. When I was younger I thought anything Mil-Spec was the bees knees. But after my time in the military and subsequent time as a Gov contractor in the procurement field, I won't let anything "Mil-Spec" in my safe…wouldn't want my good #### to get lazy or catch an STD. On your M&P start with some match ammo of a weight that corresponds with your twist rate. If that doesn't work throw a free float rail on it. If that doesn't work throw a better trigger in there. If that doesn't work throw a decent optic with 6x or better magnification on there. If that doesn't work it's probable you. On that note, have someone else shoot it at each of the above mentioned progressive steps to make sure it's not you. If it's you take a class.

As long as it makes the bangy thing go bang I don't care. I have both, though at the moment my striker fired outnumber my hammer fired 2:1, so I guess my preference swings that way.

Are you interested in selling the pistol without the optic? If so what would your price be?

I don't have an XL Slide, but if you ever want to trade for an SAS slide let me know.

Woah, calm down sir, next you'll be saying that only women can birth babies.

- People who don't use turn signals. - People who think anybody cares that you don't like Glock, sig, Taurus, tactical leverguns, etc…If someone specifically asks your opinion than freely give it. If they say, I really like my (insert whatever) and somebody comes out of left field to say, "well the grip angle", or "that Tupperware gun won't last", or "back in my day" you are immediately getting tuned out. It would be like you marrying a blonde with big tits, and instead of me being happy for you that you have found what makes you happy I say, "well she'd be a lot better if she was a brunette with a big ass". It's weird, and rude. - Gun guys that open carry into awkward places for the sole purpose of making people uncomfortable or to troll for a reaction, while crying "because I can". - People who don't put up their shopping carts. - People who call 911 for an ambulance ride to the hospital (for some non emergency BS) because they think it gets them to the front of the line at the ER. Typically people that aren't paying for their own healthcare, thereby jacking up the cost of it for everyone else. - People who use abortion as a form of birth control.

Yessir, still available. Shoot me a pm and we can work out the details.

Kind of piggy backing onto what Hozzie said, if you don't own any saws at all and are only buying one at the moment then a good skill saw (some places call it a circular saw) would be my first purchase. I have the sliding version of the Dewalt compound miter saw that you linked, and I love it. I've only ever used the compound bevel for trim, mainly crown. I've redone 3 decks so far this year, and I honestly use my Dewalt Skill Saw more than anything else. I use the miter saw for most angle cuts, but most cuts in deck work are straight cuts on deck boards and joist boards, and for those it's much more efficient to do it with the skill saw using a carpenters square as a guide. It gets time consuming climbing down or walking over to your miter saw location for each cut on a deck board. Depending on the deck size, you can sometimes attach all your boards, chalk a line and use the skill saw to perfectly cut your hangover, which is the only way I've found to make them perfectly match. If you do go with a full blown miter saw look into the sliding model and definitely get a good stand. Also, once you burn through the first blade for any of your saws look into the Diablo blades (red). I like everything about the Dewalt blades except the price, the Diablos are usually cheaper and as good if not better.