Posts

585

Joined

Last visited

Days Won

2

Feedback

100%
About Danger Rane

Profile Information
Location
Gender
Interests
Occupation
Miscellaneous
Handgun Carry Permit
Law Enforcement
Military
NRA
Danger Rane's Achievements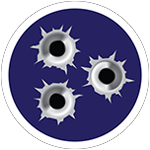 Established Contributor (3/5)
I had always figured that the S&W Governor was the executive grade….I guess it's now elevated to Presidential status.

New/Unused Otis Sniper Rifle Cleaning System. This is the military issue model. Has everything to field clean a 7.62, 5.56, and 9mm. I'm open to meeting somewhere between Columbia through Cool Springs, or I can split the cost of shipping, which would probably be $4-$5 for each of us in TN. My trade interests are pretty broad, so feel free to ask. I have a couple of these available, and a couple in black as well.

I've never considered a vehicle a coffin, but I've certainly considered it another tool in the defensive toolbox. I guess it's all in your mindset.

Also remember, for those of us living in TN, SBRs and SBSs are no longer illegal according to the state. Unless you live in one of the liberal cities you don't have any real concern about local, or state law enforcement enforcing the federal aspect….unless you are doing something else wrong. Similar to CA and CO in regards to drugs, and several states in regards to illegal immigration.

You may want to look into that further. Unless they recently cut the requirement out of the registration process, they (ATF) had planned to require photographs of the brace on your pistol/SBR at the time of registry to prevent people from getting a free SBR and loosing track of the braces.

I use a few of these as well. I got mine at Walmart for around $15. They are bulky in the store so they usually only have one or two in stock at a time. I refill them roughly every three months and I store them with bleach.

Pm replied to, thank you. Still available.

It's somewhat a confusing mess right now, but one thing worth noting, TN removed SBRs and SBS from the state law this last July, so it will kind of be like CA and CO with Mary Jane, federally illegal but legal within the state. I have spoken with several state and my local LEO agencies about the matter, and they will supposedly not be assisting the feds with anything in this manner, though they warned that Metro and the other liberal citIes have and will continue despite the change in state law. Unlike CA and CO where the feds don't care about drugs, I still think they will pounce on a gun owner with a soon to be illegal brace the first chance they get. There will possibly be an NFA amnesty where they waive the $200 fee to register your braced pistol, this would potentially include having to send a picture of it with the brace, so you couldn't change it to a stock later. Many also suspect that this is just a way to get more AR's added to their registry. Lots of information about it on YouTube.

I've been fortunate this year to average some hand gun range time almost every week. When it's just me by myself I shoot about 25rnds per session with my main carry which is a SS MR920. The first 2 rounds are always my carry load, then I download the carry mag and use 115grn FMJ for the rest. About once a month my wife or kids or friends or all of the above join me and that's usually when I'll pull out some diversity. I'm glad to be getting consistent and quality range time in with my primary, but I'm very overdue for a mid-long range session with a rifle.