Posts

38

Joined

Last visited

Feedback

100%
Miscellaneous
Handgun Carry Permit
Law Enforcement
Military
NRA
Carry Weapon #1
Recent Profile Visitors
The recent visitors block is disabled and is not being shown to other users.
Gunner2k's Achievements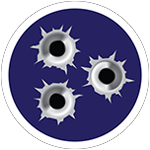 Established Contributor (3/5)
I agree, i am close too and the place is a joke really. I also heard they are going to charge to park in the national park area soon. The history and the mountains are beautiful but all the crap along the way is just too much. Good revenue for sevier county but i'm not a fan of all of it. Also if you go to a car show up there, be prepared to sit in 3 hours of traffic and they are nothing like they used to be.

I never got to know my grandfather's but can for sure understand the sentimentality of it. I do however own a 1999 and a 2000 Silverado and they are great trucks. The other day I saw the old guy in the neighborhood having his roughly 2000 GMC Sierra model 4x4 towed away and it's never came back, I would have loved to had that one too. Probably didn't get much for it.

Merry Christmas to you and all the other TGO members. And yes, never forget the reason for the season.

Oh yea, the bears nicknamed "Pablo Escobear" lol

Here's a link where a local news channel in Knoxville wrote about it. Apparently it was south Knoxville where the cocaine landed and the dead trafficker was found. Also noted that Waylon Jennings bought the stuffed bear at first but didn't know that it was the cocaine bear supposedly. The bear also ended up in a pawn shop lol before the mall owner bought it. https://www.wbir.com/article/entertainment/upcoming-cocaine-bear-movie-based-on-knoxville-true-crime-tale/51-09412f88-5cc5-4ee4-afcd-c769a469fe7d

Hey, never thought of this, I always miss out too. Today i was just at the right place at the right time.

Welcome to Tn........I always welcome balmy winters lol

Lemme guess neither one of the dogs knew anything about it? lol

Welcome to Tngunowners and yes it's a great platform.

Welcome to Tn and i can't blame you for leaving there.

Also, alot of really great people to deal with on here.

We haven't yet, but have noticed quite a few people have been doing it earlier around here lately.......I saw some people take down their Halloween inflatables and replacing them with the Christmas ones the day after Halloween. Holiday cheer is always a good thing though and if it makes you all feel good more power to ya. Happy Holidays!

Hey Moped, have you been to the new Smoky Mountain Guns and Knives on Asheville Hwy in East Knox? They did have 9mm brass for $15 a box of 50. I don't know if they still do or not, it was when it was newly opened. I think the rest of the ammo was about the same as other places, i was just there to grab the cheap 9mm and didn't have alot of time.