Posts

410

Joined

Last visited

Days Won

1

Feedback

100%
About NickinTN

Miscellaneous
Handgun Carry Permit
Law Enforcement
Military
NRA
Recent Profile Visitors
The recent visitors block is disabled and is not being shown to other users.
NickinTN's Achievements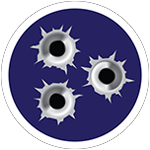 Established Contributor (3/5)
I thought it was good. Not great but certainly good. I was there when the new owner picked it up today and told him I wanted a full range report!

Got to hold the Prodigy 4.25" at the shop yesterday. Overall felt very nice in hand, slide action was nice, even smoother than expected. Turned down buying it at MSRP, I'll wait for the prices to settle down before making my final decision but it definitely has me interested.

Thanks JV just saw this but wouldn't have mattered anyway as we were there for move in day at UT with my youngest so the days were full! I appreciate the invite

I'll be traveling to the east side this weekend, Knoxville, if anyone is interested

Bringing this one back to life as I bought a project car..... added individual pricing.

I'm the original owner of this one and can confirm that I bought it new and never shot it.

SPM In the ever revolving world of Nick's guns a new one is on the way in so something has to go.... Like new Ruger Mark IV 222/45 Lite, black and gold. Ran exactly two mags through it when I got it home and it has sat on the nightstand ever since. Suppressor and pillow not included (for the right price I can add the pillow) Comes with factory box, etc.. just like a new one. PM me with any questions. $500

I thought the Elite series has a rail?

This is so tempting......

Well that would be cool as a cucumber but unfortunately they did not.

How about a little bump to restore these beauties to the top of stack

Up for your consideration is a Dynamic duo, kind of like Batman and Robin but better.... more like Batman and Batman.... (you pick which two, that debate is for another forum). Two of the finest handguns you can lay hands on, filling both your needs with a SAO and a DA/SA version, both top of the line in their category. First up is a Tactical Sport Orange. Single action, 40 cal, and only 100 rounds through it. I'm not sure what else to say.... SAO perfection.. $1700 2nd on the list but first in many hearts... Shadow 2 Orange. DA/SA goodness chambered in the ever so popular 9mm cartridge. Only 300 rounds through this beauty. If you are not familiar with the S2O it's your CZ Shadow 2 that has been hand fitted at the factory and a 1911 style barrel bushing installed. Think shooting a laser but only more accurate.... $1800 Both guns 100% issue free. I just have the itch to buy something and being that I still haven't hit the lottery one thing must go to purchase the next. Not planning on splitting these up for now so if you are interested in just one of them find a buddy and you can both benefit from the combined savings Have a new project so adding individual prices, will still do the pair option as well. Feel free to PM with any questions. $3000 for the pair, individual prices listed above.

Add me to the list of I'm interested, either post or send me a list of the description and prices.