Posts

407

Joined

Last visited

Days Won

1

Feedback

100%
About NickinTN

Miscellaneous
Handgun Carry Permit
Law Enforcement
Military
NRA
Recent Profile Visitors
The recent visitors block is disabled and is not being shown to other users.
NickinTN's Achievements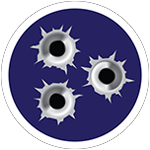 Established Contributor (3/5)
This is so tempting......

Well that would be cool as a cucumber but unfortunately they did not.

How about a little bump to restore these beauties to the top of stack

Up for your consideration is a Dynamic duo, kind of like Batman and Robin but better.... more like Batman and Batman.... (you pick which two, that debate is for another forum). Two of the finest handguns you can lay hands on, filling both your needs with a SAO and a DA/SA version, both top of the line in their category. First up is a Tactical Sport Orange. Single action, 40 cal, and only 100 rounds through it. I'm not sure what else to say.... 2nd on the list but first in many hearts... Shadow 2 Orange. DA/SA goodness chambered in the ever so popular 9mm cartridge. Only 300 rounds through this beauty. If you are not familiar with the S2O it's your CZ Shadow 2 that has been hand fitted at the factory and a 1911 style barrel bushing installed. Think shooting a laser but only more accurate.... Both guns 100% issue free. I just have the itch to buy something and being that I still haven't hit the lottery one thing must go to purchase the next. Not planning on splitting these up for now so if you are interested in just one of them find a buddy and you can both benefit from the combined savings Feel free to PM with any questions. $3000 for the pair.

Add me to the list of I'm interested, either post or send me a list of the description and prices.

New toy = need to liquidate some others.... Kriss Sphinx SDP Subcompact. This one has 100 rounds through it and looks like new. Hopefully the pictures do it justice. Only made for a short while and becoming harder and harder to find. One of the best shooting and most accurate subcompacts out there. Comes with factory mags, box and accessories. PM with any questions. $950

One of the finest shooting handguns out there, feeling the CZ love on the boards lately! GLWS

just spent a lot of money so reviving this one....

Looks like Legion sold the P-10F so closing this one down. CZ P-10C in FDE. Bought this one brand new in May of 2017, my records show a total of 1,975 round through it. Zero issues. I installed a HBI orange trigger as well as Night Fision sights, blacked out rear and orange front. Has Talon grips installed, one of the first sets I did and not a great job but the wrinkle never bothered me so I left it as they are. Easily removed if you prefer. Comes with box and the 2 factory mags. One of my favorite handguns ever and one of the ones I've owned the longest. Carried a few times but mainly has been my nightstand gun for the last several years. Only selling to help fund the purchase of the P-10F that Legion has up for sale right now, if he sells it before I sell this one I'll close the ad. PM with any questions. $550

One.Amazing.Handgun The buyer will not be disappointed

Now that you have Christmas money to spend.... price drop to $550

Pics of the not-so-special box...