Posts

99

Joined

Last visited

Feedback

100%
About ppcgm

Profile Information
Location
Gender
Occupation
Miscellaneous
Handgun Carry Permit
Law Enforcement
Military
NRA
Carry Weapon #1
Carry Weapon #2
ppcgm's Achievements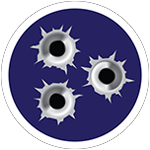 Established Contributor (3/5)
"The Lee Safety Magnetic Powder Scale is designed so that it will never need adjustment. The beam is made from a very tough phenolic metal alloy base. Phenolic is the same type material used on table and counter tops. Phenolic is tough and it can't be bent. Even if dropped, you can feel confident that it will still be accurate. " Used in good condition. $20 FTF in Kingsport / Johnson City / Bristol or $10 shipping to other locations.

a super-sensitive scale with a magnetic dampened beam swing for fast readings. The hardened and ground knife edges ride in the precision milled stainless steel bearing seats which will not crack, chip or lose their alignment in any way. Used, not abused and still works as well as ever. $60 cash, firm, FTF in Kingsport / Johnson City / Bristol or $10 shipping to other locations.

Takes a little getting used to but beats heck out of tick tick tick filling primer tubes. I have two, one I've used for small primers and one for large. $35 each, firm. Shipping $5 extra if needed.

sorry for the delay in responding, having to wait for a couple of deals to complete to see what I have left But, we can't ship these. Do you have someone who travels this way who can pick them up in the Kingsport area ?

Used very little, thanks to WuFlu cancelling competition seasons, then wornout shoulder joints. Detailed info available at dillonprecision.com. First $750.00 cash, firm ... for machine and all accessories. Only selling altogether, not splitting up and can't ship so must be FTF in Kingsport, Bristol, Johnson City area. Original cost … $1559.93 Dillon 550C - $825 primer pickup tubes - $45 for four … 12 included - $135 300 Blackout caliber conversion - $109 RCBS die set - $89.95 Lee Precision Factory crimp die - $15.98 Dillon primer flip tray - $45.00 Dillon roller handle - $95.00 RL 550 spare parts kit - $50.00 Dillon machine cover - $65.00 Powder through die - $25 Dillon strong mount - $105 total cost - $1559.93 also includes miscellaneous spare parts purchased to have on hand in case something broke while I was loading for a major match and wouldn't want to wait for a replacement and whatever else I forgot to list … see photos

last gasp of stuff I'm not using anymore ... Doc wants to replace my shoulder, but I was able to keep it tolerable by just not running the reloading press anymore ... so, would like to sell off my remaining reloading components so I'm not tempted to do just a few more rounds ... a few 100 boxes of large pistol primers @$10 each, lots of lead left in, .38, and 44 ... .RCBS small base .223 die set with case lube die, sorry no shell holder for $50 ... also have a Lee 40/10mm factory crimp die - $15 and a Dillon 550 toolhead and stand with .45 ACP dies, Lee factory crimp die, shell plate and buttons at $150 for the full setup, that are also listed on gunbroker so inquire about availability of these last two items if interested

Sig Sauer marked, 1990's production, 12 round magazines for the Sig P229 in .357 Sig or .40 S&W $25 each or 4 for $85 ... FTF in Kingsport / tricities area or actual priority mail cost.

Sightron 3-9x .22 scope - $135 ... FTF in Kingsport area or buyer pays actual shipping

Moving up to higher magnification for factory class benchrest competition. NOTE: First Focal Plane and MRAD. If you're not familiar, follow the link and see it on the Vortex site. Only ever used on a .22 long rifle benchrest gun. List is $499, asking $350 including .22 rings, sun shade and bubble level, also have the original box. Face to face in Kingsport area or actual shipping cost, send zip code with query. (The 10-22 is not for sale.) https://vortexoptics.com/vortex-diamondback-tactical-6-24x50-ffp-riflescope.html

I had opened the can and also had a box of 525 that had been opened, didn't know exactly how many were in either so counted and weighed 100 on a digital scale, dumped them all into the bucket, weighed it, subtracted a couple of ounces for the plastic bucket and came up with about 1750 rounds. $125 firm, Kingsport area only.

Each caliber setup is the usual 550 caliber conversion, shellplate, pins, some have the powder funnel, ask about each caliber, all have dies, most are Dillon, each has the toolhead and stand, powder measure was bought as a spare, hardly used, prices as shown, plus actual shipping from Kingsport TN, send zip code with query. *** powder measure SOLD, pending payment ***

Where I'm going is always a factor, but usually one of each. Revolver "malfunctions" are usually due to ammo issues and we know all the things that can go wrong in a semiauto. One on each side helps with situations where one arm might be pinned or grabbed. And a "new york reload" is quicker than changing magazines or employing a speedloader. Train with what you carry and be consistent in what you carry, though we all make allowances for changing seasons.

I was wondering what "Auto Locked" means. Personally, I have no problem with anything of mine that is over 90 days old just being deleted and I'll relist anything I'm still trying to sell. Seems like that would get rid of a lot of the clutter and save people the frustration of seeing the same old stuff again and again.

And I used to drive right through your area every week to and from working in Franklin. But, retirement is sweet and I don't much miss the time on the road. Should something prompt me to take a ride over that way I'll remember your kind words.