Posts

99

Joined

Last visited

Feedback

100%
Profile Information
Location
Gender
Occupation
Miscellaneous
Handgun Carry Permit
Law Enforcement
Military
NRA
Carry Weapon #1
Carry Weapon #2
ppcgm's Achievements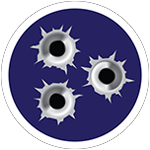 Established Contributor (3/5)
Thanks for the note. I'll let you know if I still have it after the weekend. I used to work in Franklin and would have to run back and forth every week. That was a good gig. But I doubt it will happen again. We can talk about meeting in the middle if you're willing and if it doesn't sell at the show.

Thanks for the responses guys. I appreciate the feedback and your input as well. I'll put a couple of things on the sale table at the Kettlefoot matches this week and take everything to the gunshow this coming weekend in hopes that it's a good show. Tax refund time is always a good selling interval too. And that's coming up soon.

Everything is going to the gunshow in Kingsport next weekend. So ask about availability of anything you are interested in. And since I've had zero interest in any of the items I've posted since that cautionary post started appearing after all my items, I'm probably just going to let membership here expire next month. I trust all my ads will be automatically expired after that. Thanks to all the great folks I've met and done business with here and I wish you all continued good fortune.

Is it just a coincidence that I have not gotten one nibble since the Safety Reminder for Buyers and Sellers began being posted after all my ads ?

This ammo shot well in the first rifle I tried it in, so I bought a bunch of it, only to find out it doesn't shoot well enough for matches in my other competition rifles. It has been sorted by cartridge weight to the tenth of a grain and rim thickness to the thousandth of an inch. $5.00 a box (5 minimum), $45 per "brick" of 500 and $85 per 1,000 rounds. Sorry, local face to face in Kingsport / Johnson City / Bristol only, no shipping. Show Tennessee driver's license with age over 18. I have been unable to find out what the state requirement is. So if anyone can point me to the text of the law I'll appreciate it but no sales out of state or under 18 unless I find out it's unrestricted.

Gently used tactical scope: $325 Covered Target Turrets Zact-7 Revecoat® Multicoating for excellent light transmission Exclusive ExacTrack Windage and Elevation adjustment system 30mm one-piece tube design for maximum durability Second Focal Plane MOA-2 Reticle design Lifetime Warranty "The S-TAC 4-20x50 is the ideal scope for target, varmint, and hunting applications. The MOA-2 reticle is perfect for the target shooting competitions with 80 MOA of elevation adjustments for even the longest shots. A unique flip-up lever is built into the power ring for easy adjustments of cold days."

I have four of these for sale. Two are new, in the original packaging for $375 each. The other two are used, with the original box and have 1" rings on them as shown in the photos, for $325 each. "The SII 36x42 BRD Competition Scope puts all the required features in an affordable package. The adjustable objective has 720 degrees of fine focus adjustment and will focus from 45 feet to infinity. The 42mm objective comes with a locking ring for precise objective placement and prevents objective movement under recoil. The capped target knobs provide positive audible click adjustments in 1/8 MOA and are resettable to zero. The scope uses a fine cross hair reticle with a .125 MOA dot. A 3 inch sunshade is included with your scope." Capped Target Turrets Fully multi-coated lens for excellent light transmission Exclusive ExacTrack Windage and Elevation adjustment system 1 inch one-piece tube design for maximum durability Target Dot .125 MOA Reticle design Lifetime Warranty

4.5-18x magnification range for mid to long range shooting Waterproof Construction for use in rugged conditions Adjustable length throw lever for fast magnification changes even while wearing gloves Ballistic Drop Compensated reticle for easy hold over shooting to 600 yds Fully Multi Coated optics for bright, clear views of the target Featuring a side focus parallax that goes down to 10 yards 1" tube Original list price was $269.95 Used price is $135.00

I love retirement for so many reasons, one being all the people who were so good at getting other people to do all their work for them. https://rkshows.com/events/category/tennessee/

Manufactured in Zastava, Serbia ... front sight is AR style, adjustable for elevation with a flip up dot sight for snap shooting, rear sight is dual aperture with white dots on the short range blade ... Magpul grip, six Magpul 30 round magazines (180 rounds total), loaded with Russian ammo, 122 grain steel core bullets at 2445 fps. with a bag of mixed plinking ammo for practice, fired only a few rounds, this gun is LOUD ! perfect car gun for those unexpected crowd events ... $925 cash for all, no trades, no shipping, face to face in Kingsport/Johnson City/Bristol area, cash only.

Welcome to the most competition shooting friendly state ever. Enjoy !

Thanks for reminding me to check back here more often.

sorry for the late response ... haven't been on here ... it has all parts it came with, did not come with any check weights ... I have not taken any more pictures but will be happy to send any you wish to see

"The Lee Safety Magnetic Powder Scale is designed so that it will never need adjustment. The beam is made from a very tough phenolic metal alloy base. Phenolic is the same type material used on table and counter tops. Phenolic is tough and it can't be bent. Even if dropped, you can feel confident that it will still be accurate. " Used in good condition. $20 FTF in Kingsport / Johnson City / Bristol or $10 shipping to other locations.

a super-sensitive scale with a magnetic dampened beam swing for fast readings. The hardened and ground knife edges ride in the precision milled stainless steel bearing seats which will not crack, chip or lose their alignment in any way. Used, not abused and still works as well as ever. $60 cash, firm, FTF in Kingsport / Johnson City / Bristol or $10 shipping to other locations.