 CylonGlitch
Active Member
Posts

17

Joined

Last visited

Feedback

100%
Profile Information
Location
Gender
Occupation
Miscellaneous
Handgun Carry Permit
Law Enforcement
Military
NRA
Carry Weapon #1
Recent Profile Visitors
The recent visitors block is disabled and is not being shown to other users.
CylonGlitch's Achievements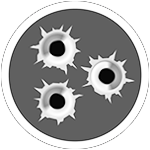 Just Getting Started (2/5)
Honestly I want to say Outpost, but I kinda can't remember which one exactly (why I was vague about it). The prices were expensive and the service was lousy. So... not sure which one it was.

Thanks everyone, I'll look into them.

I know Royal Range allows for transfers if you buy a gun online. But only if you're a member and then they still charge you quite a bit. Anyone know of a decent FFL that doesn't go all out on charging you for buying from 3rd parties (I know, it kinda goes against their business model and why most won't do it or charge a lot for it).

There is a good gun shop in Franklin that has a good rating "Arms and Ammo" (don't go to the Armory) that may be able to help you out. I'm an older guy and am willing to help out (often don't have a ton to do) and wouldn't mind seeing some cool guns. I'm not too far from you. And might be interested in them.

Perfect example of how CA laws do nothing to protect people. They have the high-capacity magazine ban. Ok, then back a few years ago there was "Freedom Week" where it was allowed for one week to buy and own any magazine you wanted. MILLIONS of "high capacity" mags flowed into CA. Since then . . . . no increase in crime or use of these mags in crimes. Odd... based on CA's arguments in the case this would have lead to mass death across the state. That didn't happen. Years later it is STILL being fought in court.

I haven't tried anything besides going online, ordering parts and having to go there and pick them up a few days later. So not much to let me down about. It was so crowded that I'm not looking forward to going back.

I only know about it because I went there a few months ago to pick up a G17 spring. Found it from their website and was going to pay shipping and it was free pickup from the store... nice. They have a range there as well, but be warned, parking SUCKS.

Just an FYI. The Glock company store is near the airport. About $375 new. But I can understand if you want it used.

Funny you say that, because I purchased a Sig . . . and my wife took it from me because she liked it. :(.

I just spent, not 15 minutes ago, my budget I had for this. :(.

Let us not forget that the ATF raided Ghost Gunners and Polymer80 a few months back. Want to bet those were all counted as well. They are also counting every "ghost gun" as a gun without a serial number, so any stolen gun, or private party purchased gun with the serial number filed off is a "ghost gun".

Came to say I purchased the Mossy 500A from him, no problems, showed up, chatted for a while and then sat in traffic on the way home. Ok, not so much traffic, but got home and it was dark so didn't get to fire it yet.