Posts

155

Joined

Last visited

Feedback

100%
About DHF

Profile Information
Location
Gender
Occupation
Miscellaneous
Handgun Carry Permit
Law Enforcement
Military
NRA
Carry Weapon #1
Recent Profile Visitors
The recent visitors block is disabled and is not being shown to other users.
DHF's Achievements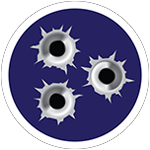 Established Contributor (3/5)
I live in Nashville, so I feel you. I am looking at rectifying the "living in Nashville" issue, though.

Hopefully she'll do as good of a job with this as she did with the border.

Are you going to carry it IWB? It would make the ladies take notice. It looks great. Thank you for sharing.

I have one of the GSG-5 SD models. I have been think that I need to take it out and play with it.

Lots of good stuff in the appeals court decision. Looks like they gave them 60 days to remedy the situation. We'll have to see what kind of BS happens in that time. But a lot of good stuff was laid out in their ruling and comments that could be used if/when this ends up in front of the Supreme Court.

Strategic Edge in north of you about an hour just outside of Chapel Hill, TN. They offer a Hand Gun 1 class that issues a certificate for obtaining a TN permit. You can ask if there are other class options that will qualify for a cert if you are experienced shooters so you get more out of your time. Can't hurt to ask. https://www.strategicedge.us/gun-range/training-courses https://www.strategicedge.us/gun-range/calendar

I agree that Lee has been a problem from the get-go and I'm not feeling that warm and fuzzy about Tennessee on most things anymore. I can't believe I currently think that about a state I have loved for more than 30 years and call home. I loved it here so much up until recently. I have been thinking a lot about spending a lot of the year back up on the farm in western North Dakota. It may have its issues but the cold sure keeps a lot of the riff-raff out and everyone is pretty handy. Another note: 20 state's Atorneys General have joined in the fight Assault Weapons & Magazine Bans by filing against Delware. Guess who is missing. (this is taken from Jared's Guns & Gadgets post on the subject https://www.youtube.com/watch?v=TZuh4e3N9Rw&t=224s).

Tom Grieve does a nice piece explaining Commissar Lee's proposal. Stuff we all know but explained well. I may have to send to a few of my slower thinking associates. I sure miss when Tennessee didn't get any real attention. Bad ideas flood in when bad people do. https://www.youtube.com/watch?v=xaI-5jdWgVU

What is the bar length on that pretty girl.

Appreciate the nice play on words. And it is probably the only thing they have been gunning for in a while

Looks like the NRA has finally taken a little action on their own and has filed suit against the ATF and DOJ. Jared over at Guns and Gadgets has a video up on YouTube with more detail. https://www.youtube.com/watch?v=0zzOdkNaw38

I got the email as well. Chris Dorr appears to be the president of the American Firearms Association. Google search found these: https://www.timesfreepress.com/news/2023/may/20/gun-group-tfp/ https://www.americanfirearmsassociation.org/chris-dorr-2/

DHF - Digitized Human Freight from the book Altered Carbon by Richard K. Morgan (later a series on Netflix).