Posts

112

Joined

Last visited

Feedback

100%
About DHF

Profile Information
Location
Gender
Occupation
Miscellaneous
Handgun Carry Permit
Law Enforcement
Military
NRA
Carry Weapon #1
Recent Profile Visitors
The recent visitors block is disabled and is not being shown to other users.
DHF's Achievements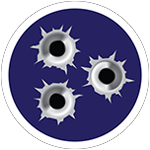 Established Contributor (3/5)
I have read quite a few of his books and probably watched hours and hours of video of him speaking. His.book Basic Economics should be required reading.

I wanted to post a couple of good sources of legal info related to firearms legal subjects that I have been utilizing recently. With all the current issues being addressed, they usually provide a nice concise, legal analysis on what is going on. Washington Gun Law William Kirk https://www.youtube.com/@WashingtonGunLaw and Armed Attorneys Richard D. Hayes, II and Emily Taylor https://www.youtube.com/@ArmedAttorneys

If I was strapped for cash and there was a way to buy a plan that only covered in the home and a plan that only covered outside the home, I would want a plan that covered me outside the home before I worried about anything covering me in the my home. If something happens in you household such as a home invasion, it will be a pretty clear cut case of who the aggressor is. It is outside of your household where things get much more questionable. I also want as much coverage as possible. 1 million dollars sounds like a lot but even that will get eaten up quickly.

I have been a member of CCW Safe for a few years now. I have what they now call their Ultimate Plan. I agree with TripleGGG, you should seriously look at a plan that includes civil liability coverage. They used to run a 10% discount on your first year through partners such as Law of Self Defense and Calguns but I don't believe they are doing it as often. You can do a little searching and see if you find a code out there.

Just for fun and more info, I looked at the post on my laptop and they don't show up there (Firefox v. 109 as well). Tried Microsoft Edge as well without any luck. Still show up on my desktop computer. Strange.

I see them fine int the post (four of them). I'm using Firefox ver. 109.0

Is the Aimpoint PRO Still available?

For anyone interested. Andrew Branca will be evaluating this incident with Attorney Steve Gosney today at 3pm CST on YouTube. From the email promoting this event, "...Although the initial shots fired by the shooter appear to be legally justified as defense of self, defense of others, and (uniquely under Texas law) perhaps even defense of property, the last shot fired looks more difficult to justify. At the moment that ninth shot was fired the robber was apparently unconscious on the floor and had been disarmed of the only weapon he was known to possess, when the shooter fired one last shot, apparently into the robber's head."

Couple of questions. The American Defense QD Mount appears to be what they classify as their Co-Witness version that has a center-line to top of rail height of 1.52". Is this accurate? Do you still have the original mount that came with the Aimpoint PRO as well? Thank you for the listing.

Mine came back in less than 30 days. National Gun Trusts has a nice little guide at the url below: https://www.nationalguntrusts.com/blogs/nfa-gun-trust-atf-information-database-blog/steps-to-apply-for-an-sbr-sbs-with-a-atf-form-1

Strategic Edge has a class called Precision Reloading. Private range but I believe classes are open to anyone. They are about 50 minutes southeast of downtown Nashville in Chapel Hill area. https://www.strategicedge.us/gun-range/training-courses

Glad to hear you are in the area and will be adding to the community with your services. Unfortunately, I am leaving town earlier in the week. It would have been great to meet you, give a hand and see a lathe. I hope someone is available to give you a hand and if someone comes to mind, I'll reach out to them on your behalf.

2

Honolulu Police Chief Encourages Citizens to Report Legal Guns Not Concealed Another situation reinforcing why it is better to not live in a state restricted to concealed carry. From GunsAmerica Digest. "Obviously, concealed carry and the definition of 'conceal' means that you can't see it or it is unrecognizable to the average person," said Logan (Honolulu Police Chief). "If it is noticed and you can see it, I would ask you to call 911." Another situation reinforcing why it is better to not live in a state restricted to concealed carry. https://www.gunsamerica.com/digest/honolulu-police-chief-encourages-citizens-to-report-legal-guns-not-concealed/

Andrew has the online version of the course with the Tennessee state supplement for $99 on his website (DVD options available as well). Well worth the money and I would classify it as a requirement. It isn't just about carrying a handgun but just walking around in this messed up world. Self-defense law applies to any means you employ to defend yourself including open hand.