Posts

2,968

Joined

Last visited

Days Won

13

Feedback

100%
About Spots

Profile Information
Location
Gender
Interests

Blacksmithing, shooting, Martial Arts

Occupation

Team Leader at Malibu Boats
Miscellaneous
Handgun Carry Permit
Law Enforcement
Military
NRA
Carry Weapon #1
Carry Weapon #2
Social Media
Website URL

http://www.flatwoodsforge.com
Spots's Achievements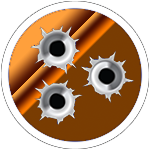 Prolific Contributor (4/5)
@Grand Torino makes some beautiful stuff.

S&W 642 or a Ruger LCP max in my right hip pocket all the time. Case pocket knife in my left and a Leatherman Surge on my belt. Other guns and accessories rotate by situation.

Yes sir, $3500 obo picked up In Oliver Springs.

Hopefully that fixed it. Thanks for the heads-up

$3500. 1989 GMC R3500 1 ton cab and chassis truck. 14.5 foot steel flatbed, 4" square steel standards, wood bed sides. 5.7 V8, fresh bottom end bearings and oil pump, holds 45 psi at idle hot, new throttle body gasket and iacv. 4 speed with good clutch, all 6 tires are less than a year old and have 1k miles on them. New u joints and carriers last year. Good brakes all the way around. New brake master cylinder, new clutch master and slave cylinder and line. Truck runs great, took it on an 8 hour round trip towing 5k lbs recently and it didnt skip a beat. Hauls a full cord/3 ricks of red oak like its not even there. Getting out of tree work so no longer need it. Will trade for guns, cars, trucks, motorcycles, etc.

$4000, located in Knoxville. I got a promotion at work and have decided to get out of the tree service business 7.5 ton rated hydraulic knuckleboom. Mounted on a big truck frame converted to a trailer. Wheels are bolted on using a buds style stud. Its ugly but it does work. Pintle hitch for towing. Everything works correctly. Has a couple small leaks, several new hoses and packings, piston in right side outrigger has been replaced. Moves up and down, knuckles in and out and has an 8 foot slider as well. Rotates 360 but not continuous. Used to load logs for a small tree service. I tow it behind a 1 ton flatbed and load the truck without unhooking. Powered by a Honda GX390. Might trade up down or straight on high end guns, or multiple guns, trucks, motorcycles, whatcha got?

How high cap? I currently have an LCP Max in my pocket loaded with 10 + 1 rounds of .380. And they offer a factory 12 round mag for it as well. I can't imagine getting to much more capacity at that size.

East Knoxville is the Ghetto.

Do you have a price range you are wanting to spend or possible trades to list? Just curious, and itll help drum up interest

So let me see if I cam break this down Barney style. You and 2 sons alone in RV due to husbands arrest. You had loaded firearm while actively watching an intruder break in to RV. Find video of kids doing inappropriate acts. Forget all about intruder and yell something at kids then fire a shot into the RV? Now a felon for child endangerment? Why did you fire the shot? Because of your anger at the video? Either way, I highly doubt any judge will expunge that from your record, especially this soon after the incident.

Bump, anybody got one socked back they will part with?