Posts

2,992

Joined

Last visited

Days Won

13

Feedback

100%
About Spots

Profile Information
Location
Gender
Interests

Shooting and raising my babies

Occupation

Production supervisor at Malibu Boats
Miscellaneous
Handgun Carry Permit
Law Enforcement
Military
NRA
Carry Weapon #1
Carry Weapon #2
Spots's Achievements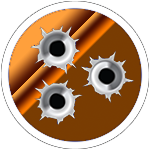 Prolific Contributor (4/5)
Looking for a Colt Detective Special in .38 special. Must be a blued finish pre-72 with exposed ejector rod. Would prefer a long grip frame, but short would be fine as well. Shooter condition, not looking for a collector piece though Ill definitely consider one for the right price. Will drive anywhere East of Nashville, from Kentucky to Ga line for the right pistol. Cash in hand.

Had a couple questions. Stock is a LWRC compact and grip is a Magpul moe. Rifle is a factory built rifle, not a piece meal build.

$2000 and ill throw in a V700 pelican vault rifle case

DDM4V7 appx. 500 rounds down range. Geissele 2 stage trigger, Huey UH-1 Gen 2 hws, Vtac 2 point sling, Surefire M951 weapon light with LED conversion, tape switch on left side with magpul holder. Includes 6 mags, 1 is DD, 3 pmags and 2 Duramag. $2200 picked up local to Oak Ridge/West Knoxville. No trades at this time.

More pictures of upper. Will include the bcm very grip and the rail section.

I have a DDM4V7 and I would like to either trade uppers (preffered) or trade rifles to get a DDM4A1. I would just prefer the 14.5 p&w barrel with the quad rail. Mine has under 1k rounds on ut and its in great shape, only marks are brass on the deflector. Can add cash for the right setup. Will add more pics this evening

Rah Devils. Happy Birthday

Im interested. Feel free to pm me the details

It is a Type 1 receiver with very little use, you can see the minimum marking at the ejection port.

The mountains of East Tennessee sre beautiful this time of year ya know? Lol. Thanks man, its a great example of the "Right Arm of the Free World" im just moving away from 7.62 Nato due to ammo cost and to simplify my life.

DSA 18" Para FAL. Earlier model with DS serial number, receiver is one of the forged LMT built ones. Factory built gun. Railed dust cover with Sig Bravo 3x prism sight mounted on it. Comes with 6 metric mags, 180 rounds of .308 brass case ammo, sling and optic. $2000 obo or trade for nice AR-15 in 5.56 with or without optics, mags, ammo to make values same. BCM Recce or DD would be top contenders, among others. Located near Knoxville

Price drop. Mainly looking for Eotech plus cash or ammo trade

Bump. $2k for the package

Paint is off. Has one small mark from rings on the right aide and slight overspray left on the windage turret cap.