Posts

49

Joined

Last visited

Feedback

100%
About FireMedic

Miscellaneous
Handgun Carry Permit
Law Enforcement
Military
NRA
Carry Weapon #1
Recent Profile Visitors
The recent visitors block is disabled and is not being shown to other users.
FireMedic's Achievements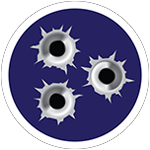 Established Contributor (3/5)
Im thinking about getting into saddle hunting and would appreciate any feed back or tips on brands, techniques, and whatnot. Additionally this will be my first season bow hunting. I have all the kit I think I need but any tips/pointers there would be appreciated.

still looking for a home for this great gun.

this hot little item needs a new home. Someone come get 'er.

hahah my man that is a country song right there.

It's a great gun man! Why not buy both?! I'll have 3 Walthers even after this sells.

Used Walther in excellent condition. Gun has approximately 1,000 rounds through it. Gun and attachments (all pictured included in sale) are in excellent working order. Not pictured is a second kydex holster. Asking $800

Also open to nonMBR suggestions. For example, I am thinking of a CMMG Banshee in 45ACP as a serious option.

If the Garand is finicky about the ammo why not get the M1A instead? Just the pure nostalgia? I mean don't get me wrong. I am a history nerd. But I do not have the funds for safe queens. any gun I purchased is used (hunting, training, home defense, etc) or sold.

Man I appreciate all the detail in there. Actually really helpful. I was forgetting those FALs. For your galil you said Gen one but not caliber? You sticking with that 308 Nato goodness?

I used to have a little lever 30-30 and I kinda regret selling it. Only thing is I'd hate to get another caliber and go through the expense of stockpiling another 1,000+ rounds of that.

Good evening, I find myself in a rare quandary and I am hoping you enlightened folks on here may be able to provide some advice. I have a gentlemens agreement with my mrs where gun money stays gun money but I cannot pull funds from the family bank account to purchase more guns. I have recently parted way with a few that I was either A- bored with or B-didn't feel comfortable carrying/ hadn't taken to the range in a while. I actually have found myself with money in my pocket but no real burning desire on what to invest in next. I was hoping for some recommendations from you enlightened folks. I would like to keep to already established calibers just for ammo and simplicity sake. Those are- 9mm, 45ACP, 300BO, .223/5.56, 308 Win, and 12 gauge. I only have 1 of each of the rifle calibers so I was thinking that direction but I'm surprisingly "meh" on yet another another AR. The Springfield M1A is interesting as is a Galil Ace but I wanted to see if y'all had any recommendations before I just "meh"d into something. Budget is roughly $1,300 and yes I do have some fun DeadAir products so I already have that train of thought covered.