Posts

27

Joined

Last visited

Feedback

100%
About FireMedic

Miscellaneous
Handgun Carry Permit
Law Enforcement
Military
NRA
Carry Weapon #1
Recent Profile Visitors
The recent visitors block is disabled and is not being shown to other users.
FireMedic's Achievements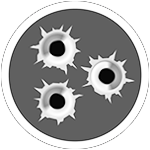 Just Getting Started (2/5)
Literally just what I looking for (nice 12.5" AR)..... only problem is my wife only gave me half that for a budget! GLWS! Looks awesome! I sure it will not last long.

i sent a pm several days ago.

Can you guys confirm if these items in particular are good and quiet for hunting?

Smith & Wesson in Knoxville, Beretta in Gallatin, and Head Down in Lewisburg are the only three I know of but that last one is not as widely known,

Hey all, I've been deer hunting casually off and on for 3-4 years now and I have never really invested in quality clothing. I've always just layered what I had laying around the house- old sweats, long sleeve t-shirts, double up on socks, etc. I always wash thoroughly with scent removers obviously and have reasonable success (small bucks and good size does but no good sized bucks). However, this past season I got the bug badly and I was out almost every single day. In the late season, especially with all the snow we had, I was freezing. I was wearing 4-5-6 layers, drinking hot water, hot hands all of it and was nearly miserable except for the love of the hunt (I did get 4 this year so the sacrifice was not in vain) . This season I plan on being out in the woods a lot again but I do not want a repeat of last year. I have already purchased some quality long johns but I am looking for any advice as to which brands to trust with quality gear. I know some people throw out brands like Kryptic, Eberelestock (sp?), KUIU, Sitka, etc. I am not averse to spending quality dough on a quality product but I am not looking to pay a ton for the brand name. If you have a quiet, warm, durable, gear set that you would recommend I would appreciate it. Additionally, I am a ...... "Large fellow" (6'7" and 260) so emphasis on fit for big guys.

well dang, that didn't last long

If the ad is still up this set is still available. I am willing to hear reasonable offers. Best I can tell- to get everything that I have posted here "new" (again this is a very lightly used and well cared for set) is ball park of $375-$400 depending on deals and availability. I feel I am fair with price but if you think I'm too high feel free to message me with a counter.

I'm willing to drive over towards you a little ways (1 hour maybe) but you're right Munford is quite the haul.

I guess I'm the only person who still likes it and and is willing to throw out 308win. The furthest I have ever shot is 650m but the 308 did that just fine. It is my deer rifle (18" AR308) of choice and I got four deer this past season all in the 160-200m range and 3 didn't move 10' from where I shot them. The 4th was just a bad shot on my end. I tripped on a root and dropped my rifle, startled a young antler-less buck, I picked up the rifle and waited for him to pause, he did and in my haste to make up for dropping the rifle and nearly busting my..... cheeks.... I forgot basic marksman ship and didn't utilize a hold over so instead of a good hit I gut shot the poor guy. He took off. but all the others plopped right down.

I recognize the container of powder looks like a gallon sized bucket just from the angle and zoom but it is approximately 18-20oz and feels like it is about half full. I cannot find a measurement on the outside saying exactly how much powder was in there initially so apologies there.

A slightly used (50ish rounds) Pietta 44. caliber 1851 Navy revolver is up for grabs today. Included in sale is the pistol itself, powder, caps, "bullets" (ball park 40ish but I haven't counted), cleaning supplies, etc. all pictured. I can't find it yet but I also have a nice, soft side, pistol case for range transport that will be included. It is a fun gun to shoot and a great show piece. It sat on my desk (I work from home) for a while then got moved to the safe and now I am just looking for some dough for future purchases. I am asking $325 for the lot. but I will consider reasonable offers. Please feel free to reach out with questions. I am in Sumner county and am willing to drive down to Nashville or other areas within 30-45 minutes. Cash and Face to face only.

Unfortunately, this is to expensive for my wife to say yes, but out of curiosity what is that barrel length/gas system?

Price dropped after reviewing market values.

Dang, Im saving for something else but this gun is making me want to forget the long term one and jump into another wonderful HK!