Posts

2,009

Joined

Last visited

Days Won

5

Feedback

100%
Miscellaneous
Handgun Carry Permit
Law Enforcement
Military
NRA
NoBanStan's Achievements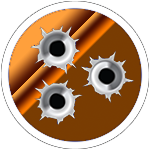 Prolific Contributor (4/5)
Great optic, great price. Where were you 3 months ago?? GLWS!

It's true, there's no way Pelosi is a human being. She's gotta be from They Live.

Well I finally got the key, back in business but the drilling isn't going so well. I've put a dimple in this broken off allen key using some cobalt bits. I guess i just have to keep after it..... fun.

All you had to say was "Taurus" Hey I had the same thing happen with a guys hellcat. I've shot a metric ton of 9mm and after 2-3 trigger pulls on a borrowed hellcat, i was embarrassed to say I shot it like crap.

When @BigKand i went there last, the right side of the place was shutdown because of all the shot-up support structure laying on the floor. Was that you @hipower?! Jokes aside, the guy working behind the counter said that the city owned the building and one day they just showed up and told the owner that they were replacing the support beams. They tore down the old ones, put up the new ones and then left the pile, closing their first lane in the door. When the owner asked when they were hauling it off... "not our job" was the answer. How messed up is that!?

That would be On Target (it was Koi before). Thanks for the reminder to go check it out. I completely forgot. However.... you're also not far from the homeless camp and hermitage hotel. Lots of walkers in that area. Definitely not the ghetto, but head on a swivel.

I bet you don't wear sunscreen either, because it's for wussies.

Yup, i felt like i had smoked a pack of cigs and topped it off with a can of paint.

I went to shoot there twice (under both owners) and it was probably the worst indoor range I've been to. Both times I left coughing and wound up with a respiratory issue because the air scrubbing was terrible. Hate to see any small biz go out like that, but I wasn't a fan.

That's the important bit right? I do wish they would drop all of the F-bombs they have on the site and their merch though. The grabbers already see us through a certain lens. I would prefer not to feed it when possible.

Well, despite the lack of account management section, they certainly aren't short on pages to donate money: https://secure.anedot.com/firearmspolicycoalition/fpc?amount=25&source_code=donate https://secure.anedot.com/firearmspolicycoalition/march2023_joingaw?sc=joingaw https://secure.anedot.com/firearmspolicycoalition/join_the_fpc_grassroots_army?sc=joinfpc https://secure.anedot.com/firearms-policy-foundation/quick_donate?sc=quick_donate Also, don't fall into the trap of signing up without paying (yes you can find that along your adventure). That only puts you on the email distro, despite the site saying you're a supporter. The support page seems to have some better details, it even has a renew link, which seems to be the same as the join link. https://www.firearmspolicy.org/support Note for anyone who may do work for FPC: Please, please, please go hire a UX person for a few months.

https://www.firearmspolicy.org/hotline

Still available? Have boot

Oddly, I found it under "hotline" at the top of the page. If you're already logged in, it will tell show your name and status, otherwise you get a signup/returning supporter popup. somehow they've managed to make this more confusing than the NRA page... which is a noteworthy feat.