Posts

2,039

Joined

Last visited

Days Won

5

Feedback

100%
Miscellaneous
Handgun Carry Permit
Law Enforcement
Military
NRA
NoBanStan's Achievements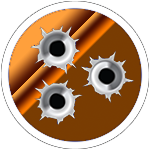 Prolific Contributor (4/5)
Wait, so they put weinerlicious near Mackinac island with all the fudgies?

*looks down* no clue.....

bah, late. if it falls through, i'll take it

Azure guy here. Holler if needed.

@TGO Davidas a fellow computer dude, you mentioned hardware failure. Is TGO running on dedicated hardware? I don't know the complexity of the infra, but would have assumed it would be all virtualized/cloud hosted. definitely not to question your solution or anything, i'm just curious

Tell her she needs to be into lift kits and 37-40" tires

To add to my previous comment about throwing crap against the wall, the house democrats introduced a proposed a bill for 1000% tax on "assault weapons". Yes, 1000 https://www.businessinsider.com/house-democrats-ar-15-tax-gun-control-reconciliation-2022-6?op=1

Completely agree. The left blames guns for crime and tries to do something about it. The right blames mental health and that's where it stops. Occasionally i hear them talk about some small level of funding but there's nothing concrete. Nothing actionable.

The left knows good and well that this probably won't work, much like everything else they're doing. The plan is to attack 2A from every angle and hope some elements stick. It's the only real "assault" in regards to the second. Sadly, it's a brilliant tactic. I have to give them props for being that devious. I wish the right was this passionate about anything.

He made me laugh as a kid, so I'll always be reminded of that. The same way Bill Cosby did. (I'm still convinced that Bill Cosby Himself is one of the funniest stand ups ever). Unfortunately, people can be monsters...there's no denying that.

We know what they were up to...... hehehehehe......... getting away from you kids! what did you think I meant? married people don't do that!

Never underestimate an idiots ability to fail.

Dangit this hits close to home on so many levels. and i'm still spry

Classic Oleg Volk. I saw him at the NRA show recently.