Posts

204

Joined

Last visited

Days Won

1

Feedback

0%
About crc4

Profile Information
Location
Gender
Occupation
Miscellaneous
Handgun Carry Permit
Law Enforcement
Military
NRA
Recent Profile Visitors
The recent visitors block is disabled and is not being shown to other users.
crc4's Achievements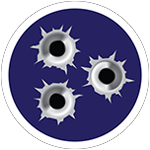 Established Contributor (3/5)
I'm not surprised that the firearms enhancement charge was dropped since this was an involuntary manslaughter case.

Armchair warrior with 10 years in the field LE experience.

I understand what you are saying. But the media and general public haven't any idea of the concept of threat resistance and the necessary use of force response by police to that resistance. Deadly threat people should be neutralized as soon as possible. Sometimes you can give a warning of what will occur if the threat doesn't stop or comply. Other times you act immediately without wasting time pleading and begging the threat to stop.

Yes, it is on so many levels. The cop who was attacked shouldn't be allowed to continue. He's mentally toast as a street cop and I can't imagine anyone who would want to partner with him. Both cops showed ineptitude.

This is a disturbing video. It shows police officers' failure to act timely and appropriately in a deadly force encounter. That failure almost cost an officer his life. Body Cam - Disturbance Call Leads To Officer Being Attacked Pleading and begging don't work. Talking does not take the place of action. Back peddling as these officers did could have easily resulted in deadly dangers to civilians. This is a great example of failures in training and common sense. Don't be like these officers.

The Baldr S works great. Bright light and laser and locks tight with no movement. Nice fit on the P-01 and the buttons are easy to reach and press. I did need to take some metal off the locking bar on the unit but that too wasn't a big deal with 320-grit paper. I found mine on ebay for 90 with sales tax bringing it to 98. Pretty good deal and free shipping.

Nice pistol. I have one, though not as fancy, in my safe. I have also considered selling it for years, but every time I do I stop short as it's a well-made gun, shoots good with JHPs (polished the feed ramp), and has the classic lines prevalent in many of the semi-autos still today. Someone will get a good gun. Good luck.

Considering the source, that's a compliment.

Did you not get the memo that comedy/sarcasm is allowed? This isn't politics, then again, as the old saying goes, "Everything is yellow to him with the jaundiced eye."

As to the balloons showing up, Biden is confident there's nothing to be concerned about and said this in a Rose Garden press conference. The President said, "Here at the White House, we join with the families in celebration at their gender reveal balloon release. That's all this is so let's go have some ice cream." The President then proceeded to salute the rose bushes, shake hands with a dead pigeon, and then pretend to drive a car and honk a horn at the journalists.

Somebody had to work to pay for the entitlements, welfare, food stamps, housing projects, etc. I guess those white people aren't that racist afterall, just taxpayers.

Partial police interview with Hannah Gutierrez-Reed. Now you can see what an idiot 'armorer' looks like and the ignorance she possesses. Hannah Reed police interview Here's the police interview with the supplier of the guns and 'ammo' for the set. Interview with Seth Kenny, guns and ammo supplier to "Rust"

Nowadays, everything is racist to someone which means the word 'racist' has now become risible when applied by progressives.

The US has been for sometime now. This is just the latest thanks to years of inept leadership, progressive politics, lowering of education standards, and massive welfare entitlements.