Posts

215

Joined

Last visited

Days Won

1

Feedback

0%
Profile Information
Location
Gender
Occupation
Miscellaneous
Handgun Carry Permit
Law Enforcement
Military
NRA
Recent Profile Visitors
The recent visitors block is disabled and is not being shown to other users.
crc4's Achievements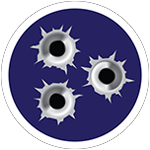 Established Contributor (3/5)
Fix that individual? Keep them in prison. I'm more concerned about those who are victims than perpetrators. History has shown that welfare, benefits, entitlements, and provided housing and food does nothing to stop crime in urban areas where perpetrators are viewed as 'social victims' to be pampered, not face consequences, and not be responsible. Build more prisons, take away welfare, work to eat, and if you commit violent crimes you can rot in jail or die.

He was relying on the Flordia "Stand in Your Driveway" doctrine for legal protection against aggravated assault charges.

Memphis - don't they also have Stop and Rob stores where the urban inhabitants do all their stealing for free? The only punishment is if the store owner attempts to prevent theft. Next, the Memphis Urban Mafia will be demanding buses, Lyfts, and taxis to offer free rides to these stores as stealing and carjacking might endanger the thugs from someone who dares protect themselves with a gun. Take the 10 largest urban jungle Democratic Party-run cities out of the crime stats, and you'll have a normal crime rate. Take the 10 largest urban jungle Democratic Party-run cities out of existence and immediately life improves for everyone that matters.

Was it Marchetti's? Really good food.

Two points about this shooting event. The homeowner talked too much. When he said "he closed his eyes and fired" he was guilty of reckless endangerment. He talked too much. Memphis is a predatory urban jungle city. The DA is anti-gun, anti-self defense, is so soft on crime he should be called Charmin, and a typical George Soros-bought prosecutor. The prosecutor plays to his voters, not to the law.

How do I get a copy of the policy to read before I sign up?

Does the policy cover firearms off-premises? For instance, stolen from cars, from a range, etc? What are the exclusions?

Time to bring out dogs, firehoses, and the Korean Rooftop guys with plenty of ammo.

Memphis - Proud that it's always in the top three dangerous cities in America. Wonder why? Stay classy, Memphis.

I'm not surprised that the firearms enhancement charge was dropped since this was an involuntary manslaughter case.

Armchair warrior with 10 years in the field LE experience.

I understand what you are saying. But the media and general public haven't any idea of the concept of threat resistance and the necessary use of force response by police to that resistance. Deadly threat people should be neutralized as soon as possible. Sometimes you can give a warning of what will occur if the threat doesn't stop or comply. Other times you act immediately without wasting time pleading and begging the threat to stop.