Posts

4,443

Joined

Last visited

Days Won

2

Feedback

100%
About BigK

Profile Information
Location
Gender
Interests

Shooting, motorcycles, leatherworking, reloading, woodworking

Occupation

Senior Database/ETL Developer
Miscellaneous
Handgun Carry Permit
Law Enforcement
Military
NRA
Carry Weapon #1
Carry Weapon #2
BigK's Achievements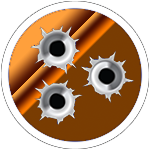 Prolific Contributor (4/5)
1
Community Answers
That Shadow2 sure is gorgeous. If I didn't already have 2 CZ custom pistols.... GLWS

Precisely how I feel as well.

My weekly email from Senator Blackburn says she Hagerty propose $900M to hire armed security at schools. SAFE School Act introduced

I think they work 100X harder for our rights than the NRA does. They are also WAAAAAAY better stewards of the money they collect than the NRA too.

I agree it's not reasonable to skew the statistics for child deaths by including adults.

As you said, there is no magic pill. We have to keep doing what we have been doing, addressing this mess one case at a time. There were evil people doing evil things long before the shut down the mental hospitals and long before the woke agenda started our moral compass spinning out of control. We just have more evil and more crazy now than before. So, it probably looks like we're trying to put out a forest fire with a garden hose to the other side or worse, it looks like we're ignoring the problem and/or pretending there is no problem. In the meantime, a very large segment of our population thinks they have a magic bullet (gun control).

I took my permit class with Jeff too. I also took a lot of other classes he offered over the years too. One of my favorites was a private class with@NoBanStan and some other fellas from work. It was great, the best part was when we got to practice seatbelt drills while shoot from a vehicle and exiting the vehicle to use it for cover. I would never have gotten to practice that anywhere else. I wish he still taught classes.

I see what you mean. Their side wants to do something (even if we think it's wrong). Our other side only knows banning guns won't work, but we don't have a better answer, so we look like we don't want to do anything.

Which speakers did that Sena have? HD? Standard? Is it mounted with the screw-on plate or adhesive?

Yeah, no undercover FBI encouraging people to go inside.

That's how I carry mine too.

Prayers for their families.

exactly!! ask 2 people's opinions and you'll get 3 answers

I also have no clue what the rest of the world does with their crazies. However, looking at their gun policies, tax rates, socialist tendencies, and economic trends, I can't say I'd be willing to model anything after how they do things. I'm still curious too though.

Not to discount any of those points, but we're devolving as a society. The more we resemble a Godless society that doesn't effectively deter crime, can't disagree without hate, and actively dismantles families by punishing the married poor and incentivizing single motherhood, the worse it's going to get.