Posts

80

Joined

Last visited

Feedback

100%
About stealthgoat

Profile Information
Location
Gender
Interests

Precision Tactical Rifle, NRA HighPower, deer hunting

Occupation
Miscellaneous
Handgun Carry Permit
Law Enforcement
Military
NRA
Recent Profile Visitors
The recent visitors block is disabled and is not being shown to other users.
stealthgoat's Achievements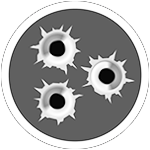 Just Getting Started (2/5)
I'm definitely following this !

yup. my brand new shiny 'international man of mystery photog vest' didn't look at all like I thought it did..

FrankD, Do you reload, or will you be buying factory target ammo? I really like 308, and I certainly shoot it more than other rounds. If you reload than you have a lot of flexibility. But if I didn't reload I'd be looking at other options too for 500-600 yards. Besides the 6.5 Creedmoor you mentioned, a good fast twist 223 bolt gun with good ammo is a great way to get started, and is a lot cheaper to feed too while you are learning wind. Just a thought.... Best regards, Tim

That is great news! I spoke with him a couple weeks ago about a small pistol project, so next rifle bedding job I was going to speak with Echo 3 first before sending a rifle out. ...and I still would really like to learn to do this myself...

hey Rob, It really seems like it shouldn't be that hard, but I would be 'that guy' who has a glued in action. So I have not found anyone local, but have you talked to Echo 3 in Chapel Hill? Let us know if you figure it out! Tim

Yes. I'm a long time Colt 1911 guy, but I traded into a really nice used Les Baer PII 45acp. We still tend to shoot a Colt S70 9mm more at the range, but PMII is really an excellent 1911.

Searching CMP website it looks like Oakridge ORSA, Knoxville, Memphis (lakeland) for CMP sanctioned. There are several High Power / XTC type matches locally (some short course & some full) but not necessarily CMP; AEDC in Tullahoma TN (Mid South Marksmen), Maury County Gun Club (short course), Dead Zero Shooting park. There are probably more, that is what I can think of. Also a longer drive, but CMP has locations in Alabama - I haven't been there but Talladega is supposed to be extremely nice.

1

Looks like a rack number to me to me, too. I didn't see that type of rack number referenced in "Crown Jewels", but many different armorers / units over time. Nice rifle!

Was that the Steele Fun Shoot? I haven't been there, but the range looks really nice.

Caveat - I am not a 1911 wizard, but I haven't had much luck with 1911 'drop-in'. Like DJTC45 suggested, a Kart pro fitted barrel is my preference, though I also have Bar-sto & Nowlin and I even got lucky with a few Colt factory take-offs. I definitely suggest a good 1911 gunsmith fit the barrel / bushing and adjust extractor if required, unless you have that skill.

I've limited experience + don't have a Springfield to compare, so I definitely defer to Grayfox 54. Just FYI though I have several older Colt 1911s (5" version) that I can switch back & forth between 9mm / Super 38 / 9x23 by changing a barrel + magazine ...

I'm a Colt guy, and to me a "well used" decommissioned with unit providence would be so cool to own.

Nice deer! Not arguing with Rob, but in my limited experience the truck bed has worked better for me too, versus trying to fit it in the back seat

Elk is a "bucket list" item for me. Let us know details if you go, always like to hear about elk

I was looking for a 7-08 or 270 as a spare, friend offered a excellent deal on a 280AI. It's really growing on me but I am very glad that I reload, as I wouldn't want to be buying factory loads for this one. I am using 139/140g & H4350 for whitetail, but I might start looking at 160g if elk was on the menu.