Posts

1,436

Joined

Feedback

100%
Profile Information
Location

Nashville, Tennessee, United States

Gender
Interests

Ted Nugent, Rachel Mullins

Occupation

Donelson Computers, Owner, Computer sale and service,networking, break/fix, etc., 0000-00
Miscellaneous
Handgun Carry Permit
Law Enforcement
Military
NRA
Carry Weapon #1
Carry Weapon #2
Social Media
Website URL

http://www.donelsoncomputers.com
Recent Profile Visitors
The recent visitors block is disabled and is not being shown to other users.
dunndw's Achievements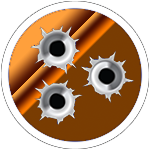 Prolific Contributor (4/5)
I've done the rounds of my usual crack, err...gun dealers looking for one of the new style MC Operators ( Factory G10 grips and the checkered front strap) yet they're nowhere to be found. Has anyone stumbled across one in their browsing lately?

I went with the Trijicon HDs for all my carry guns. 46 year old computer eyes LOVE the big green front sight

I've had Kimbers, Colts, Springfields, Wilsons, and Nighthawks. Still have the Colt (M45A1) and one of the Nighthawks (GRP) Just told my dealer to be on the lookup for one of the new Springfiled MC Operators I have a sickness when it comes to good 1911a

I had a logo laser engraved on my SBR at Southern Trophy House on Nolensville road

yet another reason to stay far FAR away form Walmart

I kept telling one of the guys to get him liquored up and get him talking, no dice :-)

Stopped in and got to meet him, seemed like a nice down to earth kinda guy. Got a autographed pic. With I would have had the $$$ to take the class he was teaching, but it wasn't in the budget this year. Hopefully he'll come back to the area. From what I was told he brought a MP5SD and a Glock 18 for funtime on the range.

I am a DIEHARD 1911 fan. I find them easy to carry, I shoot them well and I think they are the best looking handgun out there. Something gentlemanly about a quality 1911 that just speaks to me. I run them better than pretty much any other platform out there. I can reload one in under 3 seconds (on a timer) from concealment...blah blah... All that being said, after the recent Ferguson dustup, the fact that more crimes are being committed by groups of people, possible threats of retaliatory strikes against soft targets from the JV ISIS team the 1911 is in the safe and the G19 is on my hip in it's new Incog holster loaded with quality HPs with two spare mags. Sometimes quanity IS better than quality :-)

My wife watches ALOT of the reno shows on HGTV. On one of them they made a butcherblock/magnetic knife holder. It was slick. They took a chunk of butcherblock, routed a slot on the unfinished side and glued in a bunch of strong magnets. She wants one. Now...my woodworking skills fall under...suck. Don't have the patience nor the tools. Is there someone on here who could drank one or two out. I'll pay, buy the materials, get the measurements...etc. All I need is someone nearby with the skills to cut and rout out the slot. I know it sounds easy, but without the skills or tools it might as well be rocket surgery.

The Car Dr in Old Hickory is a friend of mine, does all my work. Reasonable prices, good work and he's a gun guy

This CAN'T be a good idea. Ship 'em to Diego Garcia along with the staff to treat them.