Posts

4,138

Joined

Last visited

Days Won

8

Feedback

100%
About Dustbuster

Profile Information
Location
Gender
Interests

piston guns/AR pistols/Side Chargers, 3 Gun

Occupation
Miscellaneous
Handgun Carry Permit
Law Enforcement
Military
NRA
Carry Weapon #1
Carry Weapon #2
Dustbuster's Achievements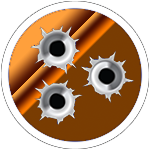 Prolific Contributor (4/5)
Dumb question but did you make sure the gas rings are all spaced apart evenly? The gas wings are like little piston rings there is a gap on each ring make sure they are all equidistant from each other say one gap is it 12 o'clock one gap at 4 o'clock one gap at 8 o'clock see if that helps. Also if it's feeding correctly and firing fine, I wouldn't fix it till it's broke. The ammo you're running me be a little bit different than the first batch u ran…

Twerking it to the top price reduced 3250.00 includes tumbler, books, everything.

There's a lot more than in the photo.primers.boolits, brass n more to. The TOP

Ky gun country bardstown. I was kind of thinking the same thing, over 700 bucks for 1000 rounds, yet all those primers all sitting in the same spot…

Was thinking how did we get here???Ugh..

Hate to hear of this.Of course if theres anything that can be done to help him or family pls post! Semper Fi

Thanks.I priced it as fair as fair can be! Hell just pick a caliber and load forgot to mention I have 556 brass and 300 BO cases all trimmed and ready to go that go with it!

I bought this stuff over time, it's pretty much turn key, enough there to keep someone happy for a while for sure!! Especially when all of it goes in 1 package!! Thanks

Thanks, Yes its all there for sure. Not enough time to pursue it. The way things are going now its prob a good idea if youre gonna shoot.... a lot!!

Dillon 650 w a lot of accessories. Not parting out. Selling all of it.

Cancel my request on this. Thanks! Ttt

45000.... nah, prob more like 45. If your holding an ice cream cone, u can get brandon to read anything.in this case,they got him to read gun grab bs off the etch a sketch....what a concept, give away money, get the sheep to follow,make them believe there is no wolf, then pull their teeth so they cant bite back. so glad so many of us righteously served so a moron led by pelosi and feinsteins could become king. the question is: what are we gonna do about it? and enforcement by an agency that could never beat outlaw m/c clubs or completely annihilate a church in waco's followers?