Posts

4,157

Joined

Last visited

Days Won

8

Feedback

100%
About Dustbuster

Profile Information
Location
Gender
Interests

piston guns/AR pistols/Side Chargers, 3 Gun

Occupation
Miscellaneous
Handgun Carry Permit
Law Enforcement
Military
NRA
Carry Weapon #1
Carry Weapon #2
Dustbuster's Achievements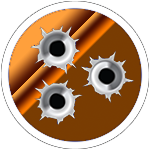 Prolific Contributor (4/5)
red flag law. sounds like the same BS Hitler prob used in his heyday.Unfortunately most don't know about that, they're busy fighting over beer can labels. You want to talk about doors getting kicked in, this is the closest thing to making it perfectly legal.Imagine if all the mommies basement dwellers had a list of owners to call in on, and just made #### up... like scorned women in a divorce... cant make this bs up...

so now hes a "wholee roller"...

i need to measure a vehicle's cargo area, will get back w u

Brought to you by the folks that never win against outlaw clubs they investigate for years, distributors of weapons that kill other gov agents,, and like to shoot up churches and children while serving warrants based on hearsay....useless agency. More cowbell. dont need a fng wrist brace anyway...just use the old spray and pray method, go brandon

Not so sure if I like this or not, prices will go up 40%, the aus company will probably run it into the dirt, they'll probably only sell to military here and outside of the US and that will be the end of it. Just want Brandon and the other elective mental cases want. I'll hold onto my rec seven probably be a collectors item before long.

This what happens when the lunatics run the asylum.

I was at their store in June of last year, Something didn't seem right,they said it would take a month to deliver an in stock safe.Said F that and went to Parkers in Shelbyville. no regrets! sorry to hear anyone got blasted by that jerk at spartan

Looking for FNX 45 tactical holsters that will accommodate the FNX with a red dot, and threaded barrel. Thanks.!!

Looking for FNX 45 tactical holsters that will accommodate the FNX with a red dot, and threaded barrel. Thanks.!!

Have any holsters for the FNX?

The days of getting yelled at for hiding under the clean bed sheets, while praying that the launch wouldn't happen, or would fail! No more scanning the floor with flashlights and magnets, or having to buy a whole kit to get TWO tiny items.....No more screaming at everyone to be quiet while the most feared precise operation took place: Those magpull boys are something else, I know its been out but just had to pay it forward! Enjoy!! The Enhanced Ejection Port Cover is a drop-in upgrade designed to provide an improved installation process, physical strength, and corrosion resistance over the standard USGI ejection port cover. Traditional stamped-steel ejection ports are malleable, prone to corrosion, and require tools to install. The Enhanced Ejection Port Cover snaps into place easily without having to remove your hand guard or barrel nut, wind any loose springs, or adjust small e-clips. Constructed of impact-resistant injection molded polymer, it is corrosion resistant and will not bend or deform from impacts. CHANGE MY MIND!