Posts

5,269

Joined

Feedback

0%
Profile Information
Location
Gender
Interests
Occupation

Access Control/Site Security
Miscellaneous
Handgun Carry Permit
Law Enforcement
Military
NRA
Carry Weapon #1
Recent Profile Visitors
The recent visitors block is disabled and is not being shown to other users.
Punisher84's Achievements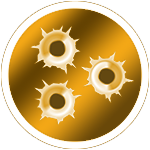 Postus Maximus (5/5)
Thanks guys. Stan, I will be at Y-12 for the training lol

Hey guys and gals, I will be in Oak Ridge all next week for training and was wondering what there is to do during the off hours for me and my team. Any suggestions of good places to eat, drink, and hang out would be appreciated!

That is exactly what I was looking into today. The same thing happened after 9/11. I imagine rarely does a called in threat result in an actual device being found. But it'd be the one time you don't look into it that it happens.

That's it. Sucks sometimes, but it's what you sign up for. Dolomite, you hit the nail on the head. That's why we go with them. Plus there are alot of places they can't access without us anyway.

I agree, believe me. My wife and my partner's wife would too. BUT price you pay for being a security and disaster "expert" (not my term) lol Funny thing is I have two weeks left before I transfer to a different job and I'm just like "Lord, please don't let me blow up."

Ha! I wish. Bomb squad didn't even show because we didn't have a confirmed device, just a threat. Sooo... PD, Fire, and my team did a building sweep. Technically I have had training, but it's more along the lines of "YEP! That's a bomb. RUN!" No "cut the green wire" for me thanks.

Some idiot called a bomb threat in today at my work. Made for quite an interesting morning. I've got a feeling this stuff is going to happen more like it did after 9/11. All the nut jobs want to come out. Nothing to get your adrenaline going like looking through trash cans and rooms PRAYING you DON'T find a bomb.

Agreed. That guy is a douchecanoe. I've heard some weird arguments, but "most single moms make bad decisions so we shouldn't arm them because their sons will become criminals"? Fuck you guy.

I am too. I know everybody has their tinfoil on tight right now, but I see no connection WHATSOEVER to this being a "right wing, patriot extremist, etc" type attack. Even as a false flag event it makes no sense. There is nothing government or federal or whatever about a race. This is either al-qaida type work or some other foreign extremist group, or just a homegrown nut job.

That is the dumbest thing I've read all day. Why don't you just say "the blacks" are too. Can't think of a group that needs self-protection more than a single mother. I know my Mom did when my Dad split.

Yea...he's gonna do a little jail time me thinks. Those boys whooped his butt big time. If they hadn't let up or retreated I might could see a disparity of force argument, but they responded to an aggressor, dealt a few licks, and then backed off. I would even go so far as to say he may not have been charged just for displaying the firearm, but once he fired that was it.

I had a small reserve, but most of it is gone now just from simple range time. It's ridiculous. Best believe as soon as things even out I will be turning some stockpiled cash into stockpiled ammo.

I see no crime here except the murder of 2 children by a selfish moron.

Congrats man. Hope everything continues to go well!