Posts

10,707

Joined

Last visited

Days Won

11

Feedback

100%
About TripleDigitRide

Profile Information
Location
Gender
Interests
Occupation
Miscellaneous
Handgun Carry Permit
Law Enforcement
Military
NRA
Carry Weapon #1
Carry Weapon #2
TripleDigitRide's Achievements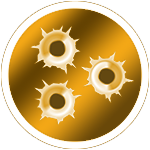 Postus Maximus (5/5)
5
Community Answers
I'll keep you in mind, in the event that I find myself headed that way.

Willing to break up into quantities of 40 or more.

Here's one actual photo from this buyback. For many in this picture alone, I'd gladly give double the amount they were giving in gift cards.

***EDIT*** Willing to sell in quantities of 40 or more. 168 total rounds - 148 rounds of 300 grain Mono-Metal Dangerous Game - 20 rounds of 250 Grain Barnes XPB Currently selling on their website for $79 a box ($3.95 per round) before taxes and shipping. My price is a firm $380 ($2.26 per round). Not looking for trades at this time. I'd prefer to not hassle with shipping. Located in Nashville, but travel throughout middle Tennessee during the week.

I know it's been ages, but does anyone have an extra one they'd be willing to part with? Heck, I'd even take a slightly used one, if that's all I can find. I'm in Nashville, but will gladly pay shipping costs.

Yes. I'll need to do some digging after work this evening. Don't quote me, but I think I have 80 - 100 rounds.

***PRICE DROP*** Ruger Super Redhawk .454 Casull Made in 2000 in the highly desirable "Target Grey". 7 1/2" barrel This gun is not a safe queen but it is in very good shape for it's age. The trigger has been smoothed and polished, which makes for a very comfortable pull. It also has the Hamilton Bowen extended length firing pin installed. Appx .020 removed from the trigger face for additional primer detonation reliability. Trigger Shims installed on the hammer, trigger & the hammer dog. Cylinder Shims also installed to reduce end shake. Barrel to cylinder gap is tight. The hammer strut mainspring has been replaced just out of caution due to it's age. HIVIZ LITEWAVE front sight. This creates a very nice sight picture with the factory rear sight. Installed is a Hogue recoil absorbing grip and I'm also including the factory grip. The included OEM scope rings look mint. The OEM firing pin and front sight are also included. I'm including the OEM case and instruction manual. Also included is a basically new Gunfighters Inc Kenai Holster. Round count is less than 50. It has some minor scratches due to the firing pin install, some minor holster presentation scratches. Very nice condition for being 22 years old. I'll include 40 rounds of 240gr and 40 rounds of 300gr Hornady ammo. Located in Nashville, but travel throughout middle Tennessee for work. If you're interested, I may be in your area soon. $1200. Not interested in trades at this time. More pictures in comments.

Howdy! Thank you very much for the offer. If for some reason things fall through with Darrell, I'll give you a shout.