Posts

661

Joined

Last visited

Feedback

100%
About Will H

Profile Information
Location
Gender
Interests
Occupation
Miscellaneous
Handgun Carry Permit
Law Enforcement
Military
NRA
Carry Weapon #1
Social Media
Website URL

http://www.cobaltuniverse.net
Will H's Achievements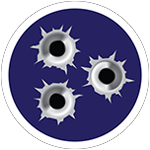 Established Contributor (3/5)
They have had it about 4 weeks now, so hopefully they will finish soon.

I am a little unusual with my lube also. I do use some grease, but tend to favor Mobile 1 Fully Synthetic motoroil. I know, but I can lube a pistol or rifle, pull it out of the safe 6 months later and all the lube is still right where I put it.

Oh yeah, the pic was taken post range so I had wiped it down, I would never go with no lube, giggity. I filled out their online form and they had me a reply and shipping label within 24 hours. They seem as easy to deal with as Ruger thus far. I dropped it off yesterday.

Thanks for the opinions. I filled out their warranty and hope to hear from them soon.

So this is not my first 10mm, but it is my first 1911. She really is quite pretty. Anyway, when I got it the slide was rubbing on the top of the magazine. I figured junk mags so I got some Wilson mags and went to the range today. I had out of battery fails about 1 out 5 round. I tap it on the back and it closed up and fired. I am seeing this wear scratch on the inside (60 rounds total fired). Looks a bit out of tolerance to me. Anyone have experience with RIA customer service, or would I be better off stoning it down a bit?

I have a Glock 29SF I got Jan 1 from another user here. He bought it new last year, and round count is under 600. I have found that, while I like 10mm, Glock is not my thing. I am looking to trade it for a 1911 in 10mm. I would prefer a Ruger SR1911, but there are other good ones out there too. I would also consider a .45 ACP 1911, but want to try to stay with the 10mm. This 29SF comes with Ameriglo Ghost Ring night sights, 2 stock 10 round mags with Pearce grip extensions, 3 ETS clear 15 round mags, a Concealment Express index IWB holster, and a Tagua Leather OWB holster. If we work out a deal on a .45 ACP it will also come with 50 Blazer Aluminum FMJ and 50 S&B JHP rounds. Trade would be in West Tennessee. If before this Saturday I could go anywhere between Memphis and Nashville as I am off. After that we will have to work out details. HCP preferred.

Yeah, looks like they are pretty rare. I might just wait until the latest shortages are over then tool up for large.

People at work keep asking what caliber my stimulus came in... 10mm this time.

I am looking to buy 500 to 1k 10mm brass with small primer pockets as that is all the primers I have on hand at this time. Thank you.

I will so take this. Sending PM

This. [media='500']https://www.youtube.com/watch?v=TZB8HRrJ0KM[/media] I just hack at it when the wife tells me to.

1. My Mossberg 500 7+1 2. Ruger SR9 3. Machete I will add a #4 if I can find one. A grenade. If the top three fail then it's time.

I wonder if anyone actually said this... I have a great idea. Let's have the Olympics in a third world country, like say, Russia. What could possibly go wrong?

I am a little closer in Brownsville.