 Posts

114

Joined

Last visited

Feedback

100%
About willki

Profile Information
Location
Gender
Occupation
Miscellaneous
Handgun Carry Permit
Law Enforcement
Military
NRA
Carry Weapon #1
Carry Weapon #2
Recent Profile Visitors
The recent visitors block is disabled and is not being shown to other users.
willki's Achievements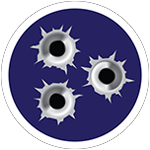 Established Contributor (3/5)
FireField 20x to 60x spotting scope, with tripod, lens covers, soft case and hard case included. Paid $100 at local store in 2022. Asking $50 FTF transaction in Murfreesboro. Tripod will raise up to about 42.5" or so.

as far as I know all the 262 rounds are the same HS. But I have not gone through all 262 rounds individually to check. But I have shot a bunch of this and looked as I was loading and never saw any different HS on the rounds that I shot. none are reloads as far as I am aware. The other ammo is new in the original box.

1036 rounds of 7.62x51 ammo for sale. All ammo is priced below the cheapest prices I can find for the same ammo online. FTF Transaction in Murfreesboro. Willing to entertain possible trades on quality 9mm or 6.5 Creedmoor ammo but cash is preferred. 262 rounds of Lake City 149 grain (includes the field box in the photo) asking $225 38 boxes (20 rounds each, so 760 rounds total) of Winchester M80 asking $700 14 rounds of Sellier & Bellot asking $14

Selling my RFB. Bought it here on TGO and love it but decided to get into longer range shooting for now. Rifle shoots very well. It is accurate and reliable. The muzzle break helps a lot to reduce felt recoil as well. Includes: 3 x 20 round magazines plastic hard case (not a KelTec case just one that I got on a trade that fits this rifle well enough) a 3" picatinny quad rail that screws onto the threads on the barrel near the gas adjustment knob. I removed it as I did not care for how it looked on the rifle. ruger precision hybrid muzzle brake kydex cheekrest I also have a lot of ammo (1038 rounds) for this posted in a separate ad here on TGO. Asking $1200 OBRO FTF transaction in Murfreesboro. These are $1600+ on auction sights right now without the extras.

I had one of these a few years ago. The lightweight Scandium frame makes this much easier to carry than steel framed 1911's. Also the bobtail frame is much easier to conceal. These are well built 1911's IMHO.

I got this optic on a gun I bought on here. The optic works really well but I bought a different one. Asking $30 FTF in Murfreesboro. It has a very new battery as I just replaced it a few days ago. This optic works well and holds zero on the two guns I have tried it on (9mm PCC and 45 acp PCC). Also, it should be noted that this is a more powerful version as you can see on the dial that it goes up to 11.

Oh, and LWRC is working on an alternate solution to the folding pistol brace issue for any that may be concerned about that.....

LWRC SMG 45 in excellent condition. This one does not have the "random flyer" issue. It did when I got it but LWRC fixed it (for free) and it is all good now. It groups amazingly well. It is very accurate. Includes 4 extra 25 round magazines ($50 each) plus the 2 that came with the gun for a total of 6. Also includes a magazine loader ($40) and original box and manual too. These are $2995 MSRP and go for $2300-$2999 on auction sites. I am asking $2,200 for a FTF meeting in Murfreesboro. Happy to answer any questions about it. Can provide targets showing groups or even shooting video if needed to demonstrate how well it functions.