 Posts

102

Joined

Last visited

Feedback

100%
About willki

Profile Information
Location
Gender
Occupation
Miscellaneous
Handgun Carry Permit
Law Enforcement
Military
NRA
Carry Weapon #1
Carry Weapon #2
Recent Profile Visitors
The recent visitors block is disabled and is not being shown to other users.
willki's Achievements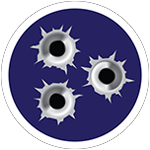 Established Contributor (3/5)
Thanks to all that have contacted me so far. The S&B ammo is gone but I found more of the Blue Guardian ammo on another shelf that I forgot about. So I have 16 more boxes of the Blue Guardian to trade or sell.

S&B traded to Snaveba pending meet. Blue Guardian ammo is still available.

I overstocked on defense ammo. I would like to sell this ammo for cash or trade for other ammo. I have 18 16 boxes of Fiocchi Blue Guardian. This ammo is 155 grains and moves at 1170 fps for a muzzle energy of 471 ft/lbs. Most 45 ACP ammo is 330-370 ft/lbs so this ammo delivers significantly more energy than average range ammo. As for trades, I am seeking 1:2 (defense : range) in 45 ACP OR 1:1 if you have good quality 7.62x51 or .308 to trade. For cash price for the Blue Guardian ammo, I am asking $20 per box but will also discount that if you buy multiple boxes. I will sell the Blue Guardian ammo at $11 per box if you buy all 16 boxes.

The term SMG does historically mean full auto capable. Many companies recently have been using SMG to refer to Semi-Auto small pistol caliber guns. It is confusing. In this case LWRC decided to actually name the model of gun SMG.

Not a dumb question at all. YES, it is semi-auto and not an NFA item. It is simply a pistol with a folding brace (not a stock). Although, many people do a Form 1 on these and add a stock and forward pistol grip and suppressor (additional form). If I end up keeping it, I will buy a suppressor for it.

Took it out to the range this weekend and someone asked about accuracy. He had heard reports that these guns had occasional accuracy issues. This gun did have those issues when I got it. I sent it back to LWRC and they replaced a few things. See attached pic. I took it out to the range after getting it back from LWRC and tested it my self. I have shot over 500 rounds through it since I got it back in October. It is very accurate with not one single "flyer" that wasn't the shooters (my) fault. The target above is just one of many I have like it. This was 20 rounds from 64 feet away with no rest or bag or anything for additional support. This is shot with a cheap $50 red dot optic.

Purchased 9/16/22 so this is essentially a new gun. Great gun, just not going to use for carry as intended. Came with 2 x 15 mags. I purchased an additional 15 rd mag, so it comes with a total of 3. $700 now $625 I am not really interested in any trades at this time. FTF Transaction in or near Murfreesboro with a photo ID and bill of sale.

Not just showing it off...it's for sale! Thanks to all for the likes and comments about the gun. It is a really fun gun to shoot.

Amazing gun in excellent condition. Extremely smooth shooting 45 ACP. Low recoil due to the delayed blowback system. Fantastic trigger. Also AR trigger compatible so you have the option to put whatever trigger you like in as well. This gun comes with 4 x 25 round magazines. 2 mags are USA made and 2 mags are German made. All 4 feed perfectly in this gun. Accurate and reliable. See target pic for grouping. This was shot at 21 yards with a red dot that was not zeroed for this gun at all. Comes with MagPul MBUIS Pro (all metal) sights. Great suppressor host. Great SBR candidate. $2,600 now $2500 firm on this one. No lowball offers. Not looking for any trades. FTF Transaction in or near Murfreesboro with a photo ID and bill of sale.

What is the back end piece that is on the pistol in the photo? If you do not want to SBR the gun then I would imagine that you could still use it without the folding brace. PS: Surely some enterprising lawyer out there will file a class action lawsuit representing lots of folks with a disability that prevents them from using two hands to shoot and sue the ATF for discrimination against folks with disabilities. Or even better, someone will sue and get this before the Supreme Court and maybe much of what the ATF does will get tossed out.

I have one of these Metal 2.0 guns and really like it. To correct a few misinformed posts above, yes this gun does have the new and improved trigger much like the Shield Plus. I have both and love the trigger on both models. Yes it does weigh a bit more and thee texturing is more aggressive than the Shield Plus. All in all I really love the gun. As someone stated above, I really do wish they had included their night sights that are on the Shield Plus. I see why they didn't as it is a different fit to the slide. But they certainly could have made a good night sight that would have worked well on this gun. I love the look of it and shoot it more accurately than the smaller Shield Plus which I already shoot pretty well anyway. In my case, the Shield Plus is my goto carry gun and the Metal 2.0 is more of a range/night stand gun.