Posts

3,257

Joined

Last visited

Days Won

8

Feedback

100%
About 10-Ring

Profile Information
Location
Gender
Interests

Fishing, campinging, guns, hunting, fishing, gardening, keeping chickens, turkeys, ducks, etc..

Occupation

Safety guy, and it took a lot of stitches and broken bones to get there
Miscellaneous
Handgun Carry Permit
Law Enforcement
Military
NRA
10-Ring's Achievements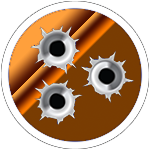 Prolific Contributor (4/5)
Beautiful shotgun with light handling marks. Serial number puts it at a 1977 manufacture. Has magazine cutoff option. Includes original owners manual and I'll throw in the case as well. I hate to let this one go, but the fact is, I don't shoot this one well. I picked up something else and need to free up some room in the safe and bank account. $650 no trades please. FTF in Lebanon, TN. I also travel to Nashville weekly and the entire midstate sporadically, so if I'm a little bit far just ask, I may be headed your way soon.

I have some that I don't ever see myself parting with. The .22 rifle that my dad gave me for my 15th birthday and the Ruger standard that belonged to my grandfather are at the top of that list. I also have several guns that belonged to my wife's father and grandfather, though they don't have any sentimental value to me, I'll let my son make the call on those one day. Then I have the guns that I just always wanted, like a nice 1911. I could sell it today and buy another one tomorrow just like it, but as long as I don't need the money nothing is going anywhere.

It's the most wonderful time of the year!

2

I have nothing good to say about any dealers that I've dealt with, but haven't dealt with any in your area. I would highly recommend shopping lightly used and looking for something owned by someone who was meticulous with maintenance, preferably dealer maintained, mainly because the service can be documented. It will be be very obvious whether or not the machine has been well cared for. I picked up my Rincon about a year ago. It had 24 hours and 175 miles on it. It's a 2012 model. It was basically new.

Absolutely! My recon is 25 years old (1997 model) and was abused before I got it. I would ride it anywhere without hesitation. It was a $500 yardsale find. I have put a set of tires on it and a steering bushing. It got used most everyday for the first 3 years that I had it. Very durable machine.

I have a Honda Rincon 680. It does everything that I need it to and does it well. Zero complaints. I've owned every brand out there and I don't want anything other than a Honda. I currently own a Polaris RZR as well, and would absolutely not recommend anything Polaris. Hondas require gas, a Polaris will need gas, as well as a repair at every outing. I went from a Recon 250 to the Rincon, two things that are a must on any future purchases are independent rear suspension and 4wd. The difference that the IRS makes is amazing, if you are riding in the hills or mountains it is simply a matter of safety.

Do what you want, but take this into consideration. Turn off the location permissions on your phone before checking game. GPS isn't always exact. No need for an inaccurate reading to bring unwanted grief. Basically, I choose not to give TWRA any more information to scrutinize than they absolutely require.

If you are hunting on your own land no need to buy a license. I couldn't tell you about riding a bicycle on Catoosa. So long as you aren't riding around during any deer, turkey, bear, or the special pig season, I seriously doubt anyone would care.

Jake Freeman made himself 110 million at 20 years old. He'll likely spend the next 50 years wearing a suit and attending business meetings. If I had come into that kind of money at 20 I would have likely been found dead before 30 on my private island wearing a pair of cargo shorts and not owning a shirt.

Anyone riding this BBBY train? I bought in yesterday morning at 15, sold pretty much everything. I had sitting around and bought more at 25 this morning then bought 25 more shares at 20 this afternoon. A lot of projections that this will be hitting $200 to $300 per share. Same deal as the AMC and GameStop situation a while back.

I picked up a rifle from a wonderful member of this forum last week. The rifle is way too nice for me honestly. It's intended use will be riding on my side by side or 4 wheeler, which in my experience is one of the roughest things you can do to a gun. I did what I could, I ordered some self adhesive medical pre wrap tape (available on Amazon in a variety of camp patterns and solid colors). I paid $8.50 for 4 rolls and used 2 on the rifle. I'll probably order several more and do some of my other rifles as well. If you aren't familiar, the tape is non adhesive but sticks to itself. I believe it will do a good job protecting against dings and scratches. 20 years ago I would have bought a wood stocked rifle and just used it, but as expensive as they have gotten I'll do what I can to keep them in good shape.

Our "leaders" are idiots. https://www.facebook.com/reel/1685611925155368?extid=chYV2B&fs=e

As a mostly life long resident of Wilson County, I haven't been to the fair in the past couple of years. It gets more crowded, more trashy, and less interesting each year. When I was a kid there was actually a skeet and trap competition at the fair.