Posts

3,330

Joined

Last visited

Days Won

8

Feedback

100%
About 10-Ring

Profile Information
Location
Gender
Interests

Fishing, campinging, guns, hunting, fishing, gardening, keeping chickens, turkeys, ducks, etc..

Occupation

Safety guy, and it took a lot of stitches and broken bones to get there
Miscellaneous
Handgun Carry Permit
Law Enforcement
Military
NRA
10-Ring's Achievements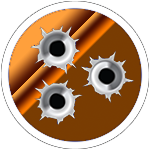 Prolific Contributor (4/5)
No sir, I have integrity, so I'm ruled out.

Good luck with that. Oh the irony that the government is trying to make something illegal because people use a substance that used to be illegal, but isn't illegal anymore in some places partially because laws were not effective in stopping people from using it.

No, this should be a penned thread.

Smoked some chicken wings yesterday, seasoned with Louisiana seafood boil seasoning and butter. They were great. Also smoked some cream cheese. Wife took it to work and none came home .

Cleaning up the garage today and this thing is still in my way. $150 cash. Or $200 trade value on ammo or??? Make me an offer, I need this thing out of the way more than I need the money.

I lived close to Fontana for several years. Never fished it. Pretty lake. The dam and spillways are an engineering marvel. I know a lot of people from East Tennessee would make the trip over to Fontana to fish. There are also several other worthy lakes downstream from Fontana. I always wanted to fish Calderwood, if for no other reason than the solitude, I've heard it's difficult to fish because it gets deep quickly and there is supposedly a lack of structure. I've also heard of giant lake trout coming out of there. If you are making the trip might as well hit up Fontana and Calderwood.

Great example of why the only words that should come out of your mouth if you find yourself in this situation are "I want to speak with my lawyer"

Got hit for 4 separate transactions totaling $375 a few weeks ago. They were sports bets. The barn made everything as easy as possible but there is still the hassle of changing everything that I had on draft.

I have to ask what a golf ball shoot is. Googled it and I'm not coming up with much. Sounds like something that is needed on my backyard range though.

I've gotten some of mine in. I'm out of town right now, but placed several seeds in wet paper towels and put them in a box by a window before I left. Will check them when I get back and start planting what is ready. I'm only showing a low of 41 in Lebanon tomorrow night. Hopefully my tomatoes will be okay.

I came here to argue with you that starlings fall under "open year around, no limit" like most other pests, but apparently TWRA has removed them from that category and like you said, there is no open season on them.

You will not find any case law in Tennessee pertaining to hunting within city limits, because there is none. Seasons are set by the TWRA, a state agency. The TWRA does not limit hunting to specific areas. Several cities ban hunting within city limits, but their rules are not enforcable so long as you are not in violation of TWRA rules. All that said, shooting starlings one at a time is like pissing in the wind.

Not worried about it. I'll own a semi automatic for the rest of my life.

Bump, headed through Chattanooga from Nashville Sunday or Monday and back on Wednesday if anyone happens to have anything along the way.