 Posts

11

Joined

Last visited

Feedback

0%
Profile Information
Location
Gender
Interests
Occupation
Miscellaneous
Handgun Carry Permit
Law Enforcement
Military
NRA
Carry Weapon #1
Carry Weapon #2
Recent Profile Visitors
The recent visitors block is disabled and is not being shown to other users.
stRay's Achievements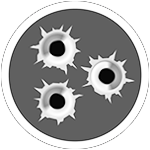 Just Getting Started (2/5)
Country Folk will survive...

Unfortunately (or fortunately, depending on how you look at it), I've been off Facebook for quite some time now. Social Media is such a whirlwind right now... Good information can be found, but, apparently YOU can be found too; by Big Tech / Big Brother. Rethinking a lot of things lately.

3

I think YET is the optimal word Marc!! I know preppers tend to be a private bunch, but there seems to be a need to balance the privacy of one's preps for security's sake with leveraging the skill sets and knowledge of others.

I wondered about that, but feel like I want a little more real estate; not just for attachment, but for grip options as well. I stumbled across the Leapers UTG Pro Model 4 Super Slim and am thinking this might be my best option. Curious if anyone has used it?

I just picked up my first (well, second, since I already bought the .22 LR training analog) "budget AR-15"; a Smith and Wesson M&P15 Sport II with the Crimson Trace CTS-103 on it. I don't want to go crazy with it, but adding a weapon light a bit closer to the muzzle, gaining a little real estate on the hand guard and having some mounting options would be nice, but that stock hand guard... I was told that if I want to keep it "budget" and stay off the gunsmith's bench, I would need to work around the stock gas block with the integrated rail, but that options were out there. This is not a brand new model, so I'm hoping someone might have a recommendation for a good hand guard upgrade on this one? Thanks in advance!! Ray

Thanks for the DM's y'all!!

I'm guessing that I'm not alone when I say that I have learned a lot in 2020! I've learned that the grocery store won't always have what my family needs, guns and ammunition have become something of a commodity and the Government sure isn't going to take care of my family better than I can! So, yes; I've made some changes this year. I never owned a gun before and now there are four in my household. Although I've received the most training, my wife and our 19 year old son have also received training and shoot as often as we can at our local range, as well as to have added a MantisX and dry fire routine. We had "enough" supplies to get through this year's COVID quarantine, but I'm concerned that more hard times could be just around the corner and I know I could use some input, encouragement and direction from local, likeminded people. So, my first question is, "What part of TN do you live in"? And secondly, "Do you have a group of like minded, local folks that help you prepare for difficult times?" and if you don't have anyone, do you have any interest or desire to do so? As a response to my own questions, I live in Franklin, TN and would very much like to connect with people who want to build community, help share prepping ideas and be a "friend close by", which is better than a brother far away... Thanks, Ray

1

Hey John3725, This is good feedback, thanks for the response!! The good folks at Nashville Armory let me demo the Mantis X in dry fire when I was there last week helping my 19 year old purchase his first gun. Just today, I was back at Nashville Armory for a private training session and was able to demo the Mantis X during live fire. After my session, I plunked down my hard earned cash and picked one up for myself. I'm pretty sure the instructor, who had never used the device before is likely to do the same. I'll post my thoughts about it, as to whether or not I have any buyer's remorse in the next few days/weeks. Thanks again to all who responded! And if you are curious about a demo, head on over to Nashville Armory and check it out! Later, Ray

Wow, I consider myself blessed then! My father in law waited over six months for his in New York. He's looking forward to joining our community here very soon... Grateful to be in TN!!

I'm not sure how long it usually takes to get your CCW Permit, or if this whole current gun craze has any bearing... I applied for my Enhanced Carry Permit in Franklin on 10/07 and had to wait until the next day for finger printing. My permit arrived in the mail on 10/23; which I thought was pretty quick! I'm curious if this is better or worse than normal? Now just waiting on my Tier 1 holster to arrive so I can begin to carry. Thanks for the engagements on here, I've benefited from my short time here already!

Welcome aboard and thanks for your service!!