 DispositionMatrix
Active Member
Posts

19

Joined

Last visited

Feedback

0%
Miscellaneous
Handgun Carry Permit
Law Enforcement
Military
NRA
Carry Weapon #1
Carry Weapon #2
Recent Profile Visitors
The recent visitors block is disabled and is not being shown to other users.
DispositionMatrix's Achievements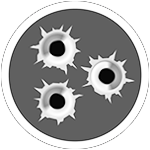 Just Getting Started (2/5)
That's 5.56x45 for the uninitiated. https://youtu.be/Nf8lviTCZhQ This is good news for anyone who might want an AK-101/2 clone given it's going to be cheaper than building one equally as correct.

And now I'm wrong, per KUSA at SHOT Show 2022. The KR-104 allegedly also will be available as a pistol starting in February. So SBR at your leisure. They claim to be working with SB Tactical on a brace bundle for it as well. https://youtu.be/Xww0RvX8goM KUSA can be pretty nimble here perhaps because nothing is imported.

The ZPAP M70, ZPAP M90, and ZPAP M92 all have exhibited excellent quality for AK-pattern firearms. To diversify, though, with Poland under represented in my safe, I'd look at a Mini Jack (WBP) https://armsofamerica.com/wbp-5-56-223-polish-mini-jack-ak47-pistol/ or, for more money, a Beryl. https://armsofamerica.com/fb-radom-mini-beryl-pistol-223-5-56/ Acquaintances have said the WBP is a better value, with quality on part with that of the FB. Nitrided barrel, though. It's also worth noting WBP and FB often share parts. WBP is a commercial manufacturer but appears to be a subcontractor for FB, which is a military contractor.

For reference, 12.25" is historically correct in that Kalashnikov Concern built the AK-104 as the "carbine" version of the 16.1" AK-103. With regard to the AK-100 series, Kalashnikov USA's mission appears to be to make the most accurate representations of AK-100s since the SGL-21s that were done by Arsenal. The problem for US consumers is that, in being true to the original design, the KR-104 is SBR-only. That will limit sales, but since it's basically the same rifle as the KR-103, most will opt just to buy that instead and perhaps Form 1 it later down to 12.25", swapping out the FSB and GB for the KR-104 GBC. Unfortunately, I committed to my AK-104-like build a few months before the KR-103 SFS became available. My build uses an AKM receiver (with 100-series cut for the hinged rear trunnion) and front trunnion, which is a downer, but the parts are of good quality (WBP). So in a sense it's like a PSAK-103/4 but, I hope, of better quality in the end. I have a hankering to buy or build an AK-102 and to build it more like a true AK-100-series--bump rivet and all. If KUSA made either a KR-102 or KR-101, I probably would pounce. As it stands, I'm looking at rescuing one of those poor Saiga .223 sporters for absurd money or just building from scratch. As of this moment, I think the latter would be much cheaper and would allow me to get the receiver to more accurately match that of a true AK-102.

True to AK-104 form, it is only available as an SBR. So if you don't want to wait, putting a GBC on KR-103 would be faster for those who want to decide what to do about the barrel later. https://kalashnikov-usa.com/product/kr-104-sbr-7-62x39mm-short-barrel-rifle/

At least it's (allegedly) a true Khyber Pass contraption, whereas in the domestic AK market "Khyber Pass" has come to mean thing I made from what was in the parts bin.

West meets East. I have considered a Zastava M77, which was a .308. Instead I built the LMT battle rifle and got a PSL-54C for the DMR role. If questionable sources on the Internet are to be believed, Yugoslavia was into NATO-spec before being into NATO rounds was cool in the East Bloc, and the Yugo M90, which was not able to get properly adopted by their military before Yugoslavia fell apart, was designed from the outset as a 5.56x45 rather than 5.45x39. Allegedly, Yugoslavia was a producer of NATO-spec ammo back in the '70s. I've been happy enough with the quality of both the M70 and M90 (both ZPAPs) to again consider an M77, especially if I can build from kit.

"Semantics" in this case is the difference between what I posted and what others said I posted. There's a difference. In that regard I'll concede nothing. Also, your "Everyone agrees..." refers to a mob arbitrarily deciding what I posted. No thanks. That said, since I have no emotional attachment to my original question, which is the topic of this thread, I'm willing to put any discussion of that on 168-hour turnaround.

Except that I did not make such a declaration. I asked a question; others incorrectly inferred my interrogative was a declarative.

You can't go wrong with a Cricket for a child that age. There is no substitute for easing young children into shooting rifles to prevent lifelong problems with anticipating and the like. Wish I had been given one and taught at that age instead of being subject to self-righteous lectures on the evils of firearm ownership.

False. I asked two questions and specifically made it a point not to make a claim against a particular manufacturer.

Agreed that is does not appear there is a manufacturer in TN that would have direct cause to oppose the building of handguns by individuals, even if manufacturers in general likely would prefer a protection scheme in favor of their products. Also, I missed the part about the rumor. Is there one?

I like their 300yd range, but Barrington is a hike for me. Pelham has a 600yd range.

I have acquaintances in TN and have been considering property northeast or ESE of Knoxville. A non-fudd range would be nice for 3-gun and other practical shooting. Up here I am able to regularly take defensive carbine courses that include DFH for completing CoFs when failures are induced in the carbine. Sig is nearby as well for far more expensive courses. My most recent pistol acquisition is a CZ P10C. The jury is still out on whether it can unseat my H&K VP9 as best-in-safe. Having pieced together a few ARs, including most of what will turn out to be an LMT MLKMWSB-MARS but with a 20" barrel to fulfill the DMR role, I have moved on to AK building. I have a build thread on Weapons Guild for an AK-103/4 Khyber Pass/apocalypse variant for what admittedly is an odd choice for a first build. Next up either will be a Yugo M70B1 or AB2 to replace my ZPAP or a Romanian md.63, since among my manufactured AK-pattern firearms I do not really have a representative AKM. An AMD-65 (TGI) is the closest one I have right now. I would like to do either matching. Stamped M70 kits have dried up, though, and I don't have the skills for a re-weld. I shoot primarily at a range that has 8 utility bays for action shooting, but the rifle range tops out at 150 yards.