Posts

53

Joined

Last visited

Feedback

100%
About DocHawk

Profile Information
Location
Gender
Interests

Race Driver, Offroad, ACW, Aviation, CPU and tabletop Gaming, Combat Arms, Martial Arts, Ministry...

Occupation
Miscellaneous
Handgun Carry Permit
Law Enforcement
Military
NRA
Carry Weapon #1
Carry Weapon #2
DocHawk's Achievements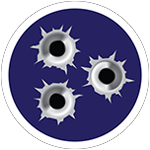 Established Contributor (3/5)
Gunsmith here. Left hand extractor with heat.

I'm in Cleveland all the time! I live on Harrison Bay, 15 minutes west of you. Welcome to the forum and good luck in your search.

I have one for sale in my shop in CA, but it would be a chore to get it here.

I deployed with a USO on a DMR. The old school (circa 2000-2010, like this ST) US Optics scopes were all made in the USA, and they were the rival of Schmidt in quality. Drop off cliff, shoot zeroed. GLWS.

What an unfair way to leave the planet... showering at home.

Thanks Alleycat, I'll go browse the menu. Also, it isn't you.

Greyfox said: Both are Smith & Wesson .32 Single Actions AKA the Model One-and-a-half ----- No, definitely incorrect. Top is probably a Model 2 .38 owing to the humpback, bottom a Model 1-1/2.

I just checked all the major US distributors; I don't think it has been released on the market yet. Or it was released and discontinued? UPC 082442894188

It would be nice if the forum software would allow users to block content from another user, so that the blocked user's posts and messages would not be displayed for the individual blocker. I've noticed several threads over time that get derailed and hostile, with a passive-aggressive or even downright insulting post calling out other users over a difference of opinion, not fact. Recently, I've put together that it is basically one user who is the instigator. That user's content really detracts from the otherwise friendly camaraderie on the forum. Hasn't happened to me, I just observe and I avoid commenting. I am not asking for sanctions against anyone, but if the option was there to automatically ignore someone displaying chronic, aggressive negativity, I believe it would improve the TGO user experience for everyone. Not all of us can resist responding to negativity. The regular baiting by this instigator is inevitably followed by a "F** you" from the users he insults. Any options?

If your wanderings ever take you to Chattanooga, send me a PM

2nd gen xTerra might check all the boxes for you. Might need to be in rough cosmetic condition for your budget, but they are very reliable.

I am a collector, with an especially soft spot for Marlins and Winchesters. If I could only have one, it would be a model 94 or equivalent from one of those two manufacturers, carbine length, 357Mag. Marlin, Winchester or Rossi on a budget because these are more or less true to the classic design. Get one without a cross-bolt safety if possible, which is going to push your budget up towards $1000+. Don't get a Henry (fine rifles, I own several) unless it is a side gate loader. Nothing is more un-John Wayne than pulling a magazine tube sleeve out the front of your manly rifle and loading cartridges in the nose like a kid's .22LR. This is your one lever gun; get the whole and proper experience. Carbine length to enjoy the handy nature of this lovely rifle. Rifles get front heavy and if you ever want to play from horseback or in cowboy action you'll wish it were shorter. 357Mag because 38Spc is just about the cheapest way you can enjoy a centerfire lever gun, and you still have the 357Mag on tap to take down game if you want. Enjoy! The lever gun is one of the best things about shooting, period.

After getting tired of scrounging for these and then fearing dropping them once I bought them, I converted Valmet mags out of polymer mags; they work flawlessly in my Valmet. $45 each plus the cost of the mag (or provide one), made to order.

I did not realize that Memphis Police Director CJ Davis had been previously fired from Atlanta PD. As Assistant Chief of Atlanta PD in 2008, she directed the department not to investigate a man who was sexually abusing children, because he was married to an Atlanta PD Sergeant. After APD failed to investigate, a federal investigation led to the molester pleading guilty to federal charges related to producing child pornography (in which he raped minors). This lady protected a child rapist. I have never been impressed with Davis. She's the gal who left her service handgun in her Porsche last year while she went home decor shopping, and got it stolen. She utterly failed to protect the city from violent protests in 2021, and nearly 700 people have suffered violent deaths in Memphis over the past 2 years. She oversaw diversity quota hiring of officers that subverted established police minimum standards and background qualifications. I believe all five of the officers initially fired in the Tyre Nichols incident were hires under those reduced hiring standards. I'm wondering where is the outrage over this Peter Principle Person leading MPD? Is it simply the same progressive city politics that put those unqualified officers on the streets (in Davis' SCORPION unit, no less) that protect this unqualified Chief, because she's black? It shouldn't be about the color of her skin. It should be about her character, and her professional results. Well, as command staff of a major metro PD, she actively and deliberately protected a man who continued to rape children under her protection. That is the same moral and professional conduct that her officers engaged in against Tyre Nichols. which she herself said left her "horrified," "disgusted," and "confused."