Posts

5,666

Joined

Last visited

Days Won

32

Feedback

100%
About Omega

Profile Information
Location
Gender
Interests

Hunting, Fishing and the Outdoors

Occupation
Miscellaneous
Handgun Carry Permit
Law Enforcement
Military
NRA
Carry Weapon #1
Carry Weapon #2
Omega's Achievements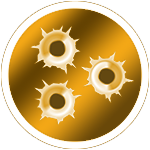 Postus Maximus (5/5)
I am sure it is archived, like on the wayback machine, and probably by many bad actors as soon as it was released.

No, the judge issues a ruling of contempt then issues an arrest warrant which the, in this case the Supreme Court Police, make the arrest.

I'll take this: Giessele rapid fire trigger asking $50. PM Inbound

Lol indeed, my glock goes years without a good cleaning, my 10/22 went at least 20 years without any major cleaning, but when I did I replaced a bunch of parts, thought it was just because, since I had already had it apart and it was a good time to do the replacements, the OEM parts are still in my possession though, just in case.

If only they understood that the 2A has nothing to do with punching holes in paper, or hunting. No, the 2A is there to keep our government in check, which is the reason they are trying to weaken it at ever turn.

Permits do not equal oil, it is an expensive endeavor to drill and there is no guaranty they will hit oil. Oil companies get permits to keep operations going, so when a well dries up, they get another one going, they can't afford to use all their permits at once. But the thing is, the market thinks about future supply, so all the cancelling of pipelines, and cancelling Alaskan and gulf permits make the market react. There has to be a reason we have to tap into the strategic reserves, to increase supply, if supply is not a problem. Oh, and not all crude is the same, so it is possible some of the stuff pumped here may not be what we can use.

I only get a couple, sometimes three, but they have been here for a few weeks.

What, we doing politics again? Ok then, FJB, enough said.

Not according to the Israelis I served with, they informed me that many of the administration are not only trained but armed to deal with situations like this. And they must be doing something right, specially in light of the fact that they are surrounded by folks that would like nothing more than to kill a bunch of them. Though it may not be the actual teachers in front of the class, there are armed personnel on premises. https://www.westernjournal.com/israel-2-school-attacks-44-years-heres-make-sure-kids-safe/

Kid in drag doesn't appear to be the shooter, but the parallels to Sandy Hook are striking, seems like the grandmother, like Lanza's mother, had worked for the school according to some articles. I don't think him ending up there was a coincidence, more than likely he meant to end up there. He was engaged at the entrance, by one, then two additional LEOs, but he outgunned the first, at the door, and went in. How we can afford to send a foreign country billions yet not spend anything to fortify our schools is mind numbing. We need to be like Israel and train and arm our teachers to be the final line of defense against these nut jobs. School Drop-Out Gave Warning on Facebook Minutes Before Uvalde Massacre (yahoo.com)

And? What is wrong with being able to manufacture your own weapon? The concern is getting weapons out of the hands of gang bangers and others unauthorized to have them, and keeping criminals behind bars once they are caught breaking laws. Those of us that follow the law and don't commit felonies should be allowed to not only own and make their own weapons, but carry them as well.