Posts

5,794

Joined

Last visited

Days Won

34

Feedback

100%
About Omega

Profile Information
Location
Gender
Interests

Hunting, Fishing and the Outdoors

Occupation
Miscellaneous
Handgun Carry Permit
Law Enforcement
Military
NRA
Carry Weapon #1
Carry Weapon #2
Omega's Achievements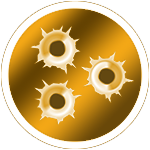 Postus Maximus (5/5)
It's on topic IMO, many had doubts about the fact that the election was rigged. So much voter fraud was committed that the average person didn't believe, and many still refuse to believe. As to their, and any other talking head's, opinion, you must seperate the "news" from their opinion. Fox, has covered stories that the rest of the MSM doesn't touch, so they will continue to get my views, but I will make up my mind what the story means. As to the rest of the MSM, well yea not gonna happen, their coverage is so twisted there's no separating the two.

May be they hadn't seen these videos.

Welcome to the neighborhood

No doubt, depending on what cartridge they use, the distance is decent, but even then it's dangerous. That is why teams must train, while one officer has the perp's attention, remember tunnel vision works both ways, the other can employ the non-lethal. Though at my age and physical traits (and some LEOs too), I would need three times that distance and still be in the danger zone. TASER 7 Probe Spread - Cartridge Comparison (vimeo.com)

Never been a cop, or played one on tv, and Holiday Inn has become too expensive, so take it for what it's worth. All this is in hindsight, and there is no telling what changing one of the links would do to the chain of events. Having said that, there are only a couple things that I seen that may have been done differently, and the circumstances could have turned out differently. Mind you, I say differently, not better or worse. One is that the second LEO could have gone less lethal sooner, if he had employed a taser, it may have turned out the same, but maybe not. The drawback of course is that the LEO staying lethal needs to cover him and he best be a good shot if the perp turns his attention to his partner or doesn't go down when tazed. The other thing was that once the first shots went off, they could have rushed in and secured his hands immediately. Here, the drawback could be that the perp may have another weapon, knife or gun, and the officers may or may not have seen what happened to the knife he originally had, which often happens due to tunnel vision, so may not have been an option. The last thing I want to point out is that you never assume a perp is down for the count, always be prepared to send more rounds into him just in case. And as a civilian, never approach someone you shot, let medics or LEO do that, he may be faking or still have enough energy to do you harm.

Anyone catch that there were live and dummy rounds at the prop shop too (second link)? Sounds like the entire industry needs a safety protocol makeover.

Under SOCOM, phones and all personal devices are unauthorized in most buildings, specially if there are any classified networks in use, which is most of them on our compound. Of course, they can learn a lot from them when outside, but it's a start.

I had the same question, but seen a vid where the guy made a good argument, sort of. Apparently the missile didn't have a payload, so he compared it to shooting an arrow vs a shotgun. And another issue I'm not sure anyone touched on, is the F22 has a ceiling lower than the 60-65k feet the balloon was at so the angle may not have been conducive to using the gun and still minimising damage.

Well, I'll spin the wheel. I'm going to submit any lower originally purchased through an FFL as pistol lower, with brace, for a free stamp. My lowers purchased as stripped lowers will remain pistols. I'm going the paper route, I ordered and received my Form 1s from the ATF so the most it will cost is the fingerprint ink I ordered, and postage to send them in.

Funny, but some things can be learned from that. First, civilians can reach international airspace. If a small armed drone can be lifted up there in that manner, maybe it can engage the next balloon somewhere over the Pacific. Oh, and also that plastic, or rubber? freezes or becomes extremely brittle at those altitudes, so one may need better materials for anything you send up there.

I'm not, but they will already be behind schedule replacing all the armament going to Ukraine, don't need to be wasting what we have left.