Posts

132

Joined

Last visited

Feedback

0%
Miscellaneous
Handgun Carry Permit
Law Enforcement
Military
NRA
Recent Profile Visitors
The recent visitors block is disabled and is not being shown to other users.
loadedp3at's Achievements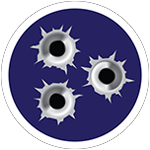 Established Contributor (3/5)
For carry and self defense which would you carry? Not trying to make it a pocket gun.

Pros and cons of each one. Looking at one for hunting and defense.

another question is if the snub in 357 would provide enough power to get through a bear's hide?

Thanks all. I was surprised there was not more for the 38. One extra round of +p not a factor at all?

Pocket carry and outdoor carry when fishing or hiking. Which one and why please. Just these two choices only.

there was one briefly on armslist in knoxville or maybe Chattanooga just the other day. No price though.

I had a Tisas that was good but I have heard some are rough. The revolver has good reviews. I like my 357 but it is heavy. thought about cutting the barrel down but there is the cost to do that.

What holster do you carry the 4 inch in? Does it can't or straight drop? Do you ever have a problem drawing with that length barrel?

It will do double duty while I am in the city so am leaning towards the sr9c as it lacks well and has more ammo and I do have a 17 round mag.

Not a caliber war please. These are my choices. I am heading out west over this year with hiking involved. I realize that I probably will not run into 4 letter problems but just in case what is your opinions. Is more punctures better than big punctures on larger animals? I have read where both the 9 and 45 were even used in bear so if anyone has experience in this it would even be better.

I carry my sr9c everyday. It has been more accurate and points naturally for me. Wish they still made it.

I like to carry my 4 inch Taurus but it is easier to carry the sr9c even with 12 rounds. that is why I asked about full size revolver carry. I don't know many who do anymore.

I have the 4 inch and really like the 6 rounds. The other problem now is finding ammo. All I see is a lot of 9, 40,and 45. The 4 inch is difficult to own for sure.

I just wondered if the 38 special was worth carrying in a 4 inch full size anymore. I picked up a Taurus 669 and it is heavy for just 6 rounds to carry. I wish it was a 3 inch which might be easier to carry. I like the 110 grain 357 though.

I know a lot of people carry a snubnose in their pocket bundles anyone carry a 4 inch 38 special for edc or just step on up to the 357? I know neitherare carried much anymore.